Last FM is a free music streaming website aimed at providing music-related recommendations and services. As we all know, the word "Scrobbled" is used to keep track of what you hear. It contains a large number of songs and catalogs, where you can listen to thousands of music according to your preferences. You also have a variety of genres to explore, including hip-hop, jazz, reggae, 80s, etc. No matter what kind of music you are looking for, Last FM will definitely meet your needs.
With Last FM, you can play, embed, share, and make friends. One disadvantage to this website is that it does not offer a download option. However, this is not a problem; you can still download from Last FM using a download application like VideoPower YELLOW or ZEUS.
Use the free trial version now!
Last FM Downloader allows you to download and record up to one minute of music at a time.
If you want to do simultaneous download, you can upgrade to the full version.
ZEUS can do what the VideoPower YELLOW can do and more with an almost similar interface.
Check out NOW! Start easier with more affordable prices!
With the aim to provide the best multimedia solutions, VideoPower YELLOW (will jump to videopower.me) has risen and offers an advanced technology that enables an easy but effective way to download Last FM music. One of its best features is the ID3 tag identifier that captures music tags and adds music details to recorded and downloaded music. To search for a specific music, you can browse directly through its search engine.
Method 1: Use Copy Method and Paste Music URL to Download from Last FM
Step 1: Copy The Preferred Music URL To Download From Last FM
Go to the Last FM music streaming site and find your preferred music to download. Then click to highlight the music URL and copy it.
Step 2: Paste The Preferred Music URL To Download From Last FM
Select the "Download" menu and then click "Video to MP3 Downloader". A new window for video will appear on the MP3 downloader. Finally, paste your music URL and select your appropriate format. and quality.
Step 3: Review The Music Downloaded From Last FM
Your music will be added under "Downloading". Here, you can check the status of your music download.

Step 4: Download From Last FM Completed
You can check your downloaded Last FM music under the "Completed" tab once it's finished. Right-click the video file to see more options for further actions.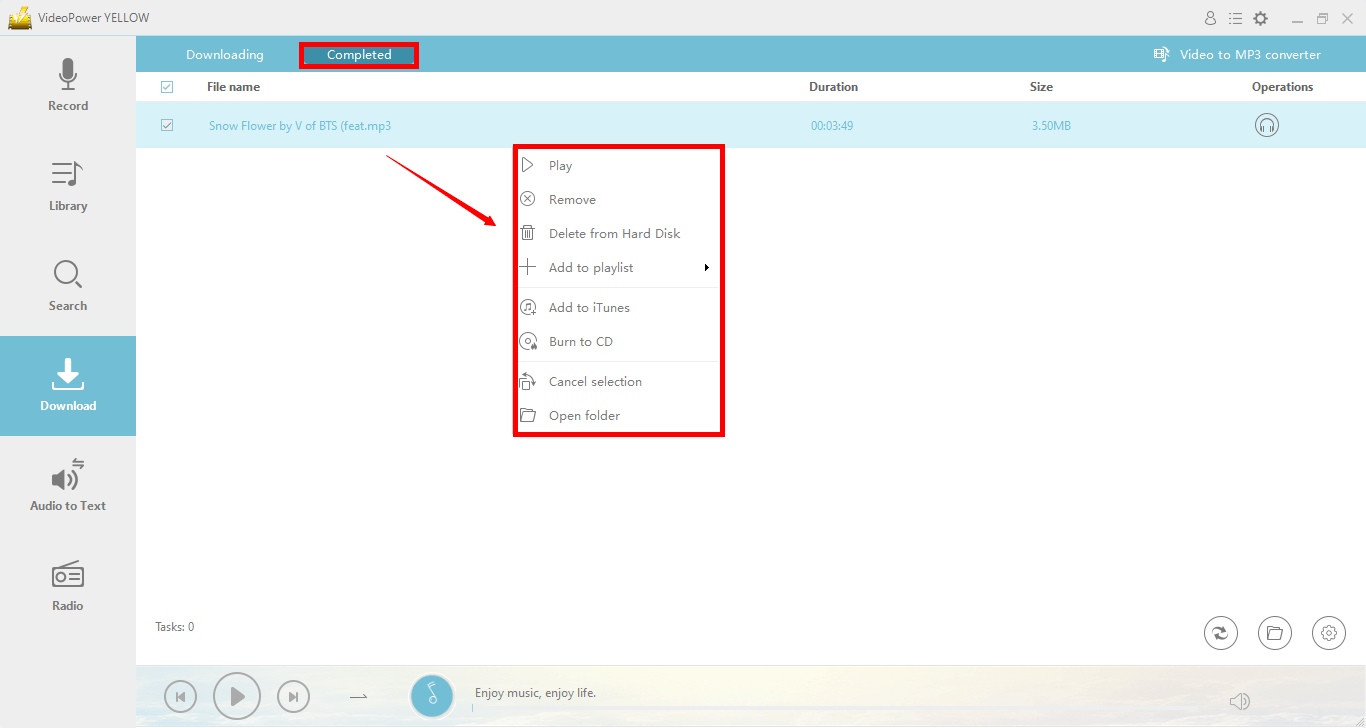 Method 2: Record Different Songs On Last FM
Step 1: Select The Recording Format
Before you start recording, specify the correct audio format that is compatible with your device. You can do this by clicking the "Format" button below. A list of available formats will be dropped for your selection. Select the appropriate format to continue recording.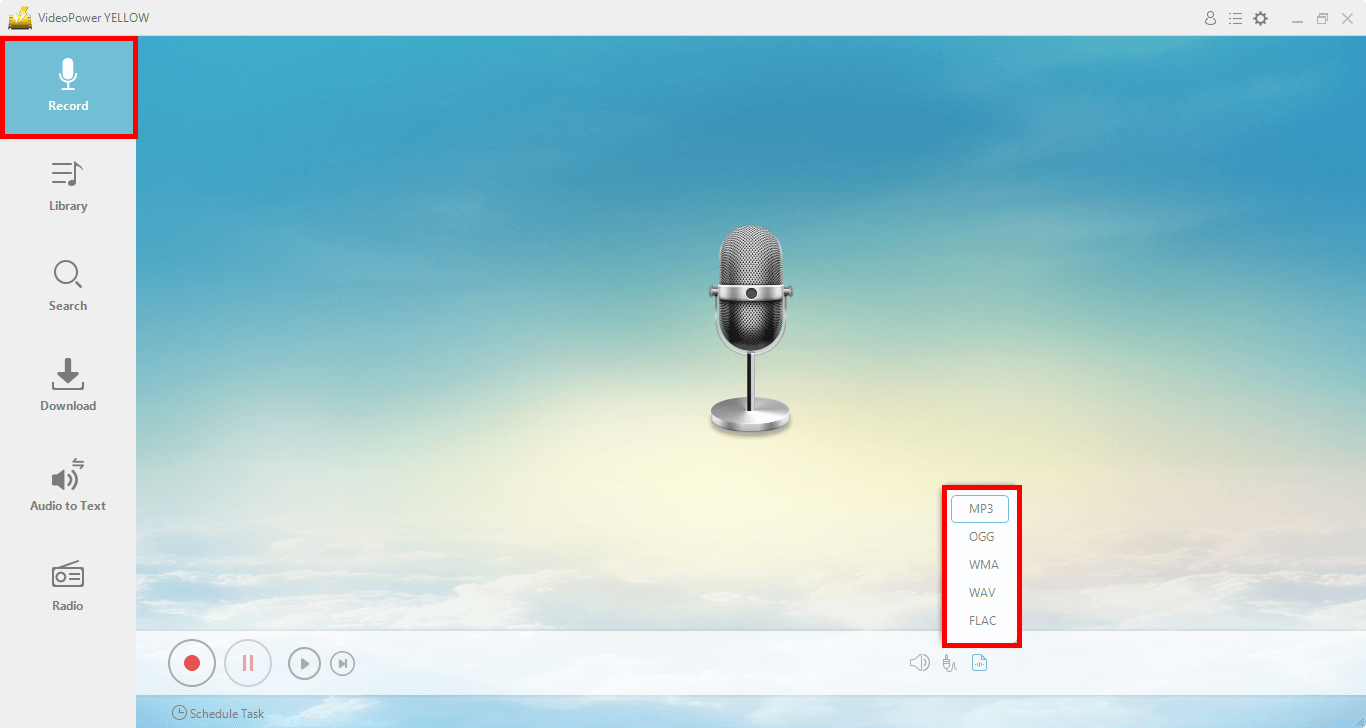 Step 2: Record Your Preferred Last FM Music
Go to the Last FM streaming site and find your desired music to record. Prepare it for recording and then open to run recorder software. Under the "Record" menu, click the "Record" button to start recording Last FM music.
Return to the Last FM streaming site immediately and play the music to record it. When the recording is complete, just click the "Stop" button on the recorder software.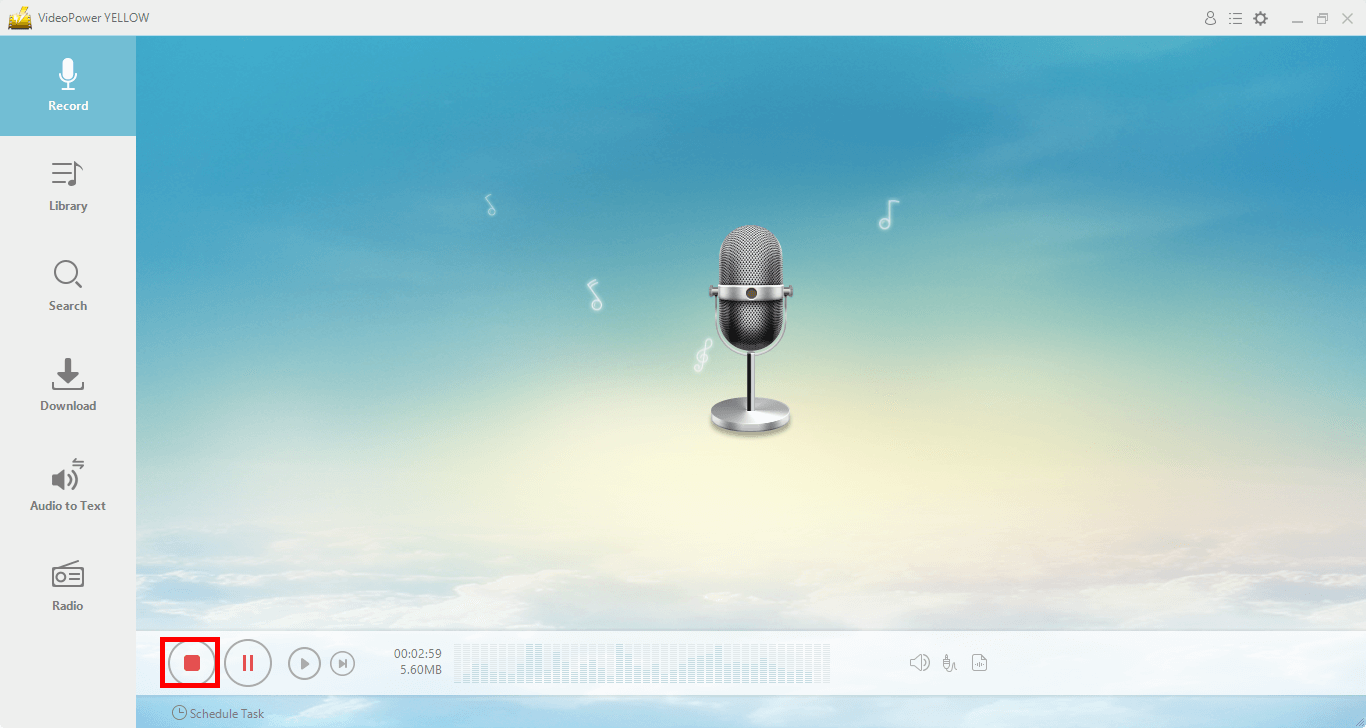 Your music will be added immediately to your "library". The software will detect and identify all music information about recorded music and tag it in your recorded file. For more options, you can click the recorded file.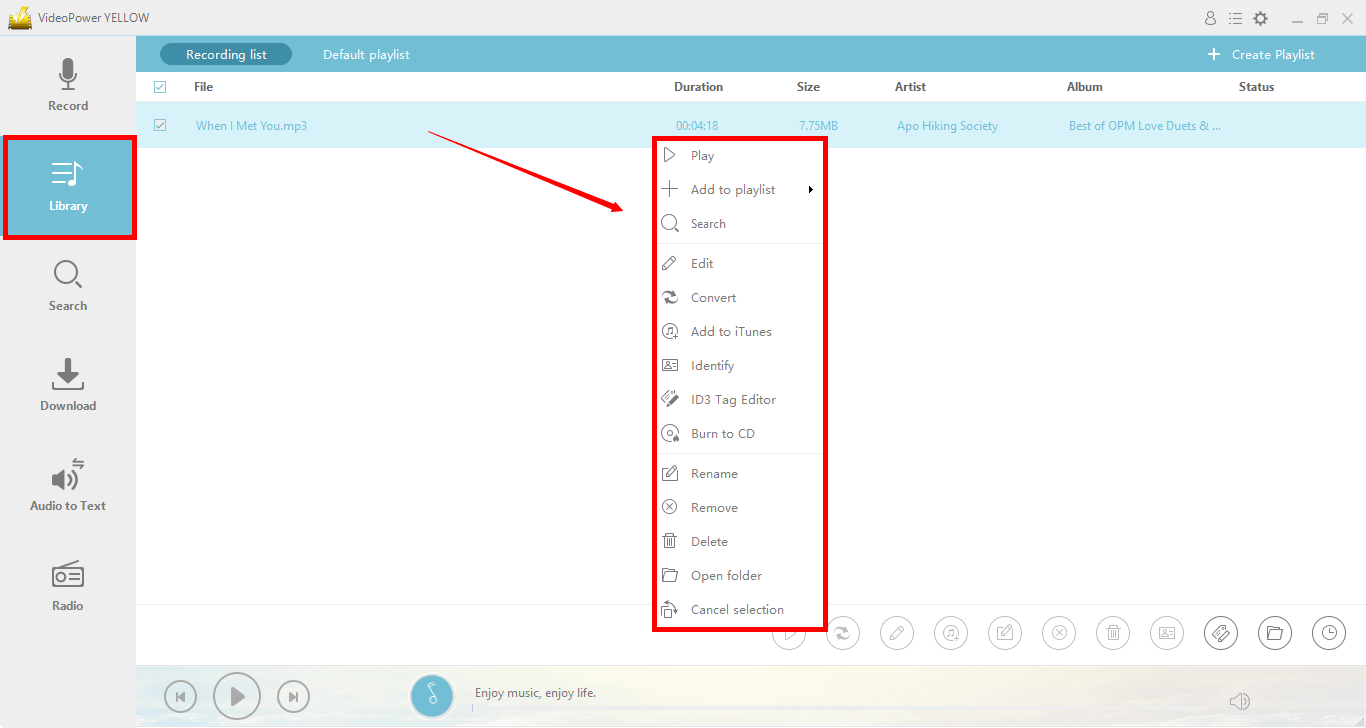 Conclusion
Last FM is one of the most popular and best streaming websites out there. With a simple and clean interface, you can properly explore the site and find your favorites!
If you're looking to download from Last FM, VideoPower YELLOW is here for you. It supports a wide range of audio file formats for different devices. It also has a search engine that helps you keep track of your music easily. In addition, the features of this software are not limited to downloading and recording; it also includes tools such as ID3 Tag Identifier, CD Burner, Editor, and Converter.
ZEUS series can do everything that VideoPower YELLOW can do and more, the interface is almost the same.
Check out NOW! Start easier with more affordable prices!
last fm to mp3 converter,lastfm downloader,last fm download mp3,last fm to mp3,last.fm downloader,last fm downloader,last fm tidal,last.fm tidal,tidal last.fm,last fm music downloader,last fm mp3,last fm mp3 download,download music from last.fm,how to download from last.fm,qobuz last fm,last.fm mp3,last.fm download