Napster is a music-focused streaming platform and is popularly known as a peer-to-peer file sharing site. It allows thousands of users to share each other's music with ease by clicking a mouse. It is available in over 50 countries and has a large library. The site interface is easy to use and clean. You can explore the site by genre or search for songs you like directly. Napster also allows its users to follow and connect with other users. You can also opt for a private profile if you do not want to be found.
If your priority is to download Napster music, you can do that with a paid subscription. You can choose from 3 plans like Unradio / $ 4.99, Premier / $ 9.99, and Family / $ 14.99. It's pretty expensive because you have to pay every month. Another option is to save Napster music by using a third-party tool with a lifetime subscription with you downloading music not only from Napster but from thousands of others 'different websites. Tools like VideoPower YELLOW and ZEUS can provide you all the offline copies you need
With the Free version of the Napster recorder, you can record up to 1 minute.
For unlimited and simultaneous Napsters music recording, please upgrade to the full version.
You can try to use this Napster recorder's free trial version by clicking the link below.
ZEUS can do what the VideoPower YELLOW can do and more with an almost similar interface.
Check out NOW! Start easier with more affordable prices!
To easily save Napster songs, VideoPower YELLOW (will jump to videopower.me) will help you. It is a multi-functional music downloader and audio recorder and can make Napster easy to save on MP3 and has no hassle. It has a smart feature that automatically captures music ID3 tags along with artist, genre, and album information. Also, it has advanced features where you can search for music through the search engine.
Record To Save Napster Music
Step 1: Select The Recording Format To Save Napster Music
Get ready to play the music you want to record through your PC browser and then launch the record function by clicking the "Record" menu from the software interface. Click "Format" to select your preferred audio output format.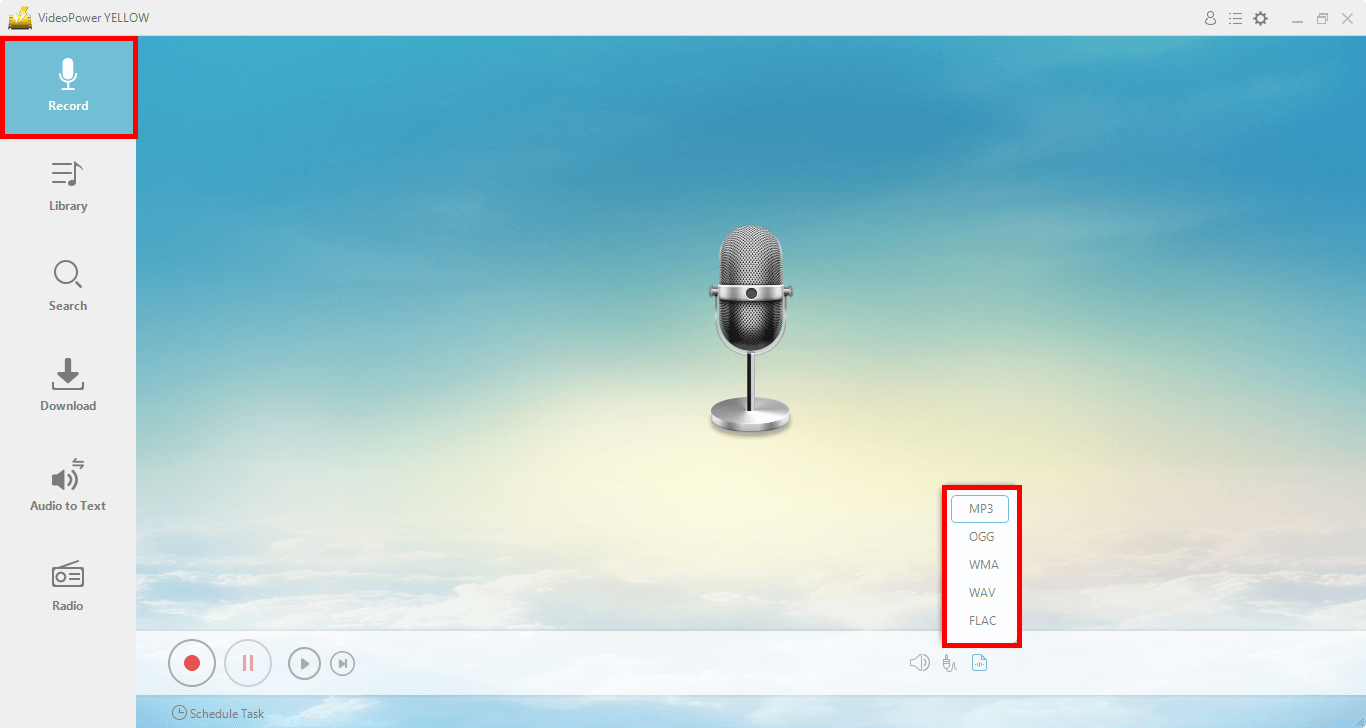 Step 2: Start To Save Napster Music
Open the Napster website and play the music you want to record.
Return to the software and click the "Record" button to start recording.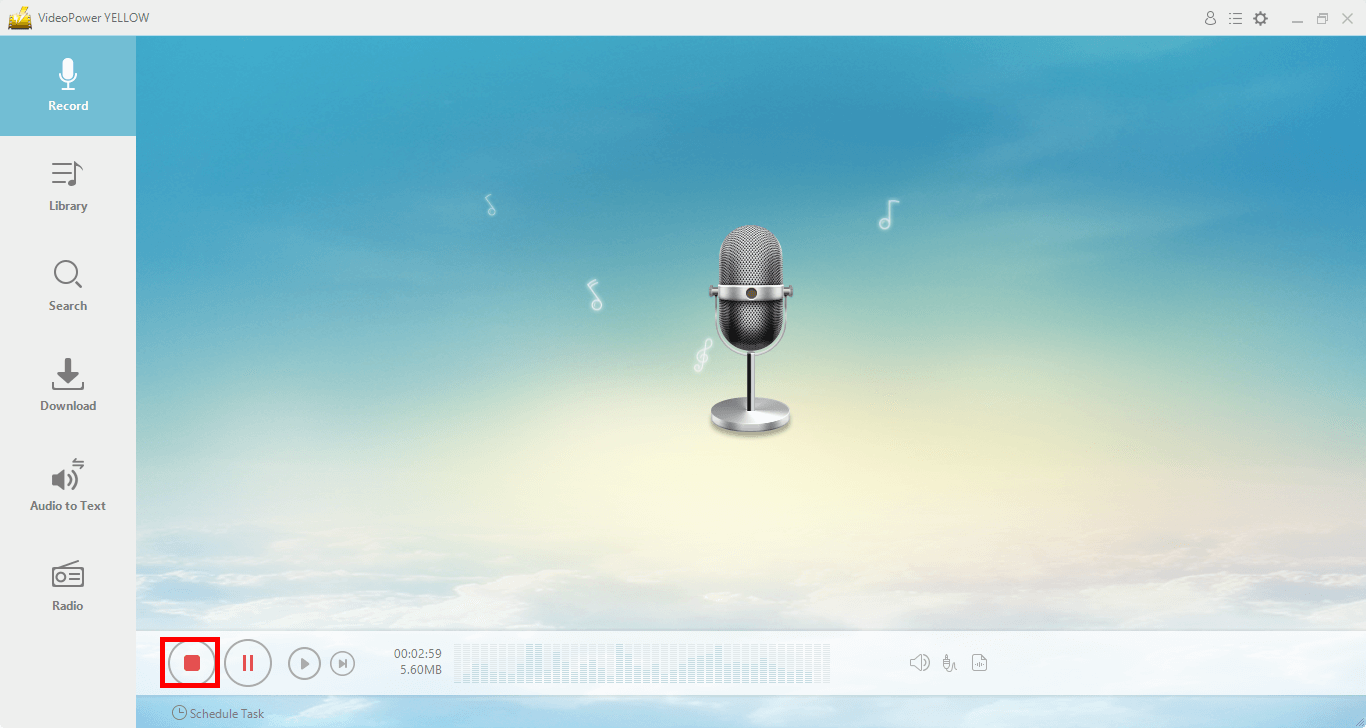 Step 3: Play Recorded Napster Podcasts
When the recording is complete, the recorded file will be automatically added to your "Library". The music is automatically visible to the software and placed in its title. Right-click audio to see many options available such as Play, Add to playlist, Edit, Convert, ID3 Tag Editor, Burn to CD, etc.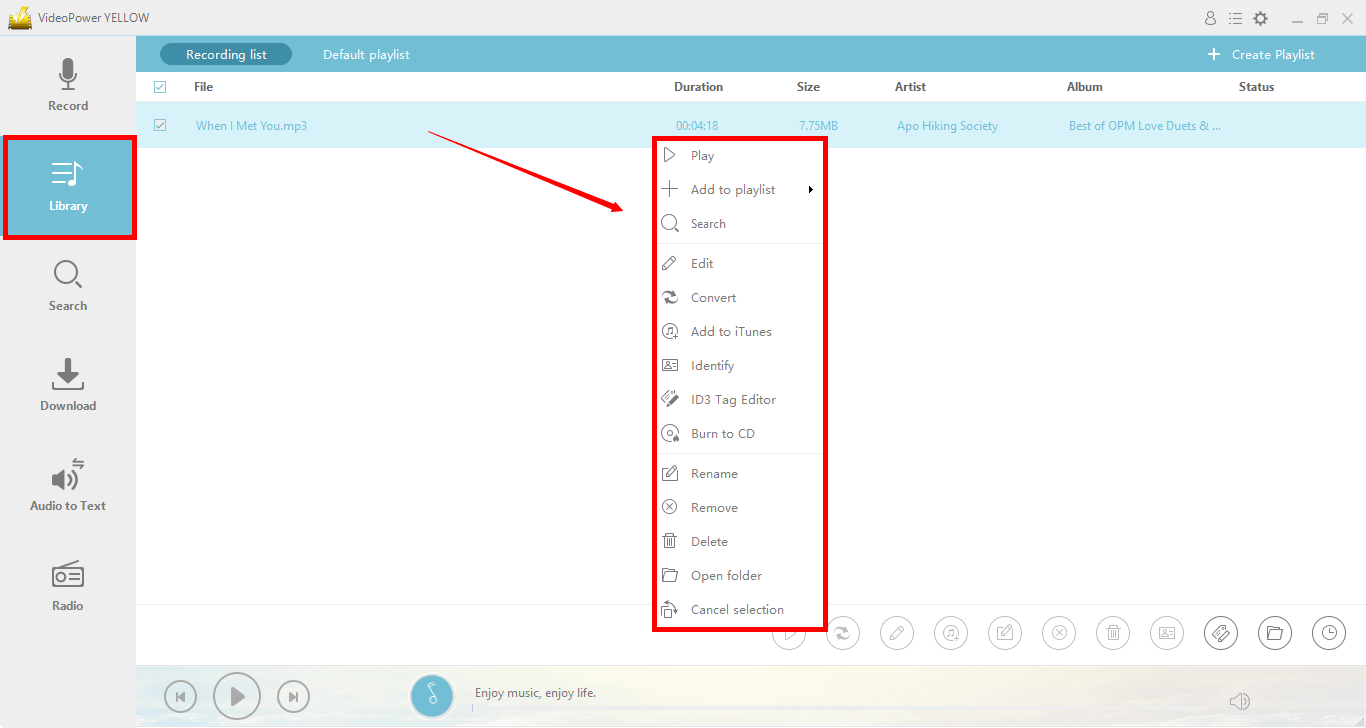 Conclusion
Napster is a must visit website to find different songs to listen to. However, if you want to save music from Napster you need to come with a paid subscription. Its offer is quite expensive because you have to pay monthly.
VideoPower YELLOW is a highly recommended tool and a great alternative to saving Napster. It offers advanced features to save music from Napster. It has a search engine so you can easily find your favorite music. Its recording feature allows you to choose your preferred format. Also, it can record audio from a browser and download music from websites like Raaga and VK. Moreover, this software does not limit its download and recording functionality but may also do more with added features such as ID3 Tag Identifier, CD Burner, Editor, and Converter.
ZEUS series can do everything that VideoPower YELLOW can do and more, the interface is almost the same.
Check out NOW! Start easier with more affordable prices!
napster downloader,napster music downloader,napster mp3,how to save the song from Napster, can you save music from Napster, how do I save Napster playlist, save Napster songs, save music from Napster