Bandcamp is one of the best go-to destinations if you're looking for a website that is perfect for artists and labels to share their music,. It is popularly known for its capability to please both music creators and music enthusiasts worldwide. Anyone can create their own store on Bandcamp to sell their creations and merchandise. Popular or not, Artists are treated equally here.
Bandcamp also has a download option that you can use to download music. However, its download availability depends on the uploader. There are uploaders who prefer to create streaming-only releases which are not available for purchase or download. Well, only those accounts that were created before 2013 can disable the download link. If you encounter something like this, one of the best solutions is to use a powerful third-party tool that can work around Bandcamp disable download.
Download and record music by downloading the free trial version of the ZEUS Series down below!
The free trial version is limited to downloading one video/audio at a time and can record up to 3 minutes. For downloading multiple videos at once and unlimited recording duration, please upgrade to the full version
*The functions introduced in this article are available in ZEUS BUNDLE, ZEUS BUNDLE LITE, ZEUS RECORD and ZEUS RECORD LITE. *
ZEUS Series is a highly recommended tool that can help you easily get around with the Bandcamp disable download. It has an advanced feature that can record music from BandCamp in a hassle-free way. You can grab the music in different formats like MP3, AAC, and WAV and promise to preserve the audio quality.
Steps on How to Record Bandcamp Music
Step 1: Go To The "Music" tab
Under the "Music" tab, you can see all the features available that you can use to grab music from BandCamp.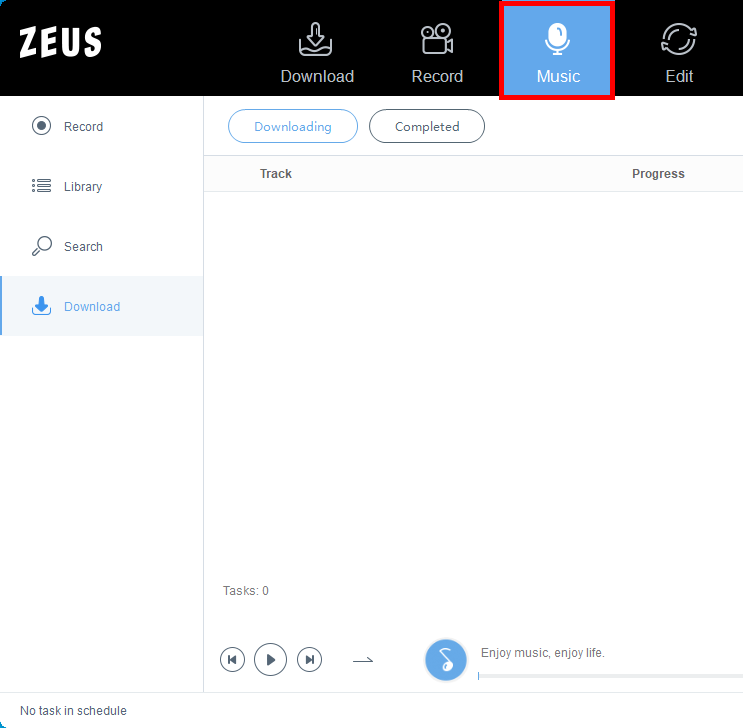 Step 2: Specify The Sound Source
Select the "System Sound" by clicking the icon as shown below, to extract the music from BandCamp without unnecessary noise. You can also choose to record both system sound and microphone to overlay your voice or microphone only if preferred.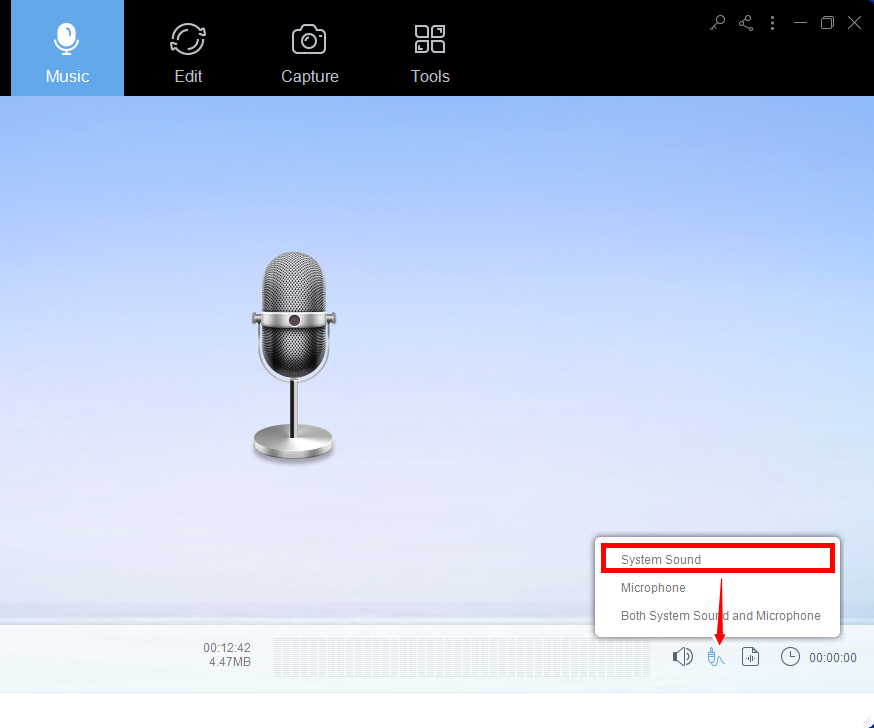 Step 3: Start Recording BandCamp Music With Disable Download Link
Under the "Record" tab, click the red button to start the recording. You will have full control on your recording, you can pause and adjust the volume of your recordings.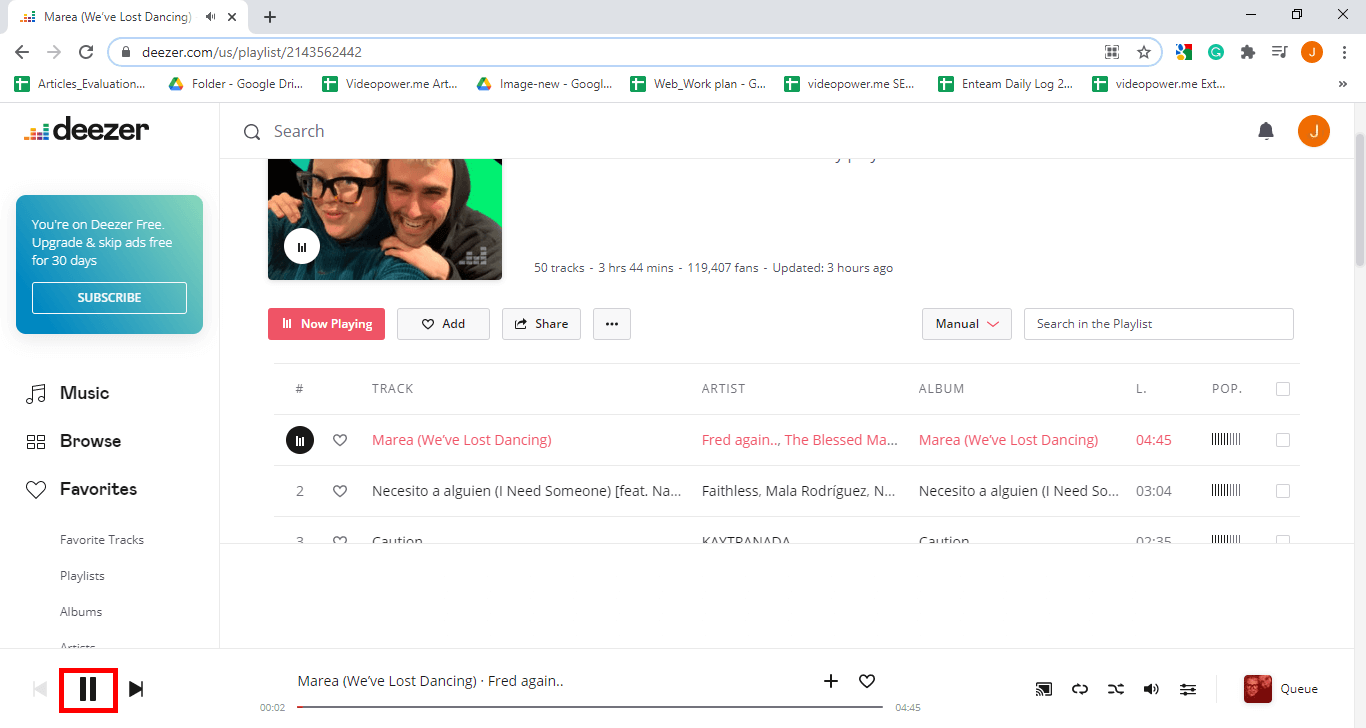 Go to the Bandcamp website and play the music you want to record. The tool will automatically extract the sound.

Step 4: Open the recorded music
Once the recording is done, the recorded file will automatically be added to your recording list. Right-click the file to see more options like Play,Edit, ID3 Identify, Burn to CD, etc.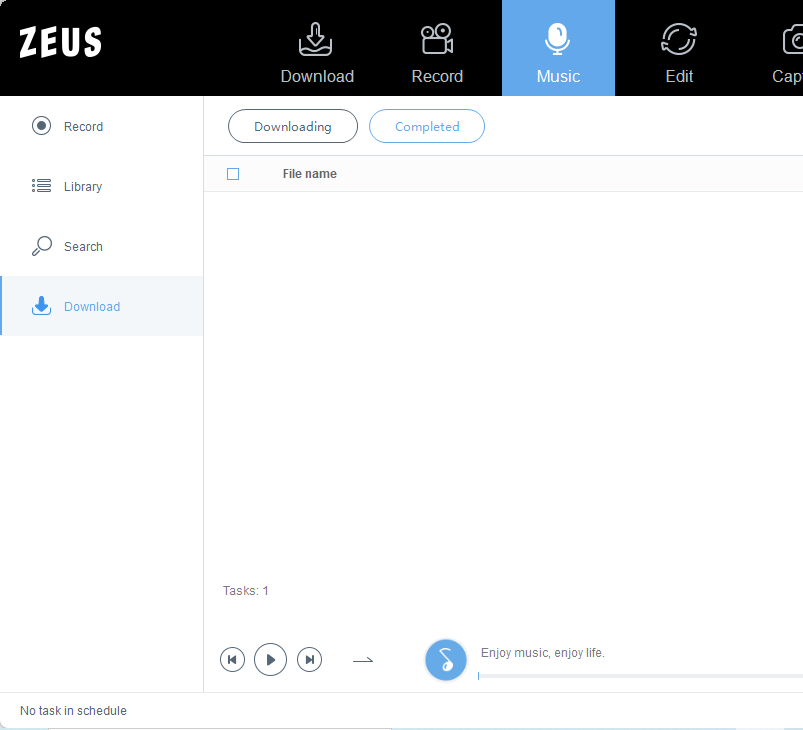 Conclusion
Bandcamp is indeed a home for all music creators out there. Its popularity can help someone to make money by uploading their music and treating all of them fairly. This is why uploaders have full control over their releases. Since there are songs that the download links are disabled, it is better to have a highly reliable tool that can help you grab music on Bandcamp.
ZEUS Series is a powerful tool that you can use to solve the problem of "BandCamp disable download". It offers advanced features in the recording where you can record in your preferred format. The audio output is clearer than other tools because it has an option that naturally extracts the sound coming from the website to avoid unnecessary noise. Moreover, you can't only use this tool for recording but also for video downloading and recording from different websites.
*The functions introduced in this article are available in ZEUS BUNDLE, ZEUS BUNDLE LITE, ZEUS RECORD, and ZEUS RECORD LITE. *