Korean pop music or KPop for short is a type of pop music that originated in Korea. It started in 1950, but since then it has been influenced by different types of Western and popular bands. It contains various other genres such as R&B, rock and hip-hop music. The first generation of KPop group was Seo Taiji and The Boys performing their music on TV in 1992. It consists of groups of 4 to 21 members performing on different tv shows, concerts, and stages. KPop's first idol group was H.O.T, which debuted in 1996. KPop music is created by various entertainment companies which trains and form a group of artists or popularly known as KPop idols. Some of the most popular KPop groups today are BTS, Seventeen, Twice, Blackpink, Red Velvet, Momoland, MAMAMOO, Bigbang, etc.
VideoPower Yellow (will jump to videopower.me) is a great KPop music downloader tool to use for an effective and hassle-free way of downloading KPop music. Another efficient way to grab KPop music is through its music recording tool that allows voice overlay. Isn't it great to have a software with so many functionalities? Looks like this software wante to give us more as it added too many additional tools we can use such as CD burner, music file converter, and more!
You can only download one song at a time and record for up to one minute with the free version of KPop Music Downloader.
If you upgrade to the full edition, you will be able to download KPop music without limitation.
Test out the free trial edition of this KPop music downloader now!
Method 1: To Download KPop Music, Copy and Paste the URL
Step 1: Copy the KPop music URL to download
Go to Youtube and use the search engine to find your favorite Kpop song. Then copy the URL for the music.
Step 2: Paste the URL of the preferred Kpop music to download.
From the "Download" menu,  select "Video to MP3 downloader". Then, a pop-up box will appear. Copy the URL and choose the format and quality you want.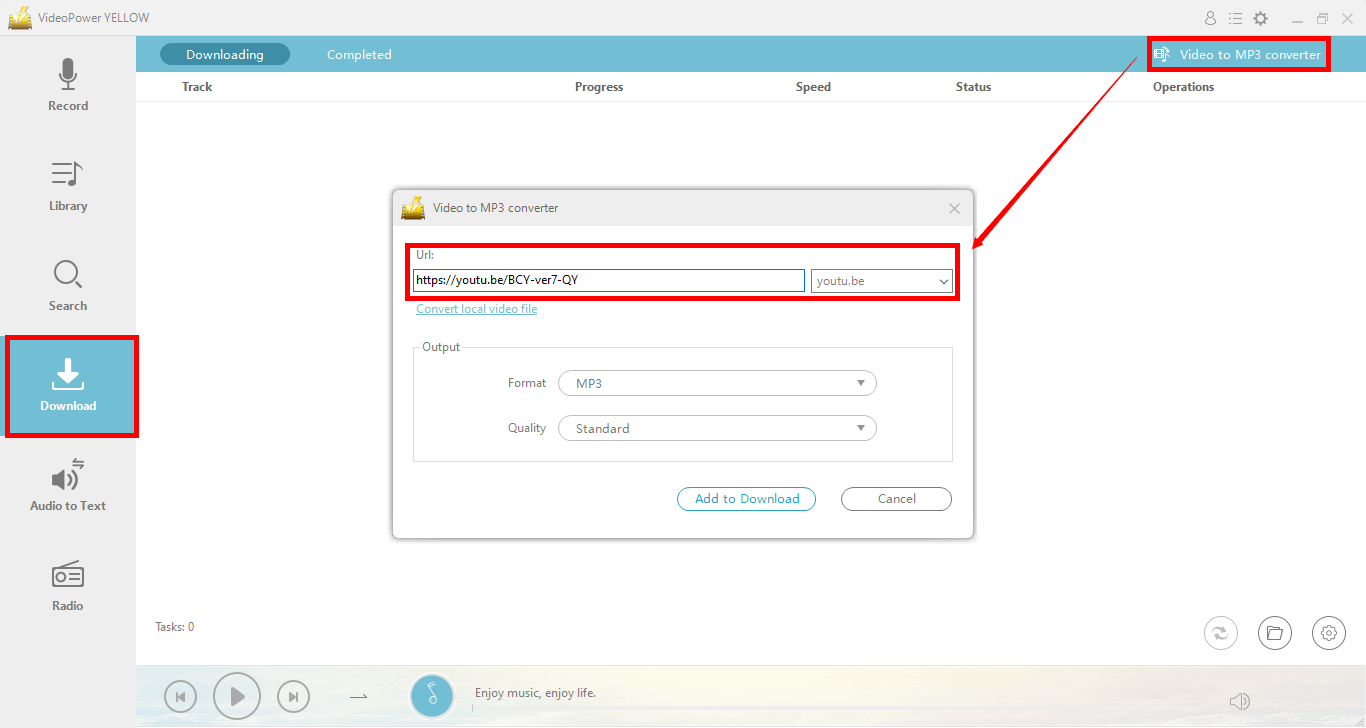 Step 3: View music downloading process
The pasted URL will be added to "Downloading". Under the "Download" tab, you may check the status of the download.

Step 4: Open the downloaded music folder
After the download is finished, just go to the "Completed" tab to see your downloaded music from YouTube. To open the downloaded file folder, just right click the file and select "Open folder" or you can try other available options from the list.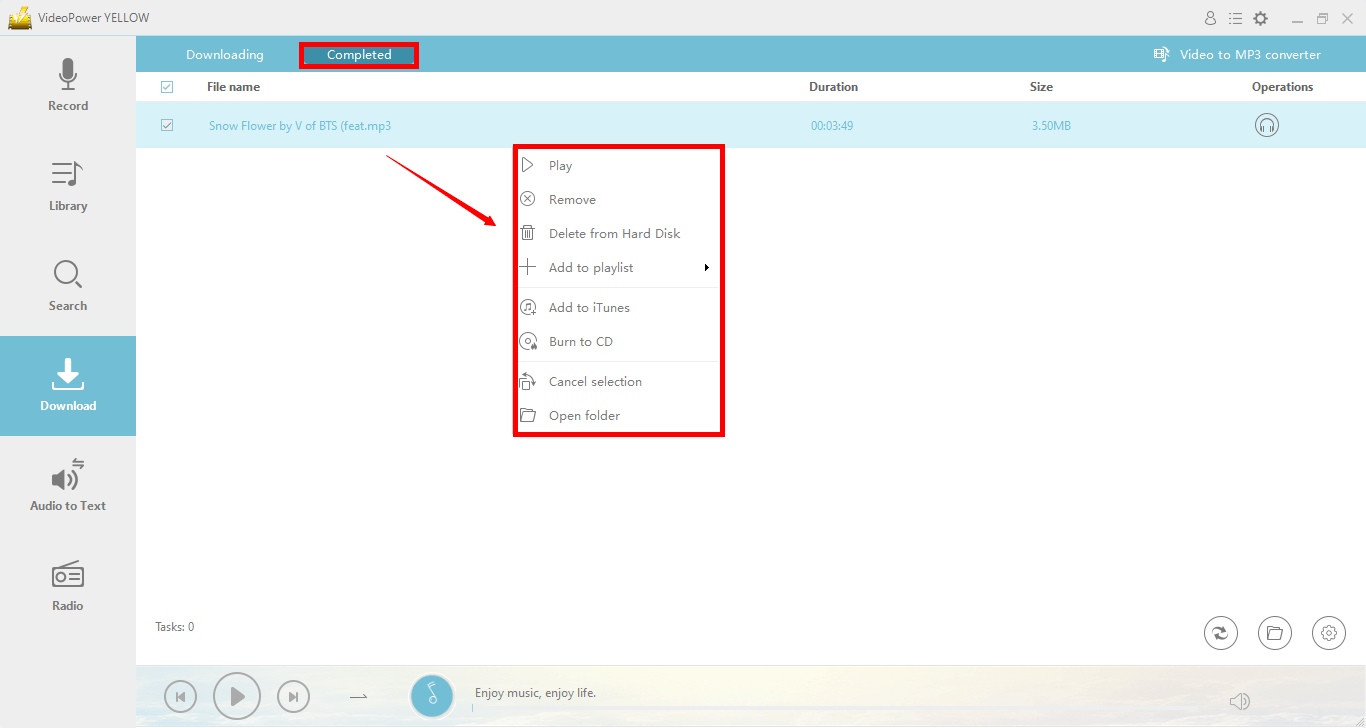 Method 2: Make a recording of any KPop music.
Step 1: Pick your preferred recording format.
Open the VideoPower YELLOW software and modify recording output format. By clicking the "Format" button, you can select any format you like.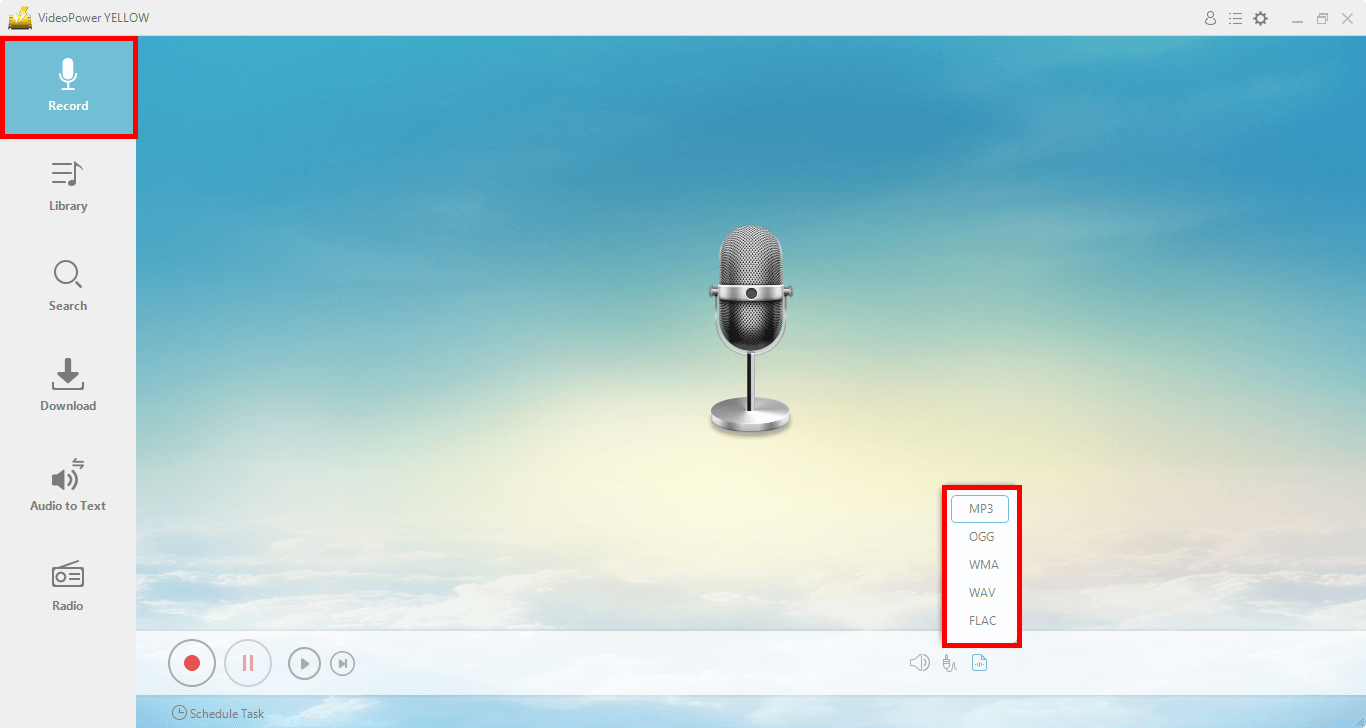 Step 2: Start the KPop music recording
Go to the music streaming site and open your preferred music to record.

To proceed with the recording, go back to VideoPower YELLOW software and press the "record" button. Return to the software and begin recording the music you desire. You can click Stop" if the recording is finished or click "Pause" if necessary.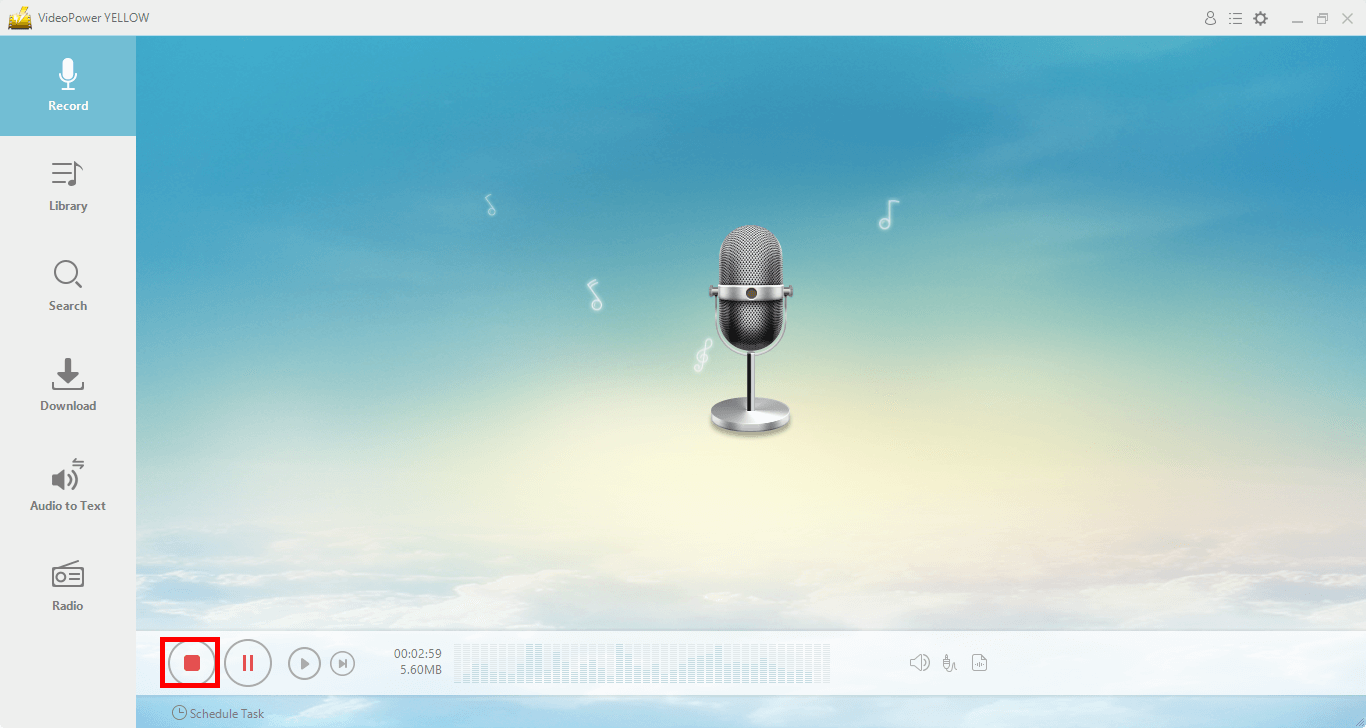 Step 3: Listen to the recorded Kpop music
When done, your music will appear in the "Library" section. Once your music is recorded, the software will recognize your music. It will extract music information such as artist, genre, and track title, and rename the recorded file to match the track title.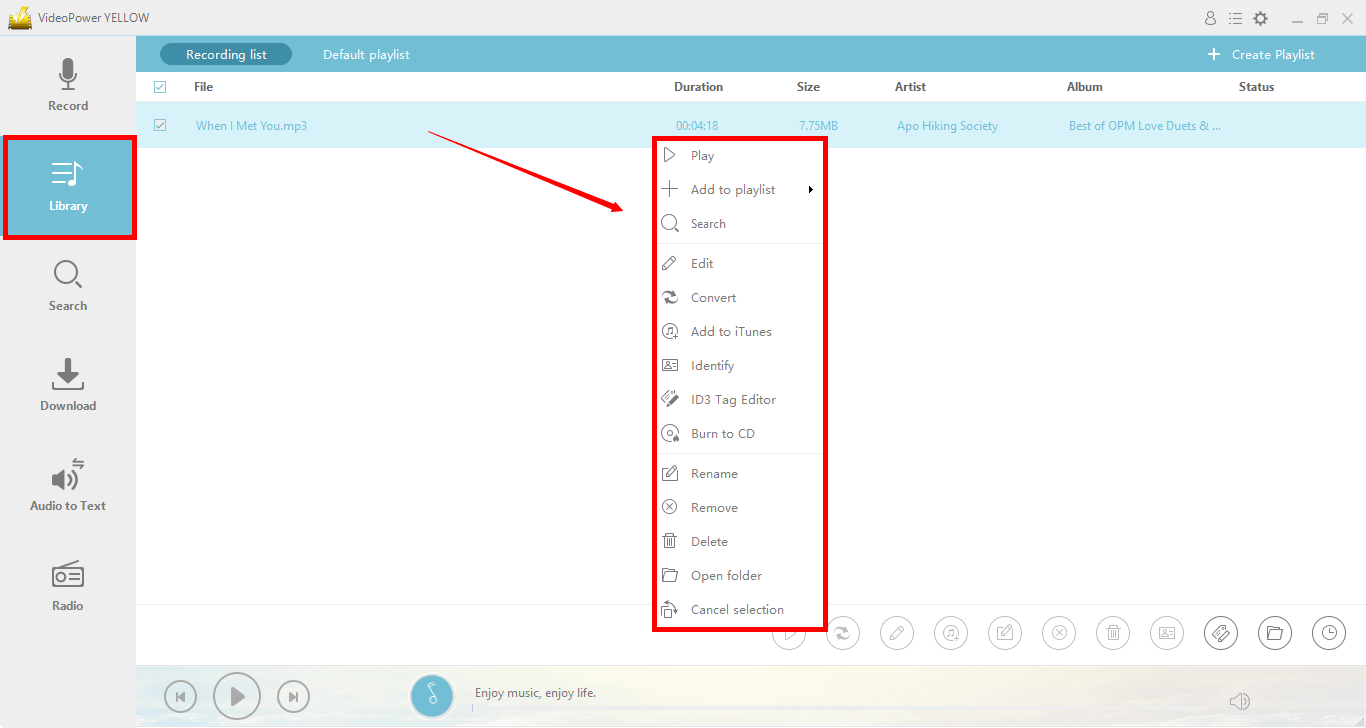 Conclusion
The popularity of KPop today has invaded the whole nation. It's because of their music artistry, passion, and hardcore trainings, it is no doubt how achieved such success. Aside from their impressive performances, KPop idols are even more famous for having the best faces in the entire world. No wonder why their fans go all crazy for them. If you're among thos who adore their type of music, you can losten to their music offline by downloading KPop music.
VideoPower YELLOW (will jump to videopower.me) is composed of great tools for downloading Kpop music. Through its search engine tool, it makes locating your favorite songs simple. It also has a recording feature that lets you select your desired format. If you're looking to other websites, this software is helpful as it can download 1000+ sites. This software's capabilities doesn't stop there as it also includes many useful tools such as Music Editor, Converter, CD Burner, and others.