NoiseTrade iis a music streaming and distribution network that allows both artists and labels to post their unique work. This website is a direct fan distribution with no restrictions on digital rights. Paste Magazine recently bought it but guaranteed fans to continue bringing the best music and book content along with exclusive performances, reviews, and other related content from Paste Music and Daytrotter studios.
Although the music on NoiseTrade is free and legal, it cannot be downloaded. Only by trading your email address and postal code can you have access to the download option. If you do not wish to provide your personal information, downloading NoiseTrade music using the best download tool like VideoPower YELLOW and ZEUS is highly suggested.
By clicking the link below, you may try out the NoiseTrade downloader's free trial edition.
This free trial edition is limited to downloading one video at a time and can record up to 1-minute duration.
To remove download and record limitations, you can upgrade to the full version.
ZEUS can do what the VideoPower YELLOW can do and more with an almost similar interface.
Check out NOW! Start easier with more affordable prices!
The most recommended NoiseTrade downloader is VideoPower YELLOW (will jump to videopower.me). It's a multi-functional music downloader and audio recorder that makes downloading NoiseTrade songs simple and effortless. It includes a clever function that pulls ID3 tags of music automatically including artist information, genre, and album.
Method 1: To Download NoiseTrade Music, Copy And Paste URL
Step1: Download NoiseTrade By Copying The URL
Open your web browser and search for the song you want to download on the NoiseTrade website, then copy the music URL.
Step 2: Paste The NoiseTrade Music URL
Select the "Video to MP3 downloader" button from the "Download" menu to open the download tool. Then paste the copied URL under the "URL" field box and set the desired format / quality.
Step 3: See Downloading Noisetrade Music
After that, the music will be added to "Downloading". Under the "Download" tab, you can track download progress.

Step 4: Review The Music You Download
After completing the download, go to the "Completed" tab to check out the downloaded NoiseTrade music. To see more options, just click the music file.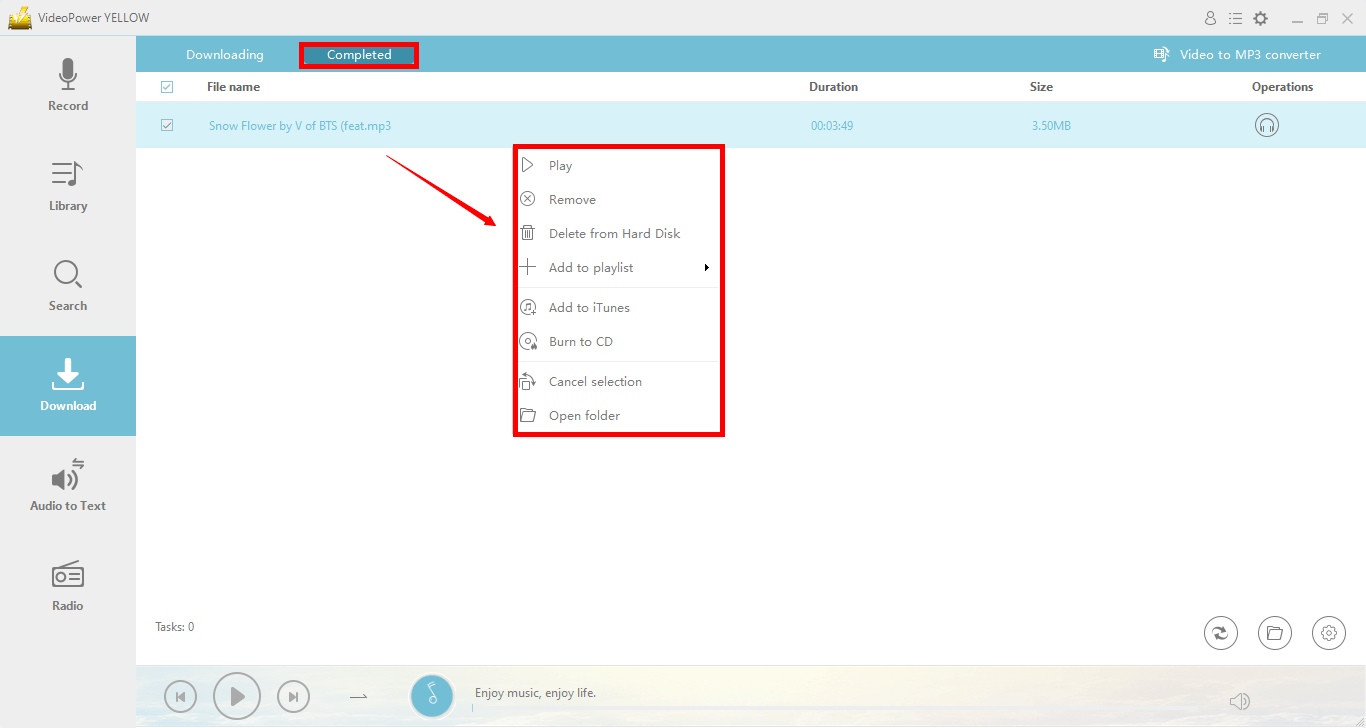 Method 2: Record Any NoiseTrade Song
Step 1: Select The Output Recording Format
Get ready to record the music by playing it through your PC browser and then start the recording process by selecting the "Record" menu from the software interface. To select your preferred audio output format, click the "Format" button below.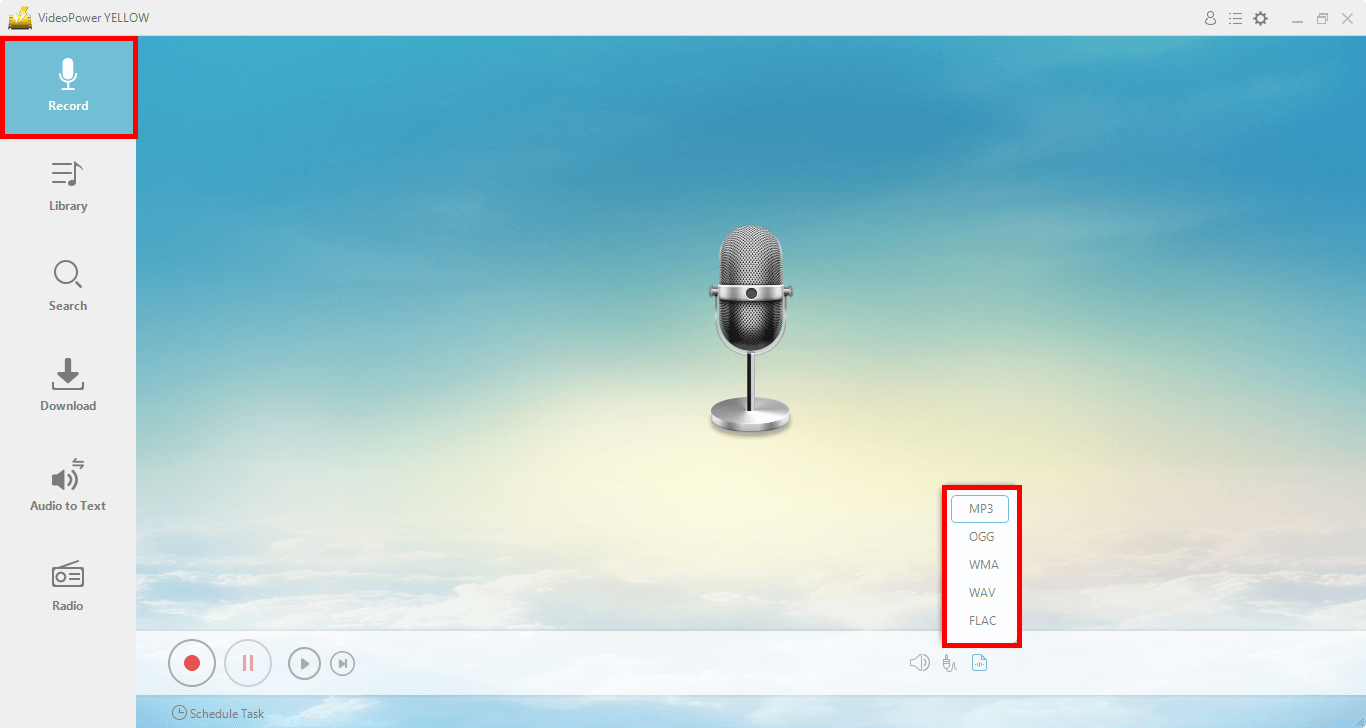 Step 2: Recording Music From NoiseTrade.
To start the NoiseTrade music recording start, click to open the "Record" menu and press the "Record" button below.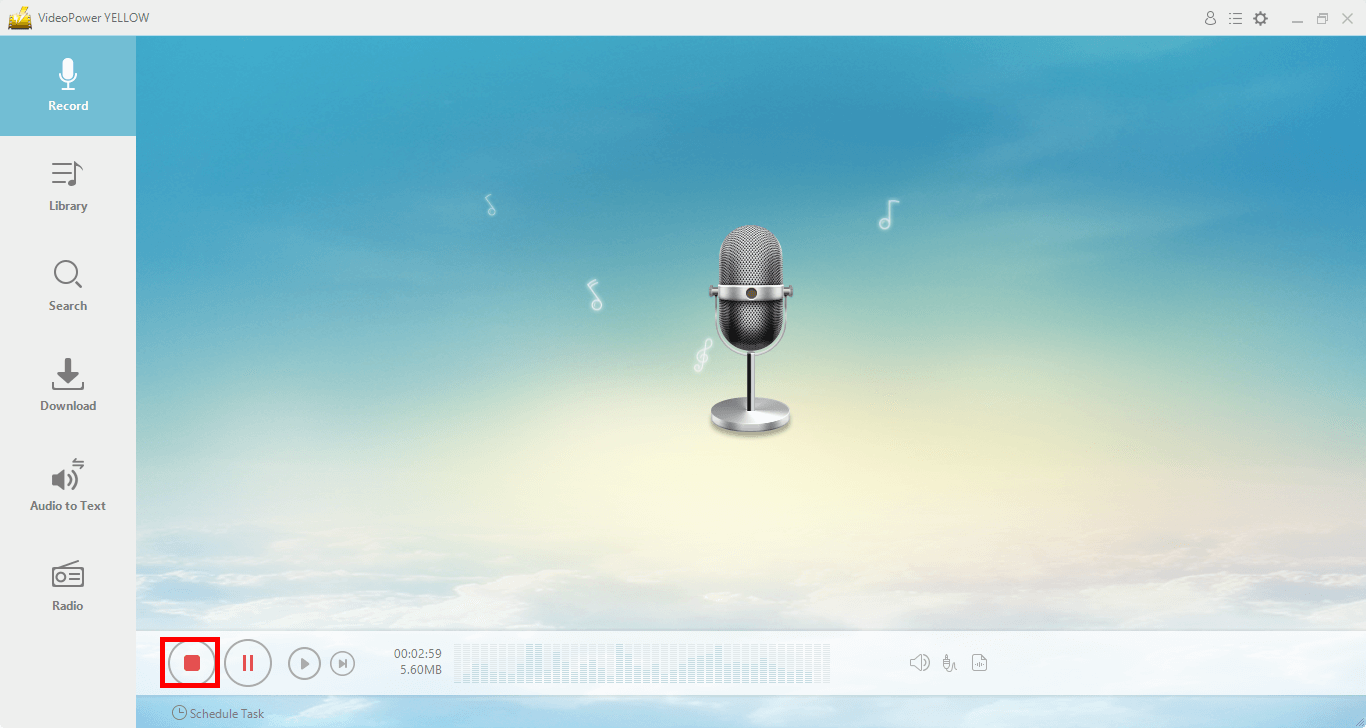 Head to the NoiseTrade website with your web browser and play the music. The software will record music playing. When the recording is done, just return to the software to press the "Stop" button.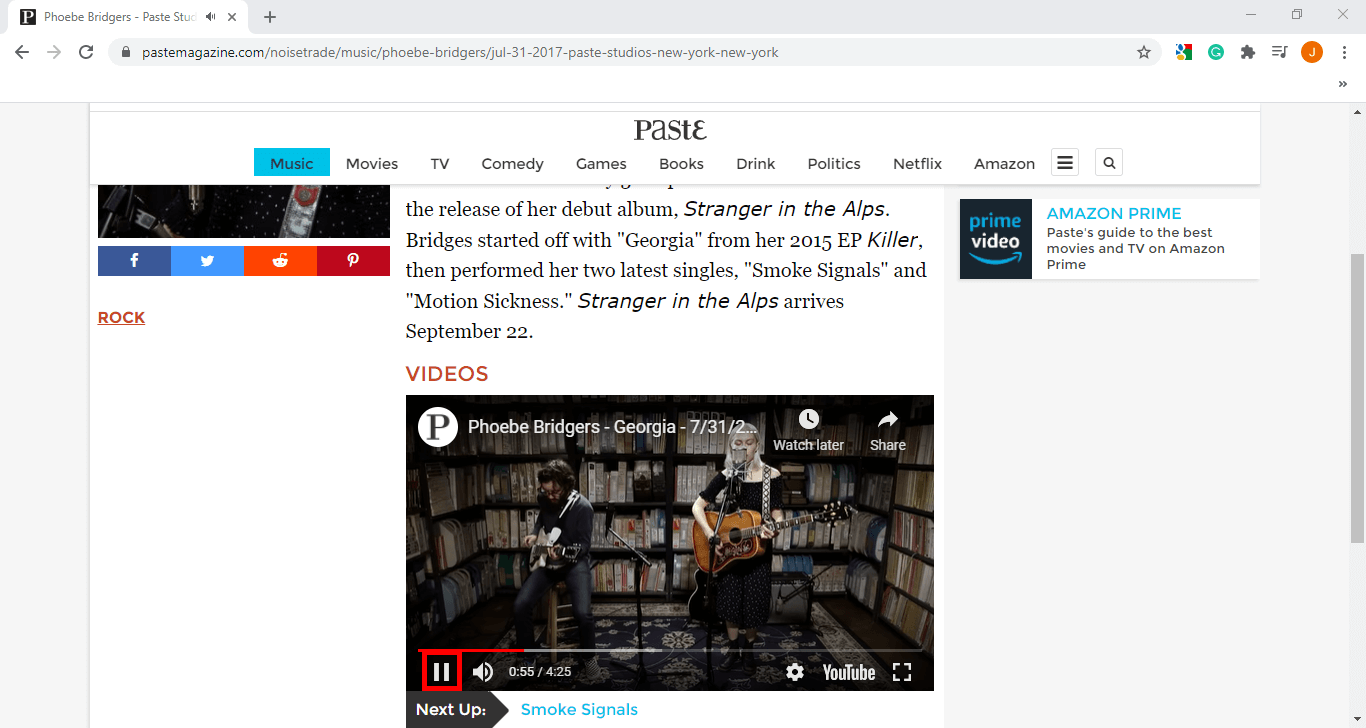 Step 3: Listen To The Music Of NoiseTrade Recorded
The recorded file will be added to your "Library" immediately once the recording is complete. If the software recognizes the music it will automatically add music tags to the recorded music. Many options are accessible when you click on audio, such as Play, Add to playlist, Edit, Convert, ID3 Tag Editor, Burn to CD, and more.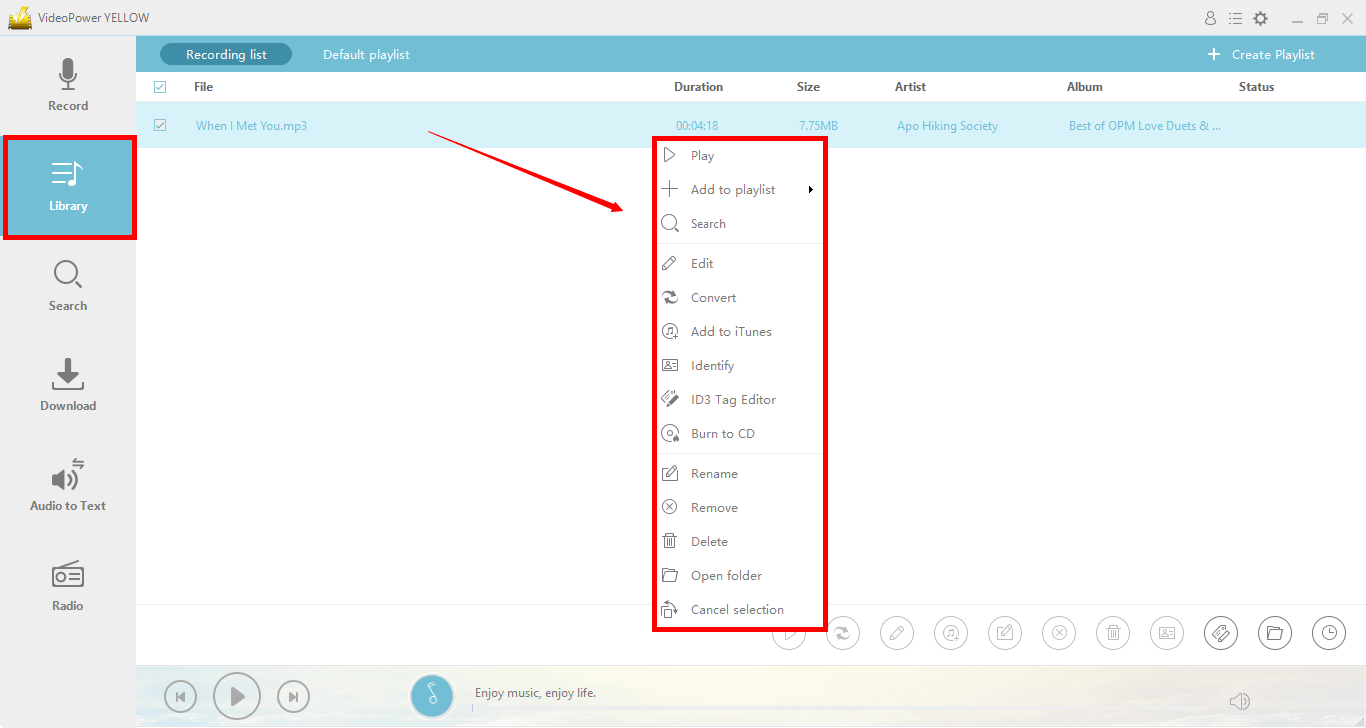 Conclusion
NoiseTrade has a huge collection of music and albums from several artists. If you like the song you can make a donation or tip the artists. Users can access the songs for free. They can easily organize Genre's music with Pop, Metal, Hip-hop, and more. This is the best destination to discover new and aspiring artists. In exchange for books, music, and even download features, you need to change your email address and postal code.
If you want to download NoiseTrade music without providing your information, VideoPower YELLOW can help you. It offers advanced features to download music videos from NoiseTrade. It has a search engine so you can easily find your favorite music. It also has a recording feature that lets you choose your desired format. With this software, you can also download from other streaming sites such as Raaga, Beatport, and a variety of other sources. Moreover, the capabilities of this software are not limited to download and recording; it also includes tools such as ID3 Tag Identifier, CD Burner, Editor, and Converter.
ZEUS series can do everything that VideoPower YELLOW can do and more, the interface is almost the same.
Check out NOW! Start easier with more affordable prices!
noisetrade music download,download music from NoiseTrade, NoiseTrade download, NoiseTrade music download, how to download music from NoiseTrade