SoundClick is a highly recommended music streaming website to find some artists who offer their songs for free. Unlike other websites, once you open the SoundClick website, a search box will appear so you can easily find the song you are looking for. It also allows unlimited upload of songs in MP3 format and they can be sold through the SoundClick store.
This website has a free download option. there are some songs that can only be downloaded by paying for their license. If you're wondering how to download SoundClick music without paying a license fee, the latest solution is to use a music downloader such as VideoPower YELLOW or ZEUS.
With the free version of SoundClick Downloader, you can download one piece of music at a time and record up to 1 minute. For unlimited simultaneous SoundClick music downloads, please upgrade to the full version.
ZEUS can do what the VideoPower YELLOW can do and more with an almost similar interface.
Check out NOW! Start easier with more affordable prices!
To download SoundClick music, VideoPower YELLOW (will jump to videopower.me) is a multi-functional music downloader and audio recorder that makes downloading SoundClick music simple and effortless. One of its popular functions is ID3 tags that capture musical details including artist, genre, and album information.
Method 1: Find And Download SoundClick Music
Step 1: Use The Search Engine To Find SoundClick Music
The built-in music search engine on VideoPower YELLOW can be accessed under the "Search" menu. Enter your favorite song name and hit the search. The software will display all the music associated with it.
Step 2: Start Processing SoundClick Music Download
Find the SoundClick song you want to download, click the song you want, click the "Download" icon on the right.
Step 3: Review The Music You Download
After that, the music will be added to "Download". In the "Download" tab, you can track the progress of the download.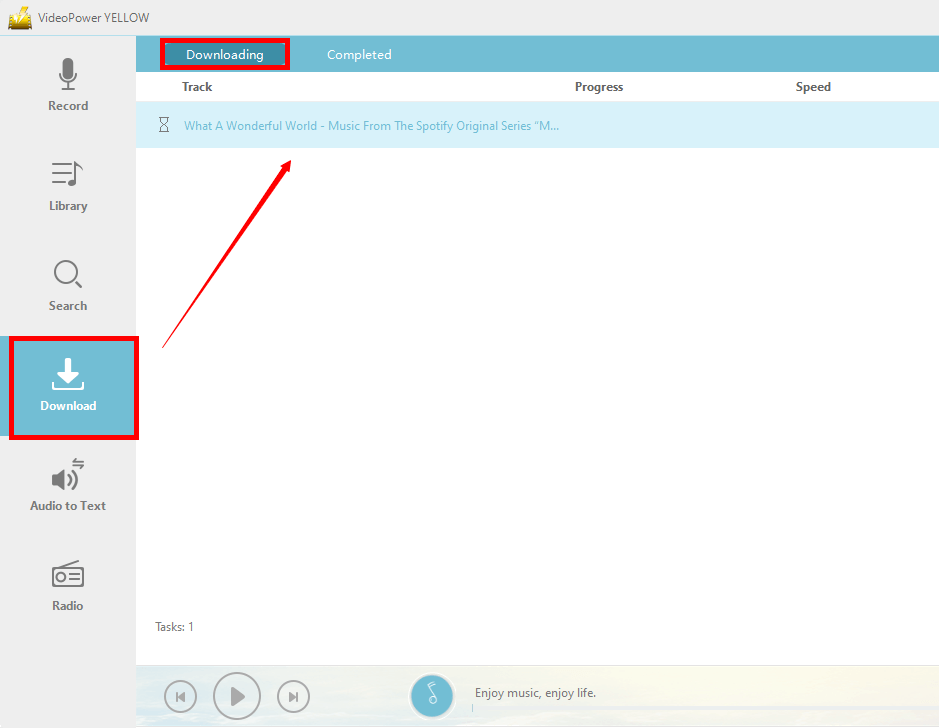 After completing the download, go to the "Completed" tab to check out the SoundClick music you downloaded. For more available options, right-click the music file.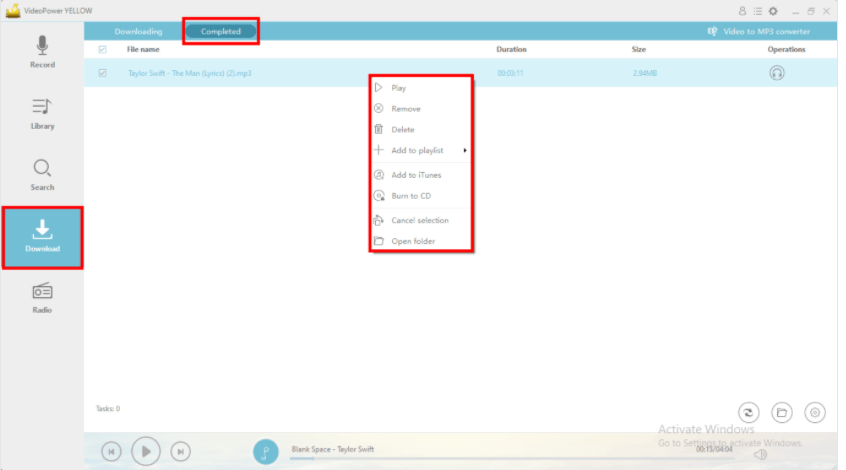 Method 2: SoundClick Music Recording
Step 1: Select The Desired Recording Format
Select your favorite audio output format by clicking "Format". By default, the audio format is set to MP3 but you can also choose other formats such as OGG, WMA, WAV, FLAC.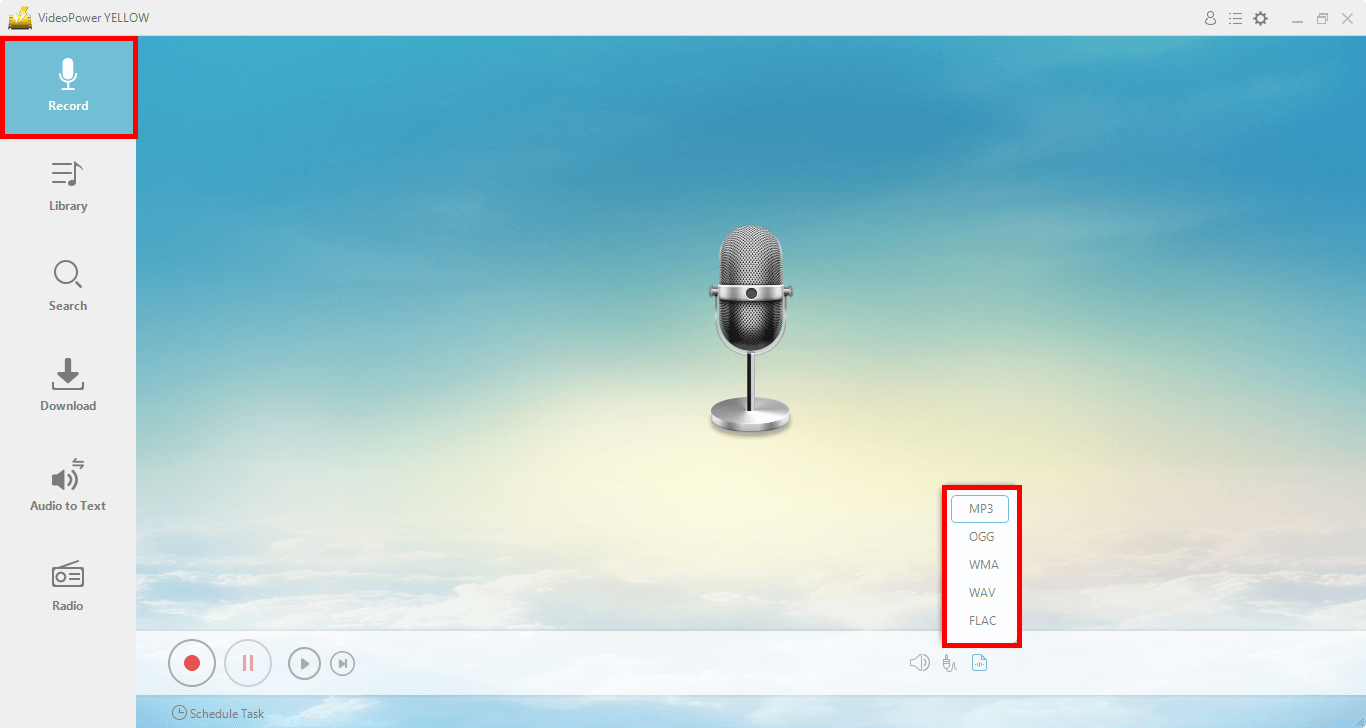 Step 2: Record Your SoundClick Music
Navigate to your web browser and play the music you want to record from the SoundClick website.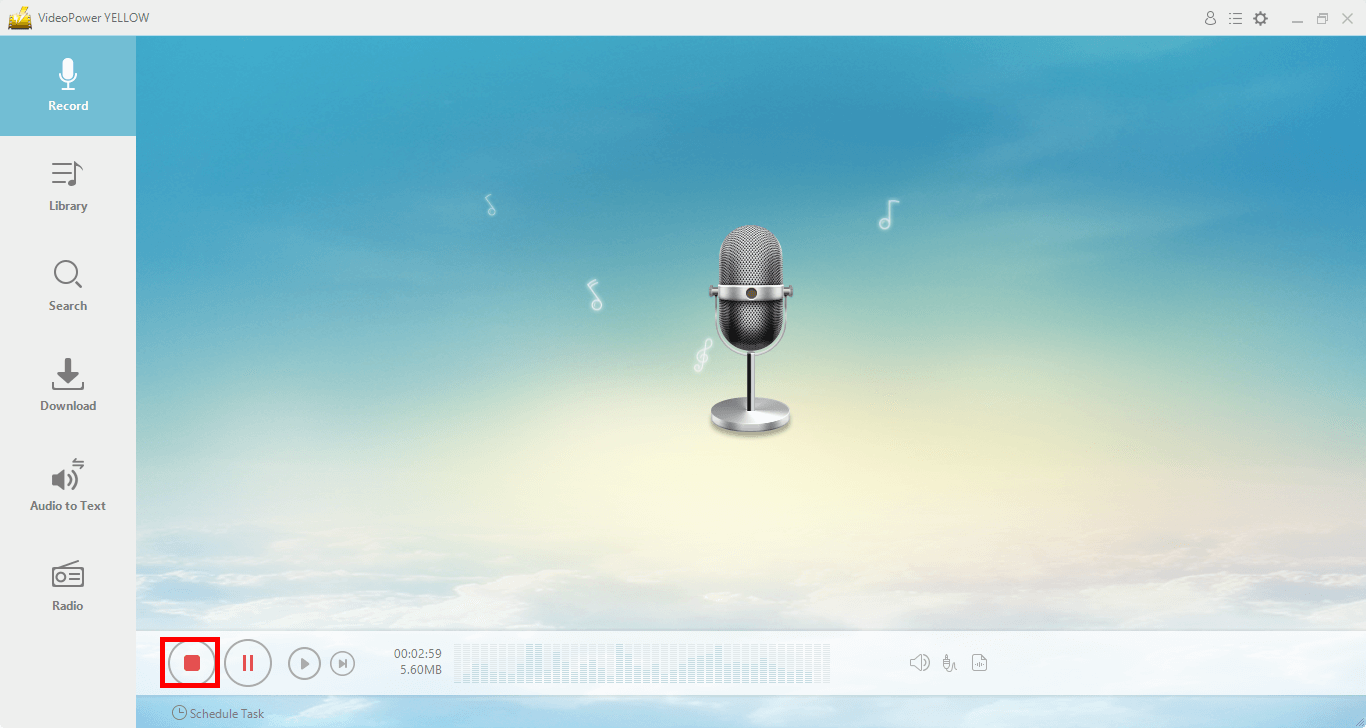 Back to VideoPower YELLOW and hit the "Record" button to start recording.
Click the same button to stop the SoundClick music "Recording".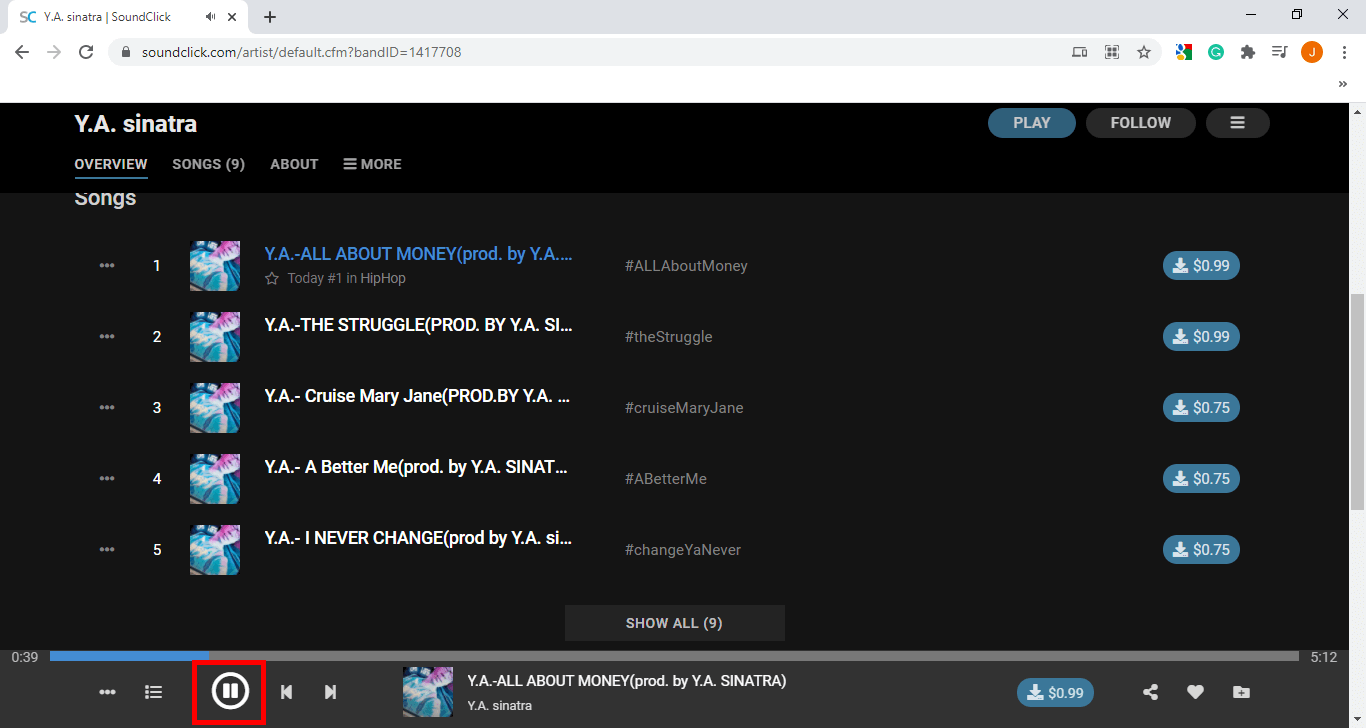 Step 3: Play The Previously Recorded SoundClick Song
The recorded files will be added immediately to your "library" when the recording is complete. The software will automatically identify the music recorded, and will gather all the necessary information. If the music is identified, the saved file name will be replaced with its original music title. When you right-click on an audio file, you get more options like play, playlist add-ons, edit, convert, ID3 tag editor, CD burn, and more.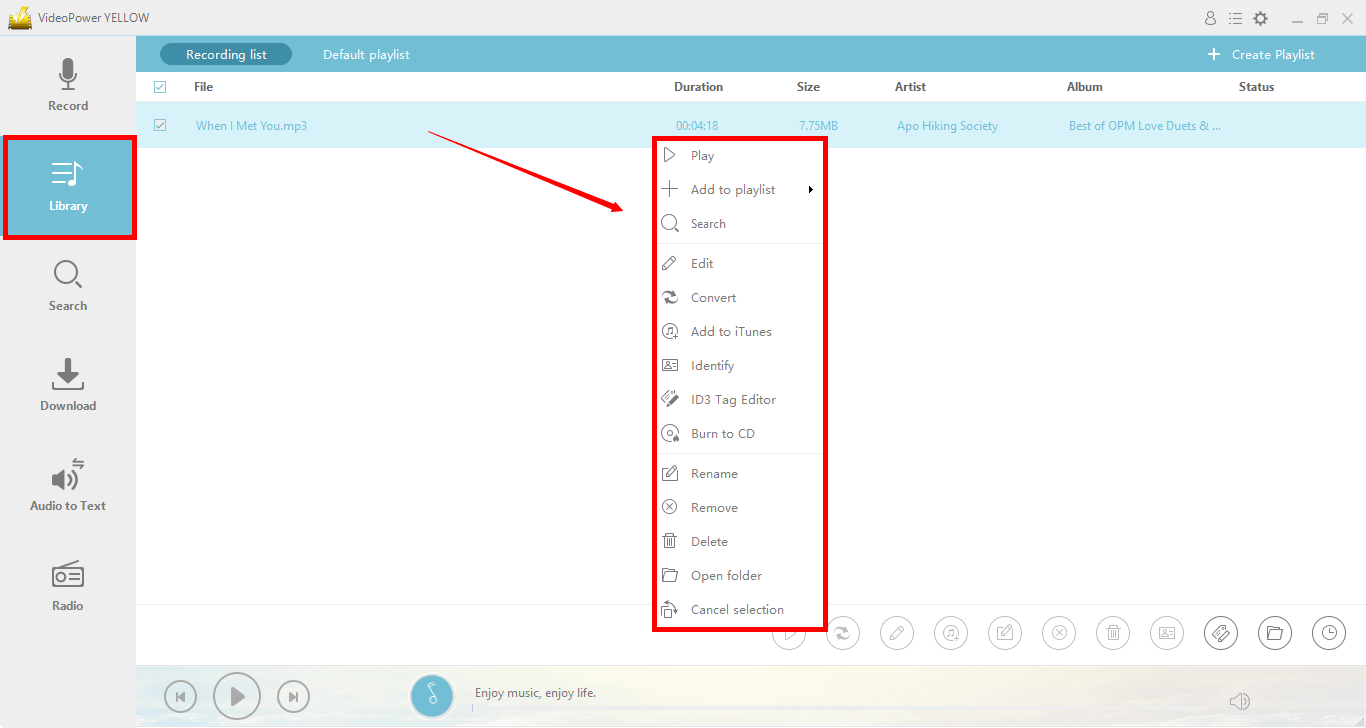 Conclusion
SoundClick is a must-visit website that contains a large collection of tracks in its archive. If you don't want to pay to download SoundClick music, the easy two ways you can do it are.
The SoundClick website changed IU. Unfortunately, some of the cool features have been removed such as forums to interact with other listeners. This website also has a free download option however some songs can only be downloaded by paying for their license. If you're thinking about how to download SoundClick music, the music downloader will help you.
In addition, you need to download SoundClick beats, VideoPower YELLOW offers his hand to help you. It has its own web search engine that allows direct download from millions of songs that are available in its music library. For more exciting offers, this software also has many other additional functions that you can enjoy such as ID3 tag identifiers, CD copiers and editors, and converters.
ZEUS series can do everything that VideoPower YELLOW can do and more, the interface is almost the same.
Check out NOW! Start easier with more affordable prices!
SoundClick music download, download SoundClick, music download SoundClick, how to download beats from SoundClick