If you want to make short videos,

TikTok is the best destination.Its purpose is to inspire people to bring happiness and develop creativity. Most of its users are young because it is a way of expressing themselves through singing, dancing, and peeking-sync. It is one of the emerging applications today, with 689 million monthly active users. The application is very comfortable to use. You can easily edit and upload videos according to your preferences. TikTok's most popular feature is the ability to embed popular music into your video, which can be recorded in up to 60 seconds. You can also share the video with other social media accounts such as Facebook and Instagram. Downloading TikTok music with tools like VideoPower YELLOW or ZEUS BUNDLE is the latest trend in Generation Z. interaction and communication
Now is the time to try the free trial version and download Tiktok Music. Click now!
The free trial version comes with a capability to download one music at a time can record for up to 1-minute. To remove restrictions, you can use the upgraded version.
ZEUS can do what the VideoPower YELLOW can do and more with an almost similar interface.
Check out NOW! Start easier with more affordable prices!
VideoPower YELLOW (will jump to videopower.me) has advanced technology that enables easy but smart tactics to download Tikop music, with the aim of providing the best multimedia solutions. The ID3 tags identifier, which extracts music tags and adds music details to recorded and downloaded music, is one of its best features. You can easily explore through its search engine to find a specific piece of music.
Method 1: Download Tiktok's Music
Step 1: Copy The URL Of Tiktok Music For Download
Using your PC browser, find your favorite TikTok songs for download. Copy the music URL.
Step 2: Paste The URL You Copied To Download Tiktok Music
First, select the "Download" tab, then select the "Video to MP3 Downloader" button. The MP3 download tool will appear in a new window. Finally, you can paste the URL of your favorite song and select the correct output format. To add it to your download list, click the "Add to download" option.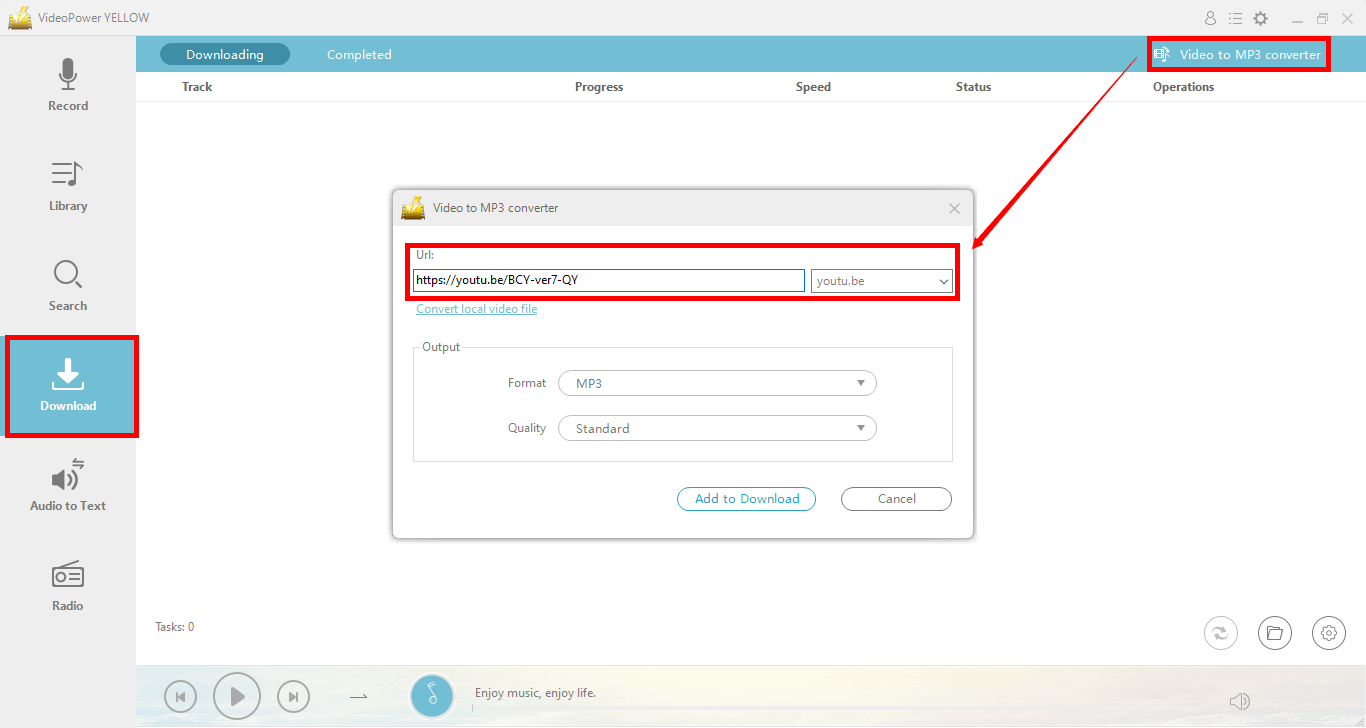 Step 3: Tracking The Progress Of Downloading TikTok Music
The URL you have pasted is added to your download list. Under the "Downloading," list you can track the download progress.

Step 4: Find The Downloaded TikTok Music
Once your TikTok music has been downloaded, you can view it at the bottom of the "Completed" page. To find the location of its file, simply right-click the music file and select "Open Folder".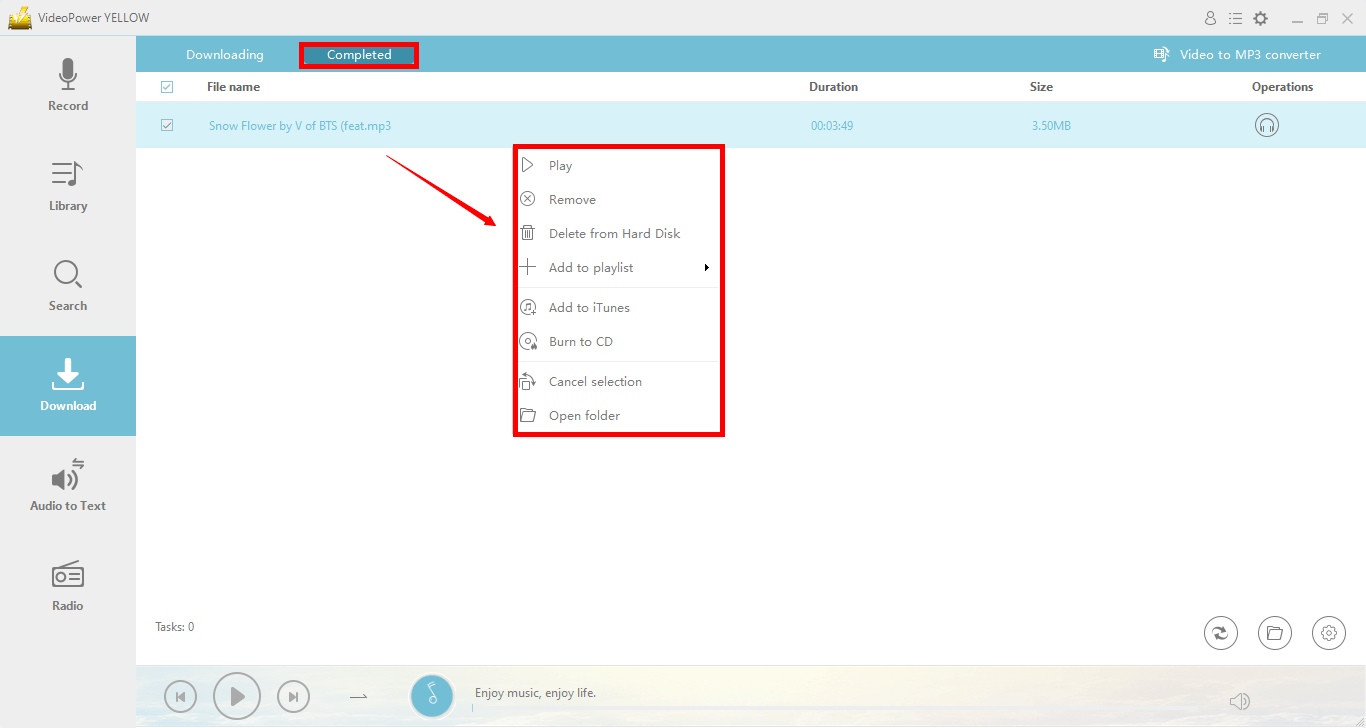 Method 2: Record TikTok Music
Step 1: Decide On What Format You Will Use For Recording
Make sure your music is ready to record in your PC browser. Then run VideoPower YELLOW software, and select the correct recording output format. To select an audio format, just click the "Format" button.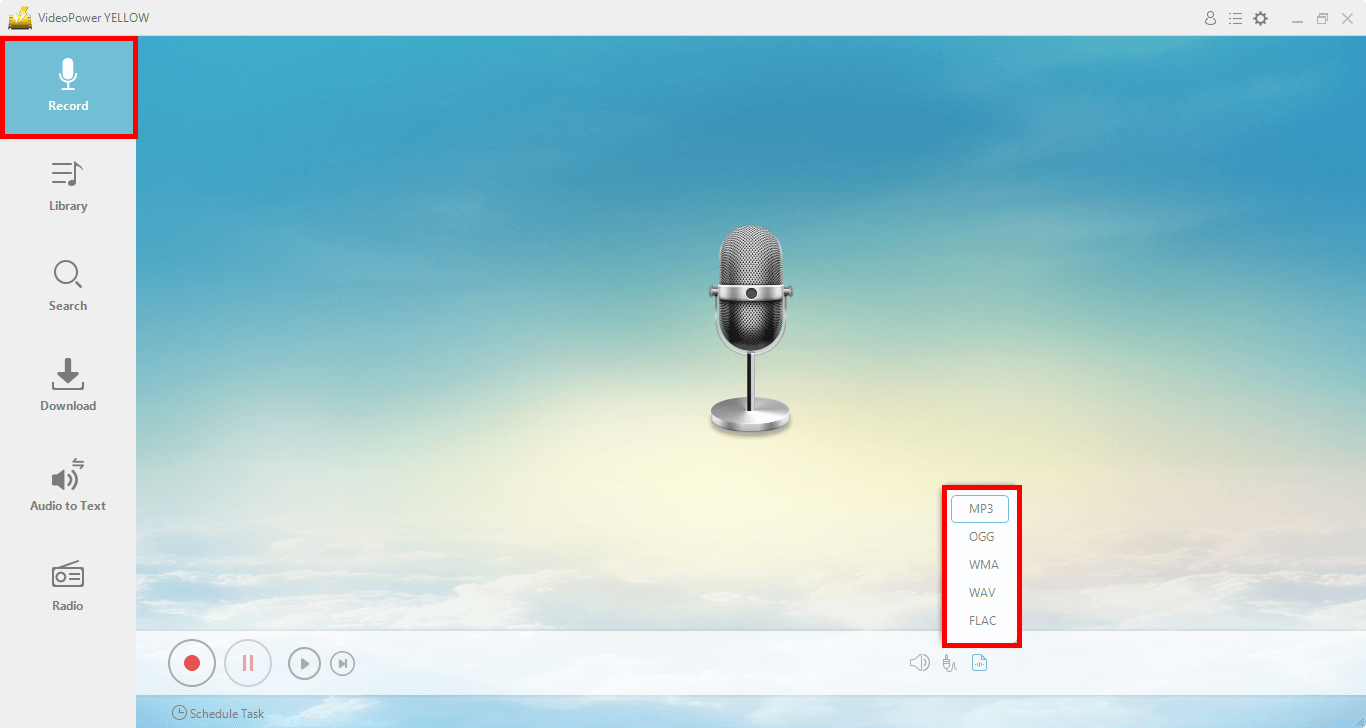 Step 2: Prepare And Start Your Music Recording With TikTok
Jump on the website and just hit the "Record" button to start recording TikTok music.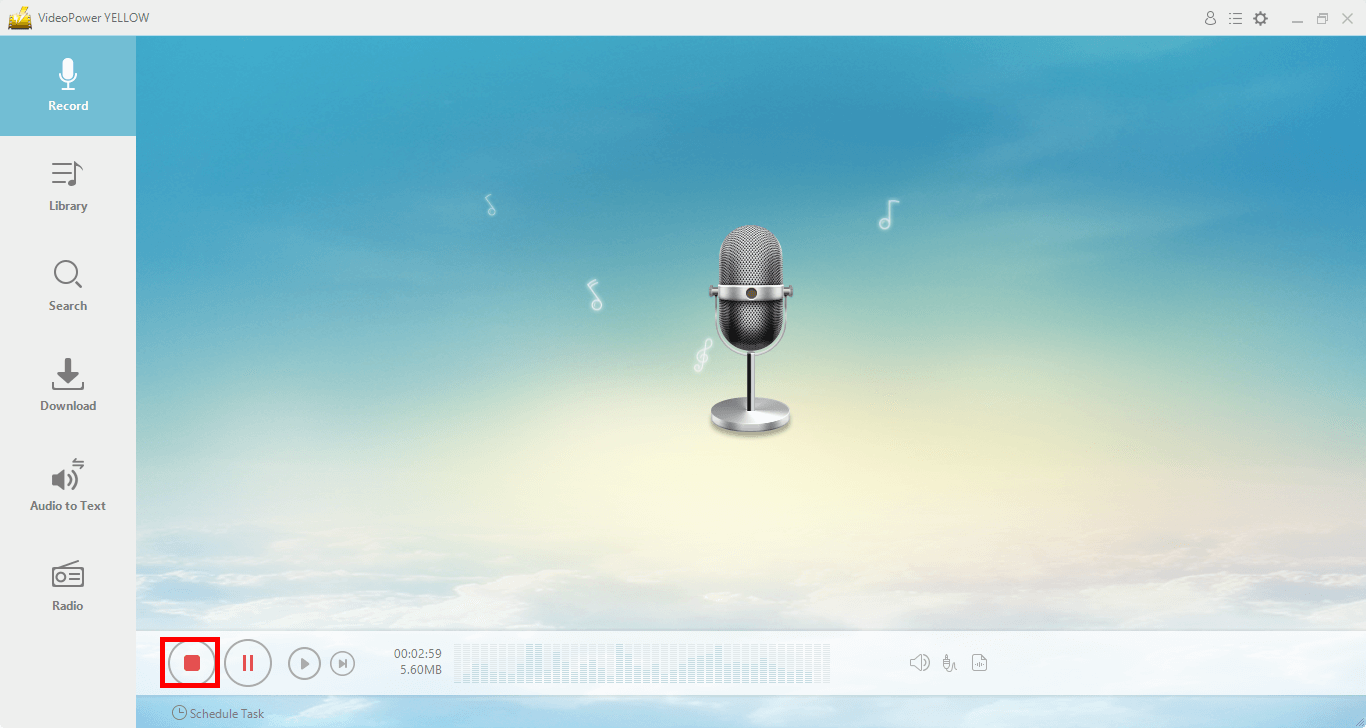 Return to the Titok streaming site soon and play the song to record it. Just click the "Stop" button on the recorder program once the recording is complete.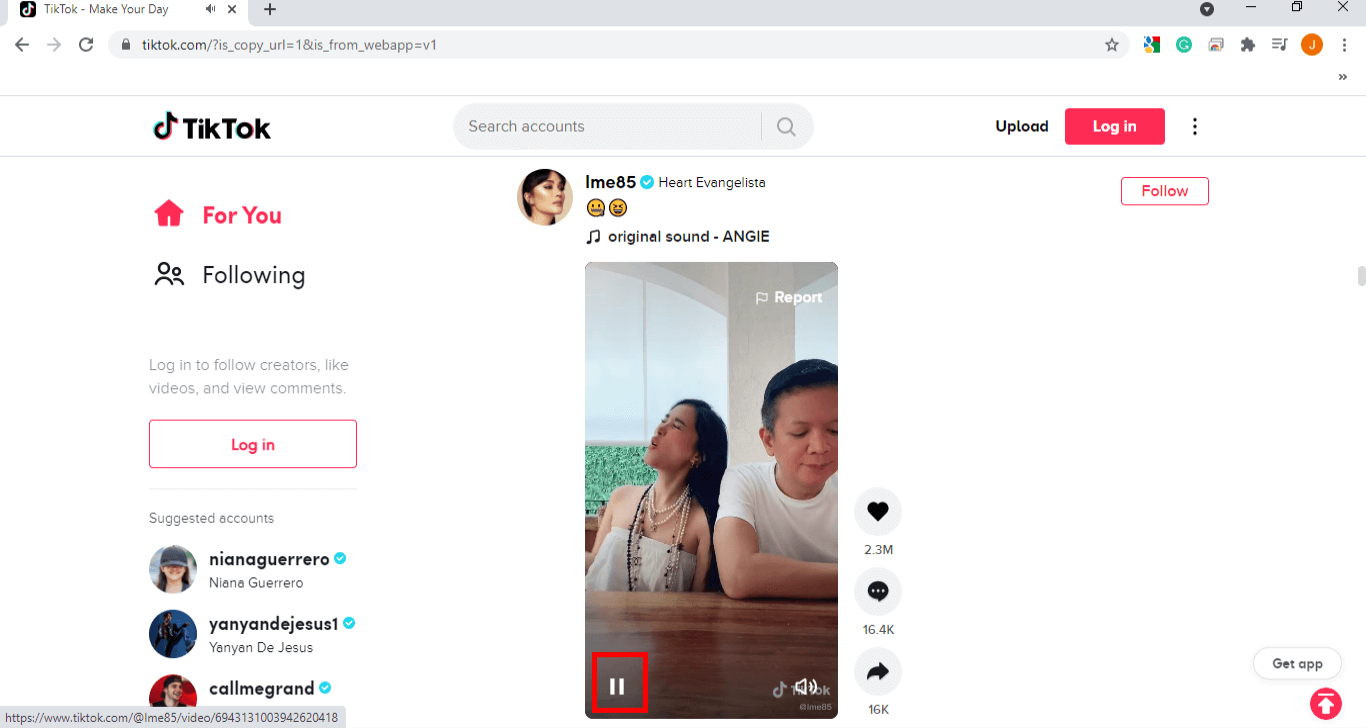 Step 3: Open The Location Of The TikTok Recorded Music File
All the music you download on TikTok will be stored in your "library". The unique ID3 tag identifier function of the software will specify the music information and add tags to the recorded file. You may notice that it automatically replaces the saved file name with its original track title. Just right-click to see more options.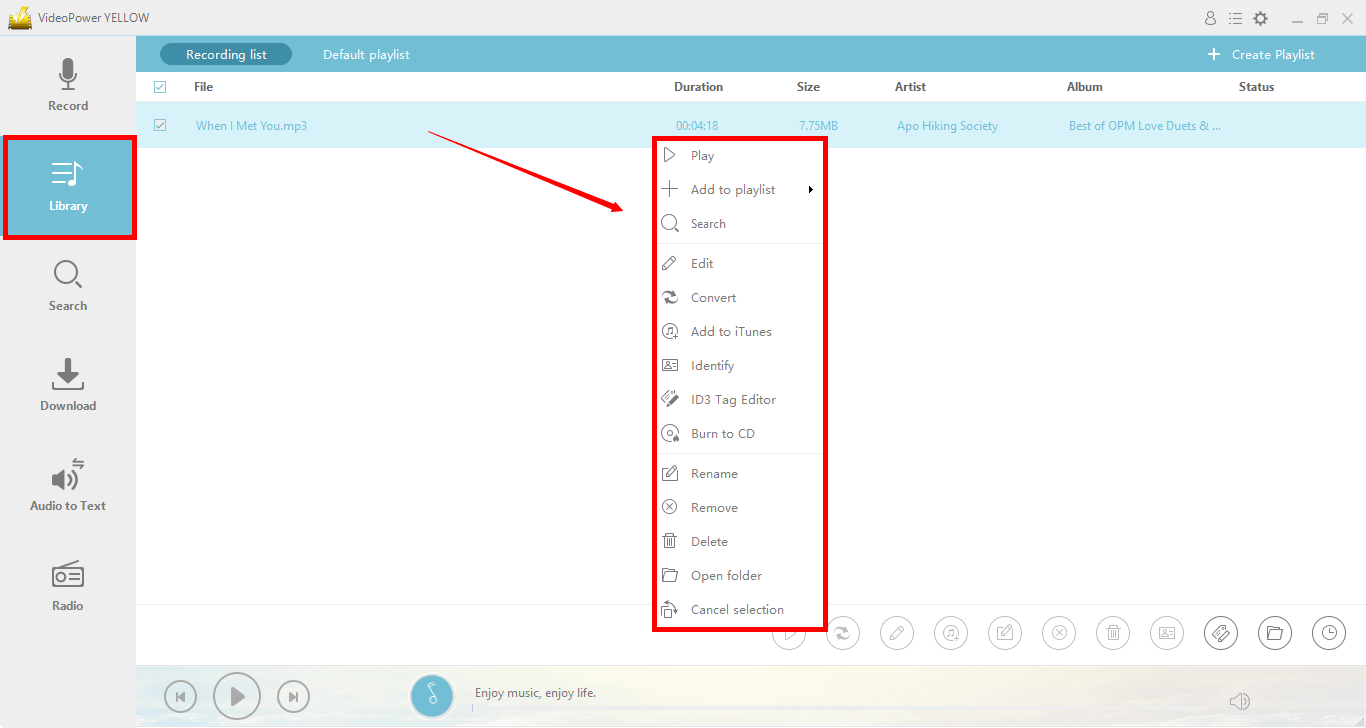 Conclusion
TikTok's media strategy is pretty creative, so it's one of the most popular applications today. It is possible to download TikTok songs with the help of a third-party tool. Now is the time to download TikTok and start making videos! At TikTok, users upload old, popular, and even undiscovered music. Some people make their own dance moves or even cover songs. Whether you want to build a unique movie or just practice TikTok's movements, downloading TikTok music is a great idea. You can also get TikTok collection tracks on YouTube.com.
VideoPower YELLOW (will jump to videopower.me) provides advanced feature for downloading music from TikTok. It has its own search engine, so you can easily find your favorite music. Its recording function also allows you to select the format you want. You can also download music from VK, Raaga, Beatport, and other sites. Furthermore, software capabilities go beyond downloading and recording to include ID3 tag identifiers, CD burners, editors, and converters, among other feature.
ZEUS series can do everything that VideoPower YELLOW can do and more, the interface is almost the same.
Check out NOW! Start easier with more affordable prices!