There are countless music-streaming sites that offer services for your music jamming. There is Spotify, Apple Music, Google Play Music and YouTube Music. However, because of the monthly subscription fees, some feel a little bit iffy to subscribe because of their limited taste in music.
Because of this, many people opt to search for the best free mp3 download sites. Although there are mp3juices, convert2mp3, emp3z and more, you cannot really be sure about the safeness of the site. Some of the free mp3 sites and mp3 converters have lots of pop-up ads, redirects and even malicious ads that might harm your computer. Some can even have viruses or malware that are very hard to remove.
There are many possible alternatives for free mp3 download sites for music, however, the best way to download your favorite music is through YouTube. You can try to use VideoPower YELLOW or ZEUS as downloading tools. Although YouTube doesn't have any direct downloading on their site, you can do so by using VideoPower YELLOW(will go to videopower.me).
Download your favorite music now by downloading the free trial version of VideoPower YELLOW down below!
The free trial version is limited to downloading one video/audio at a time and can record up to 3 minutes. For downloading multiple videos at once and unlimited recording duration, please upgrade to the full version
ZEUS can do what the VideoPower YELLOW can do and more with an almost similar interface.
Check out NOW! Start easier with more affordable prices!
By using the app, you can freely download and audio record any music you want. Be it a music video or a lengthy music compilation. By using the full version of the app, it won't limit you on how many and how long the music you want to download.
Method 1: Free MP3 Download Sites Alternative
Step 1: Copy URL
Open the browser and go to www.youtube.com then search the music you want to download. Once you're done selecting the video or music, simply copy the URL from the top search bar.

Step 2: Paste URL
Open your VideoPower YELLOW and on the (1) Download Tab, click the (2) Video to Mp3 Converter on the top right side of the software.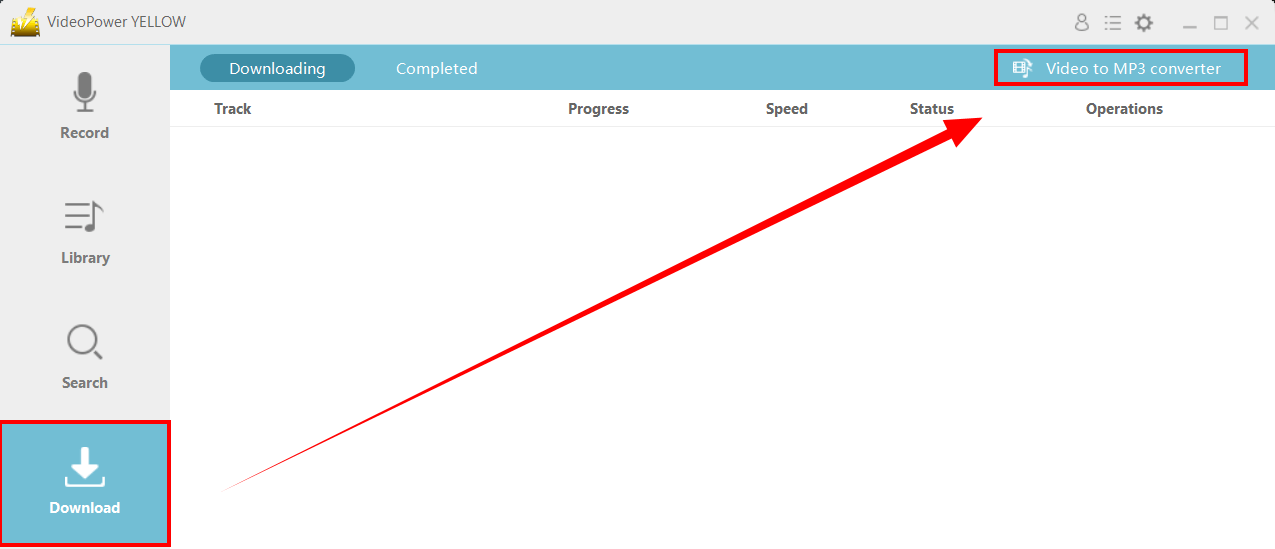 (3) Paste the copied URL from the video. Make sure you choose the high-quality download settings and choose your preferred audio file format.
When everything is set for download, click (4) Add to Download to start.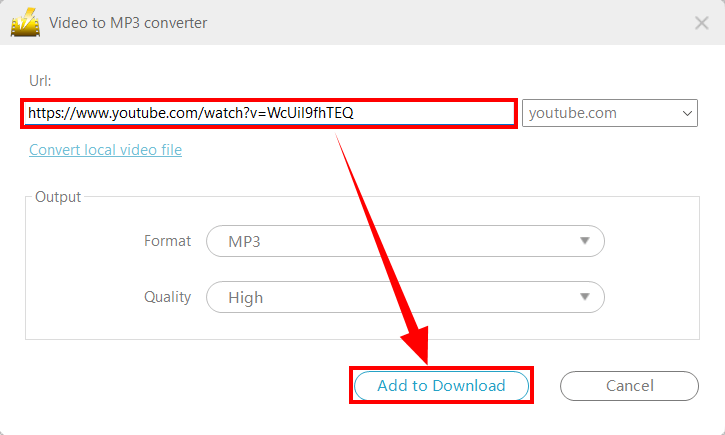 Step 3: Downloading
After this, you will automatically be redirected to the downloading queue. Wait a few minutes until your download is complete.
Step 4: MP3 Download Complete
The download is now complete. Double click the file to toggle auto-play using the built-in audio player. You can also download more songs you like.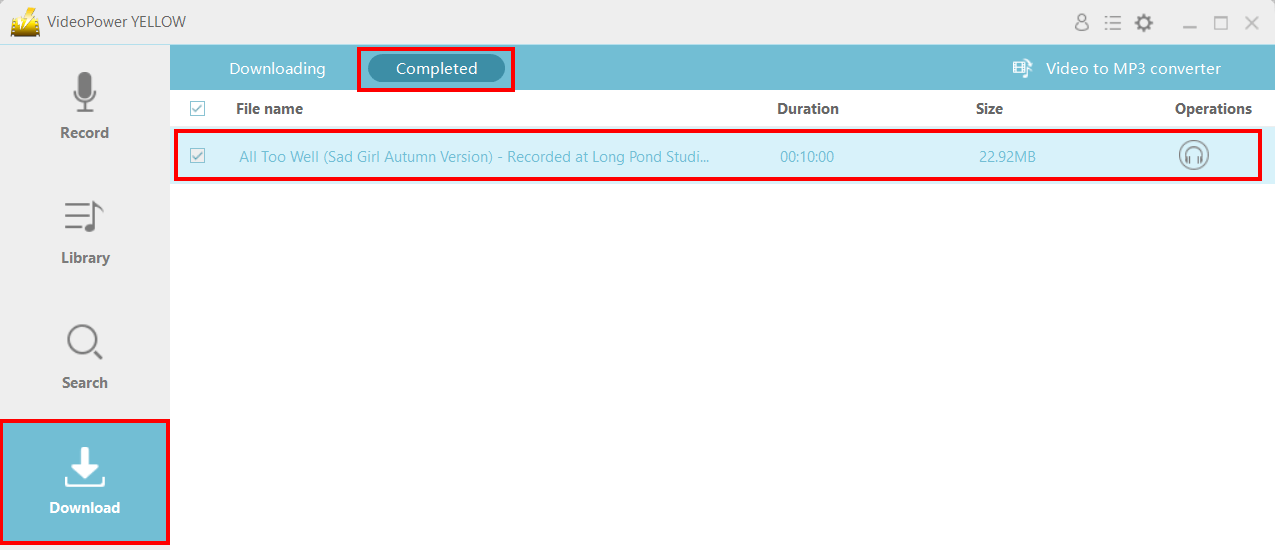 Method 2: Record FreeMP3 Download Alternative
Step 1: Begin Recording
Open VideoPower YELLOW and click on the Record Tab. Then, click the Record button (red button) to start recording.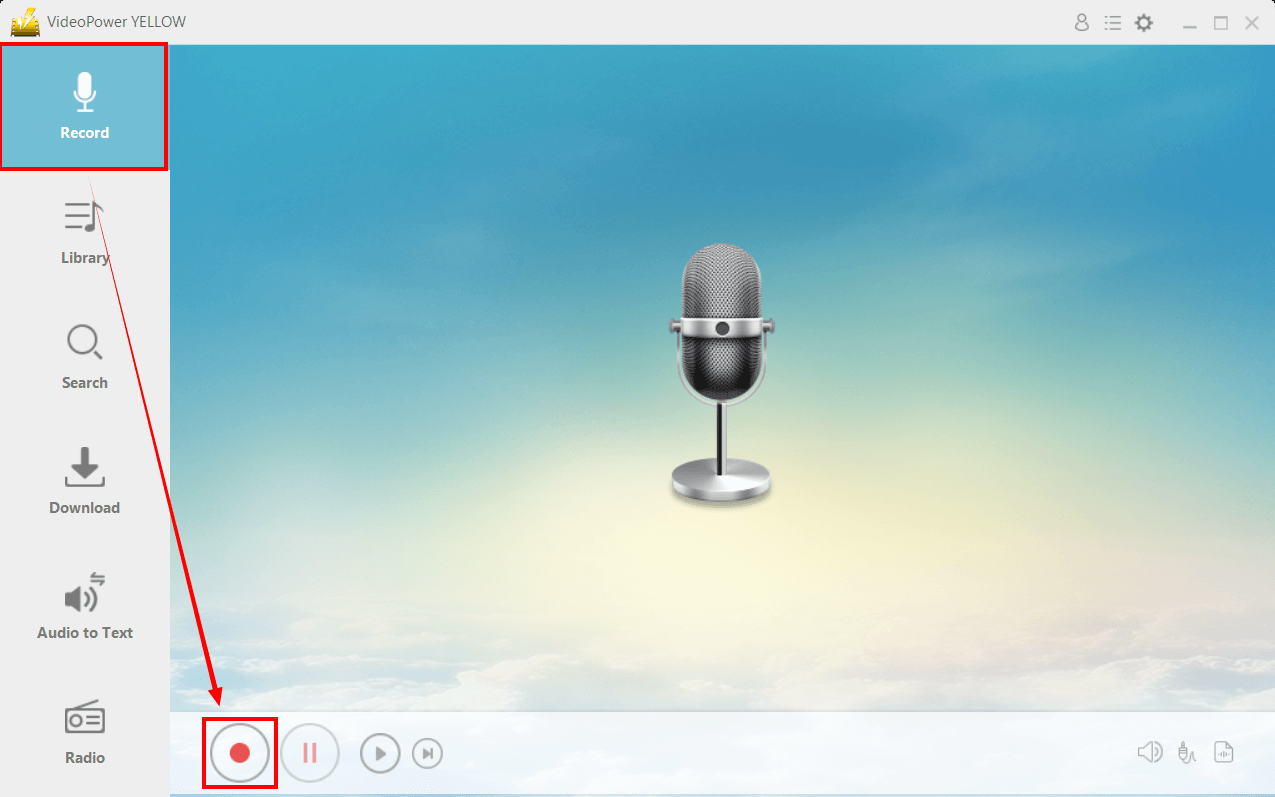 Step 2: Play Music Source
After clicking the recording button, immediately go back to your browser and play the video to begin audio recording.
The software uses internal audio recording so make sure that the only browser playing sounds is the one you're trying to record. It also does not include external noises on its audio recording.
Step 3: Record Complete.
When the video is finished, click the stop button on the Recording Tab. It will automatically save the recorded files as Track. You can also see your recorded track by clicking the Library Tab.
Conclusion
In just a few simple clicks and steps, you can easily download all of your favorite music. No need to search for the best free music mp3 download site because YouTube remains the top-tier. You can find all of your music on the website and downloading them is easy by using VideoPower YELLOW.
By using the app, you have multiple ways to grab music for offline listening and playback. You will also have the audio recorder to record audio that is not available for download. This way, you can be sure that every music you like can be saved into your computer or mobile device.
ZEUS series can do everything that VideoPower YELLOW can do and more, the interface is almost the same.
Check out NOW! Start easier with more affordable prices!