TikTok is the best destination if you want to make a short-form video. It aims to inspire people to bring joy and bring out creativity. Most of its users are young as an outlet to express themselves by singing, dancing, and lip-syncing. It is one of the top-emerging applications nowadays with 689 million active users monthly. The application is convenient to use. You can easily edit and upload videos based on your likings. TikTok's most popular feature is its capability to integrate trending music into your videos which can be recorded up to 60-seconds. You can also share your videos to your other social media accounts such as Facebook and Instagram. This is the newest and trending way for Generation Z to interact and communicate.
Users uploaded old, popular, and even undiscovered music on TikTok. Some users create their dance steps or even music covers. So, if you are planning to make a creative video or just practice the steps from TikTok, it would be great to download TikTok music. You can also visit YouTube.com to find TikTok compilation songs.
VideoPower Yellow (will jump to videopower.me) is the best TikTok downloader. It is a multi-functional music downloader and audio recorder. It has a smart feature that automatically extracts ID3 tags of music including artist information, genre, and album. Also, it has advanced features where you can search music through its search engine.
You can try to use this TikTok music downloader's free trial version by clicking the link below.
Method 1: Copy and Paste URL to Download TikTok Music
Step 1: Copy URL to Download TikTok Music
Open your web browser and search the YouTube website and the song you want to download. Copy the URL of the music.
Step 2: Paste URL to Download TikTok Music
Navigate to the "Download" menu and click the "Video to MP3 downloader". A pop-up box will appear. Paste the URL and set the format and quality you preferred.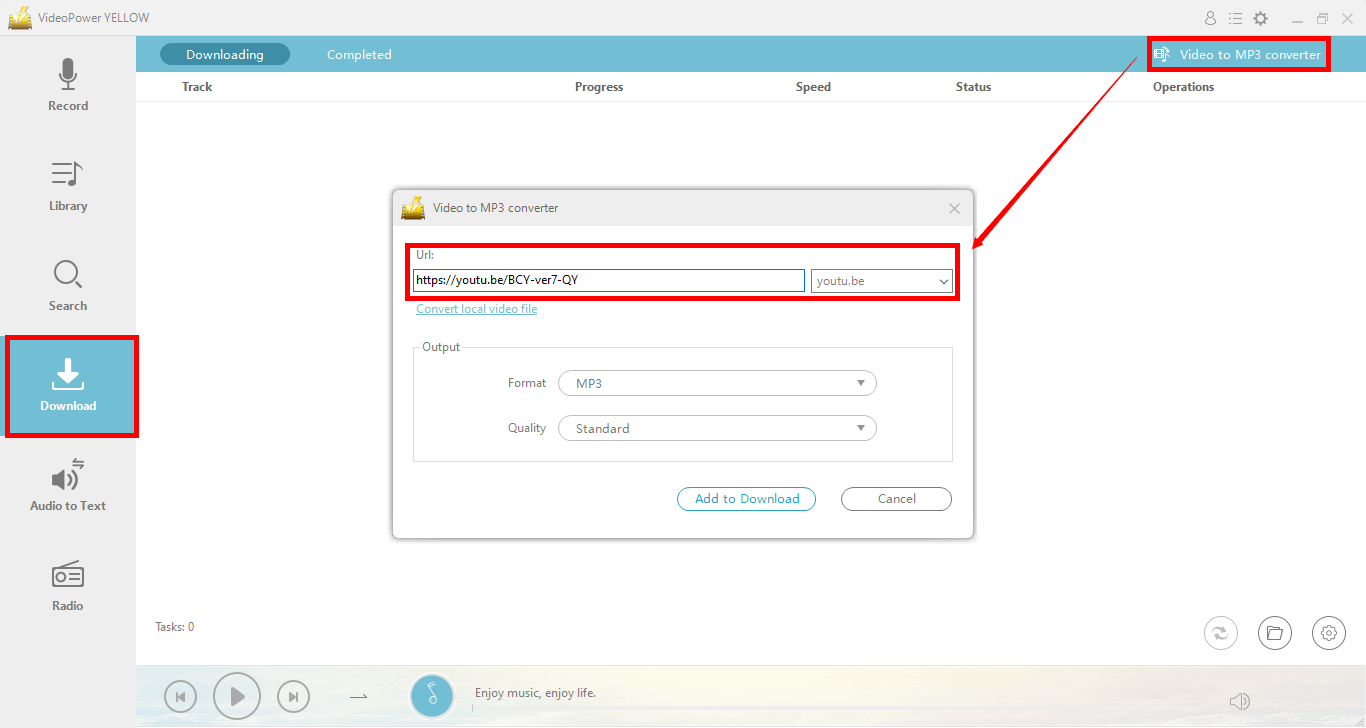 Step 3: Watch the Download of TikTok Music
The music will then be added to "Downloading". You can watch the downloading progress under the "Download" tab.

Step 4: Check the Downloaded Music
After the downloading process is complete, go to the "Completed" tab to check the downloaded song from YouTube. Right-click the video file to see more options.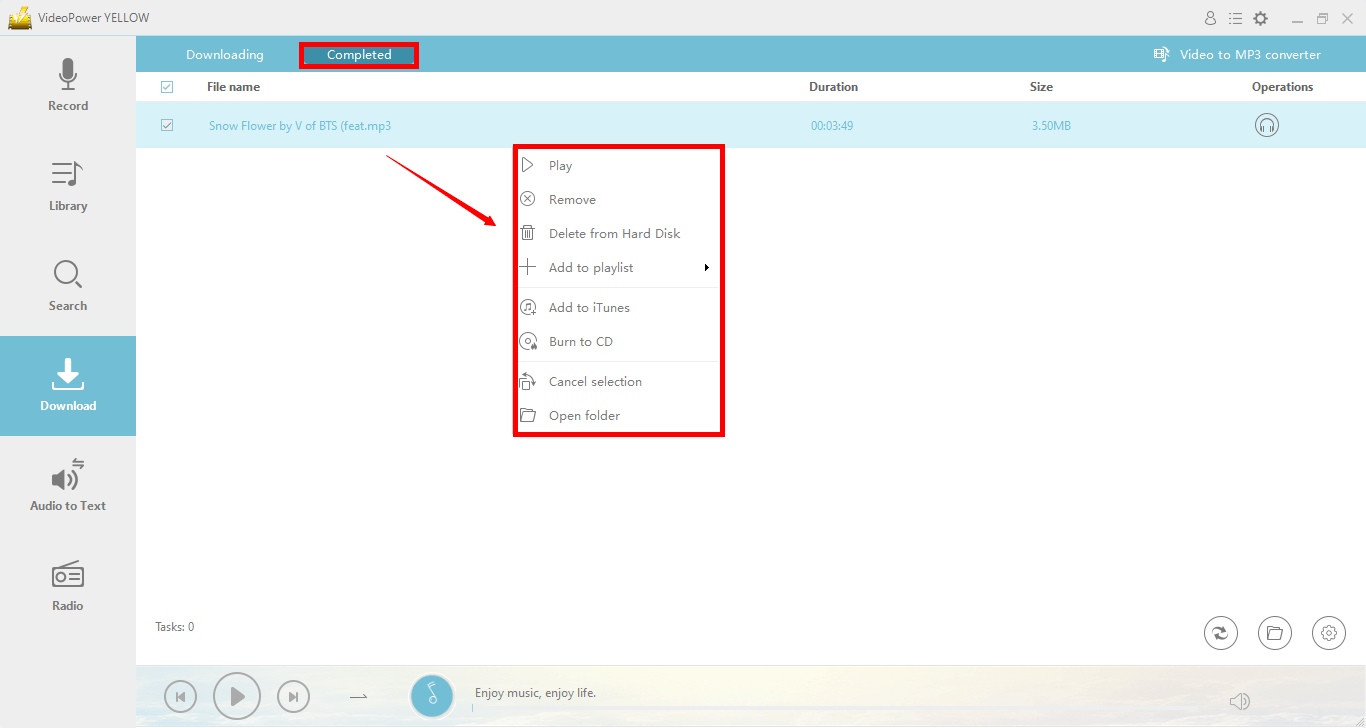 Method 2: Record Any Music from TikTok
Step 1: Choose the recording format
Get ready to play the music you want to record through your PC browser and then launch the record function by clicking the "Record" menu from the software interface. Click the "Format" to choose your preferred audio output format.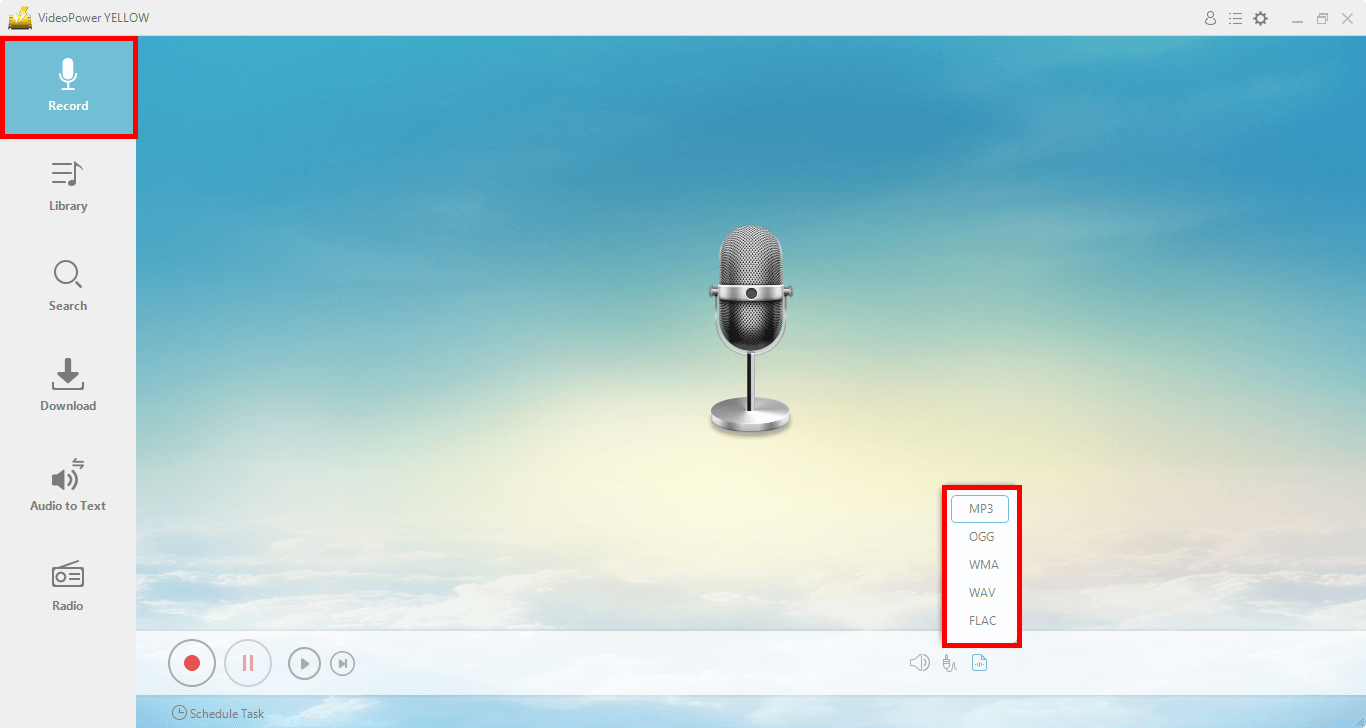 Step 2: Start Recording from TikTok
Open the TikTok website and play the music you want to record.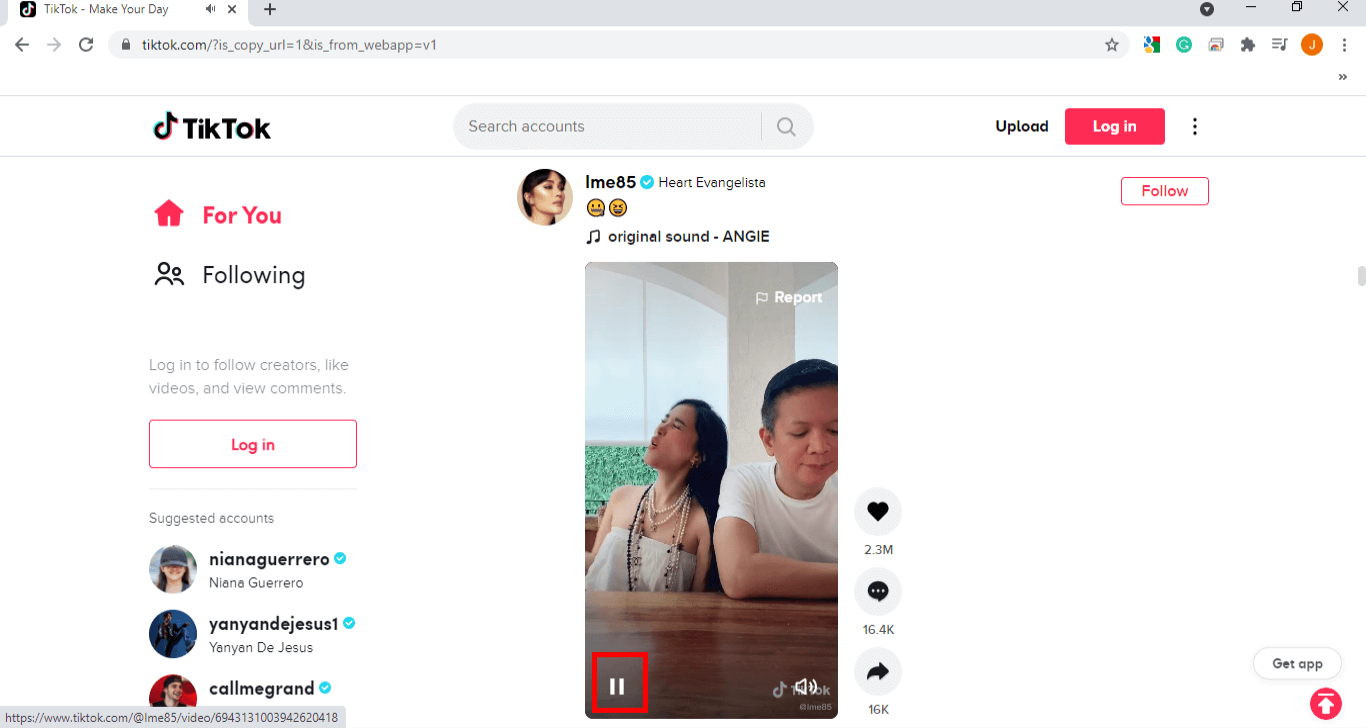 Go back to the software and click the "Record" button to start the recording.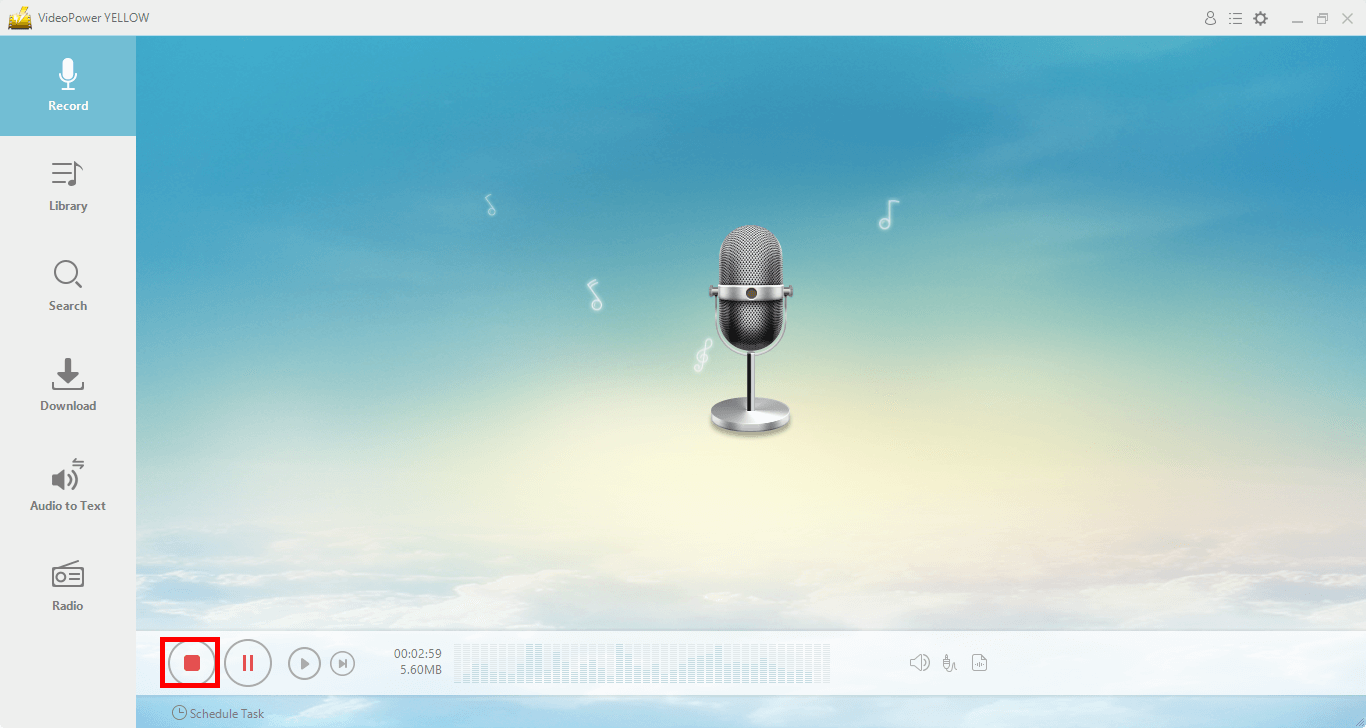 Step 4: Play the Recorded TikTok Music
Once the recording is done, the recorded file will automatically be added to your "Library". The music will automatically be detected by the software and put in its title. Right-click the audio to see more options available such as Play, Add to playlist, Edit, Convert, ID3 Tag Editor, Burn to CD, etc.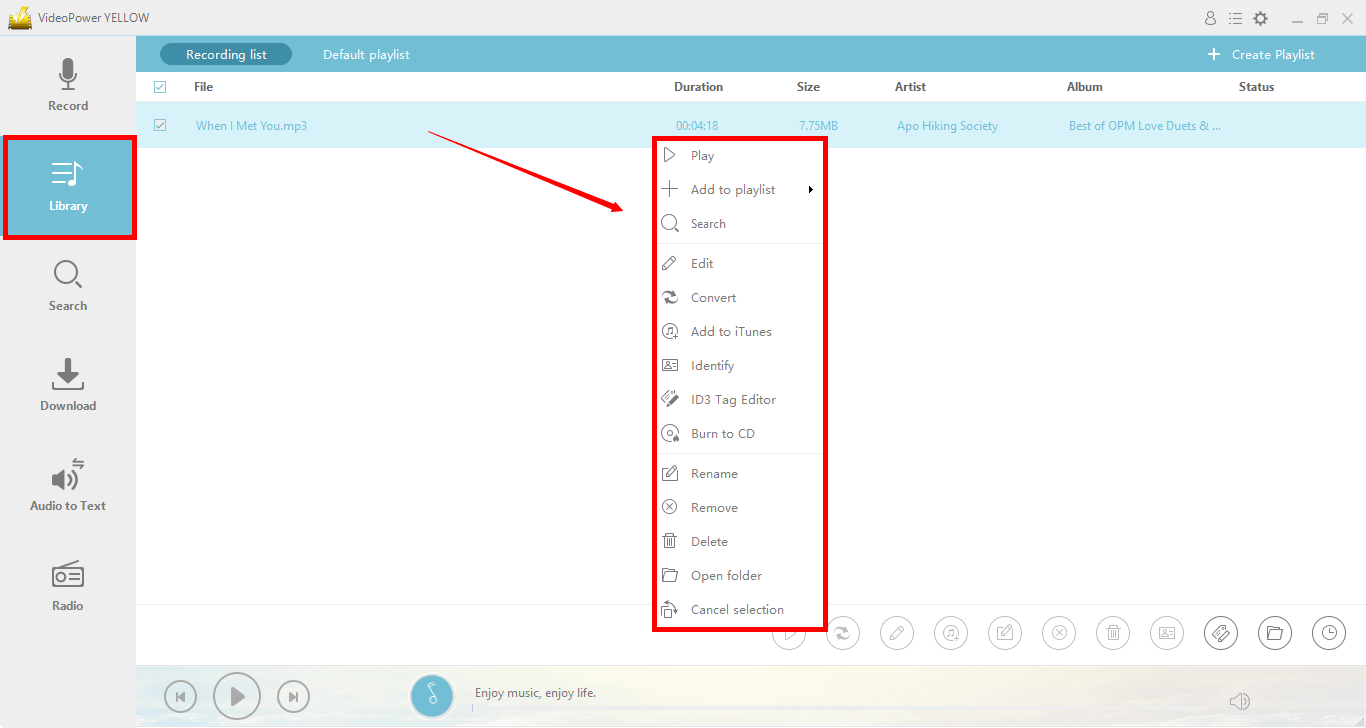 Conclusion
TikTok is very sophisticated when it comes to its media strategy that's why it is one of the most famous applications today. If you want to download TikTok music, it is possible using a third-party tool. Download now and start creating your content on TikTok!
VideoPower YELLOW (will jump to videopower.me) offers advanced features to download TikTok music. It has its own search engine so you can easily find your favorite music. Its recording feature also allows you to choose your preferred format. Also, it can download music from VK, Raaga, Beatport, and many more. Moreover, this software doesn't limit its function to downloading and recording but can also do more through its added features such as ID3 Tag Identifier, CD Burner, Editor, and Converter.