Letras.mus is a perfect place for all music lovers to keep updated on what's new, hot, and popular about Music. A big plus of this site provides both music videos and song lyrics. This is a great way to jam out with your friends or easily sing the song without the hassle of searching for the lyrics separately.
It has a variety of categories including romance, pop, gospel, rock, etc. All of this can be accessed for free however, it has no download option. For device compatibility reasons, it is more convenient to download Music Videos from Letras to MP3 with VideoPower YELLOW or ZEUS. This will help users play songs freely with different media players as MP3 is generally compatible with most devices.
Use Letras downloader's free trial version by clicking the link below.
The free version of Letras Downloader allows you to download one song at a time and record up to one minute. Upgrade to the full version to enable downloads with no limitation.
ZEUS can do what the VideoPower YELLOW can do and more with an almost similar interface.
Check out NOW! Start easier with more affordable prices!
That's when VideoPower YELLOW (will jump to videopower.me) will help you. It can download, record and convert Letras music videos to MP3. It has a smart feature that automatically captures music ID3 tags along with artist, genre, and album information. It has advanced features where you can search for music through its search engine.
Method 1: Download Letras To MP3 Using the Copy & Paste Music URL
Step 1: Highlight And Copy The URL To Download Letras To MP3
Hop on the Letras website and open the song you want to pick up. Just click to highlight the URL from the web address bar and copy it.
Step 2: Paste The Copied URL And Set It To Download Letras To MP3
Select the "download" menu then click the "video to MP3 downloader" button. You will then be notified of a new window for video in the MP3 download tool. Finally, paste the URL of your music and set the output format to "MP3".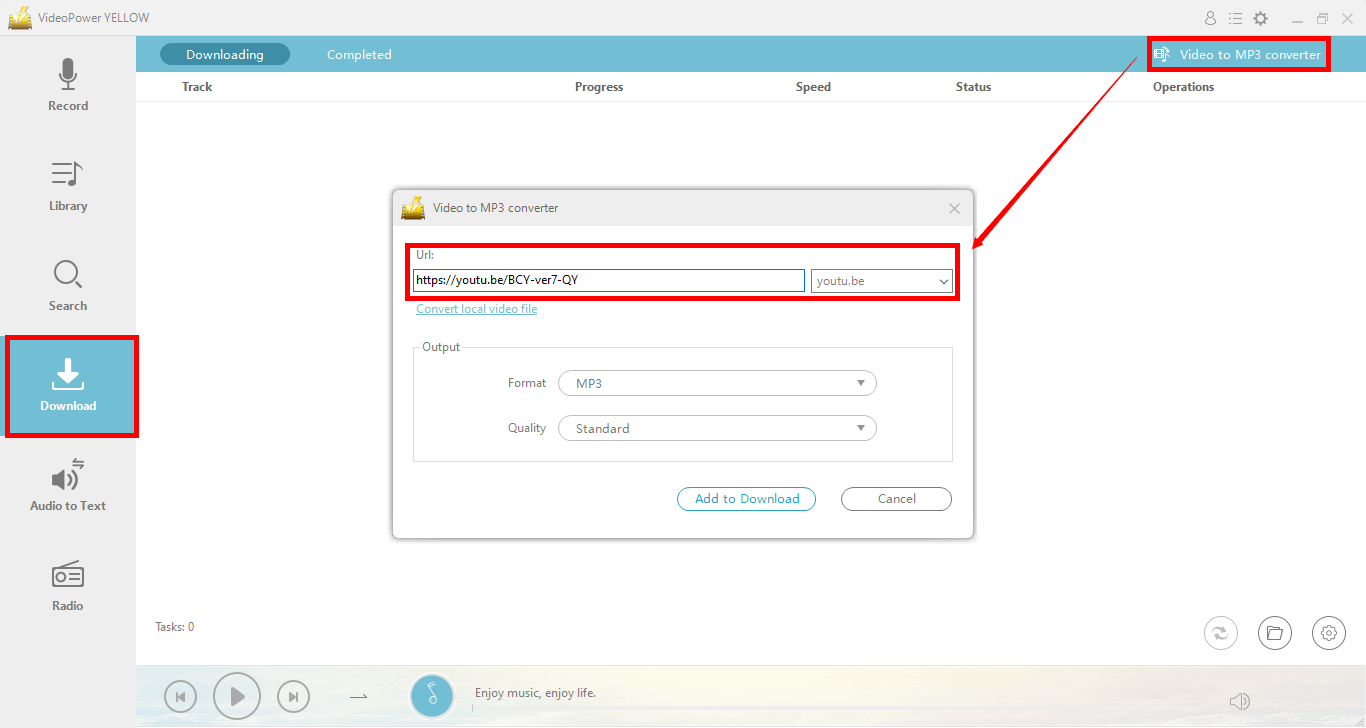 Step 3: Letras Music On Downloading Queue
All pasted music URLs will be moved directly under "downloading". By looking at it, you can track the progress of each music in the queue.

Step 4: Direct Download Of Letras To MP3 Completed
When this is done, you can check out your downloaded Letras music under the "Completed" tab. To see more options, click the video file.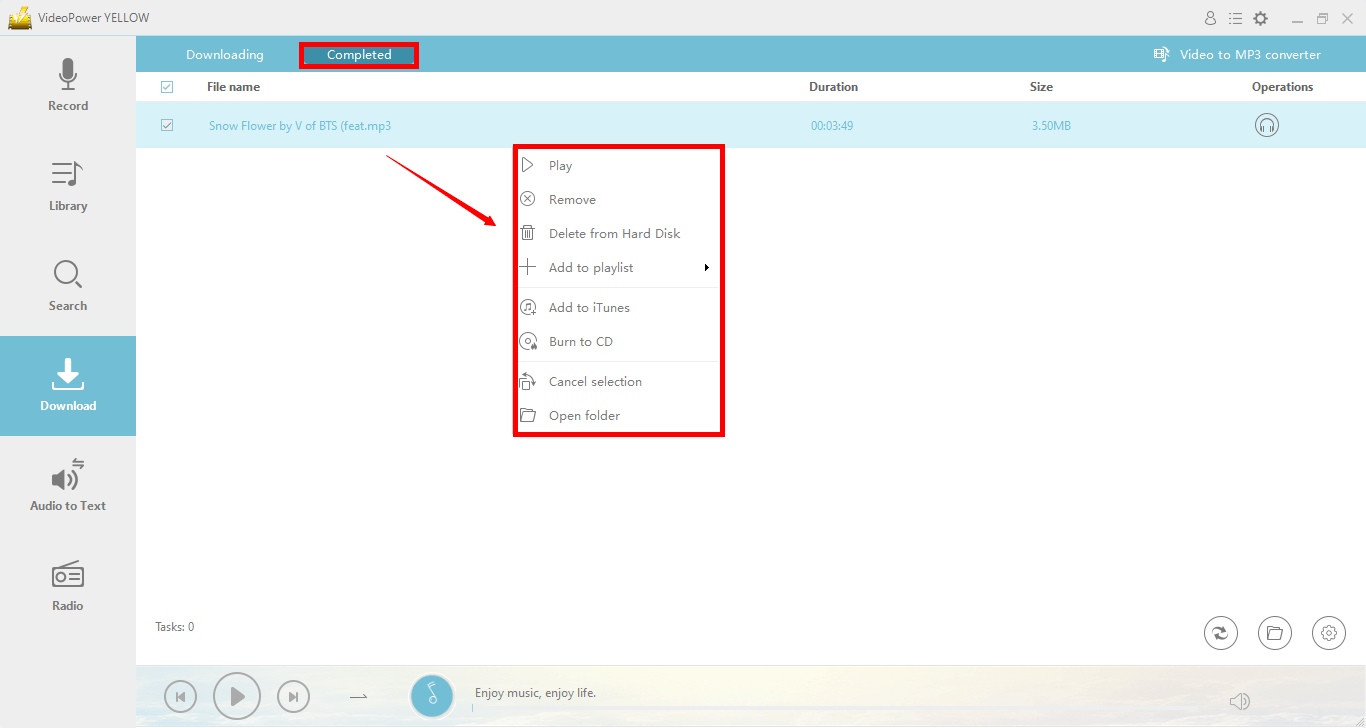 Method 2: Recording Preferred Music From Letras
Step 1: Select The Correct Recording Format
Before you start recording, make sure your recording settings are set up properly. First, you need to specify the preferred format of the output recording file. To do this, find the format icon under the software and click it. A list of available audio formats will appear after selecting your device's compatible format.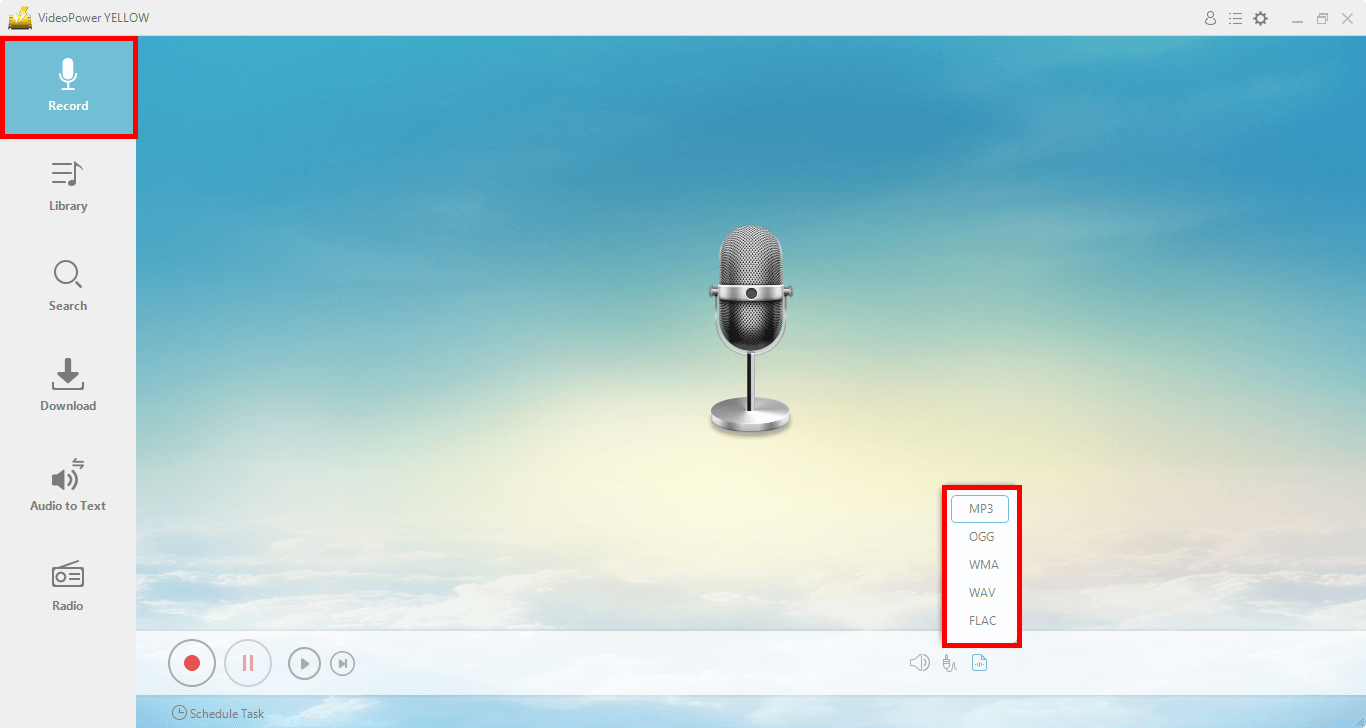 Step 2: Continue Recording The Music Of Letras
To start your recording, go to the "Record" menu and find the control panel below. Click the "Record" button and the recording will start.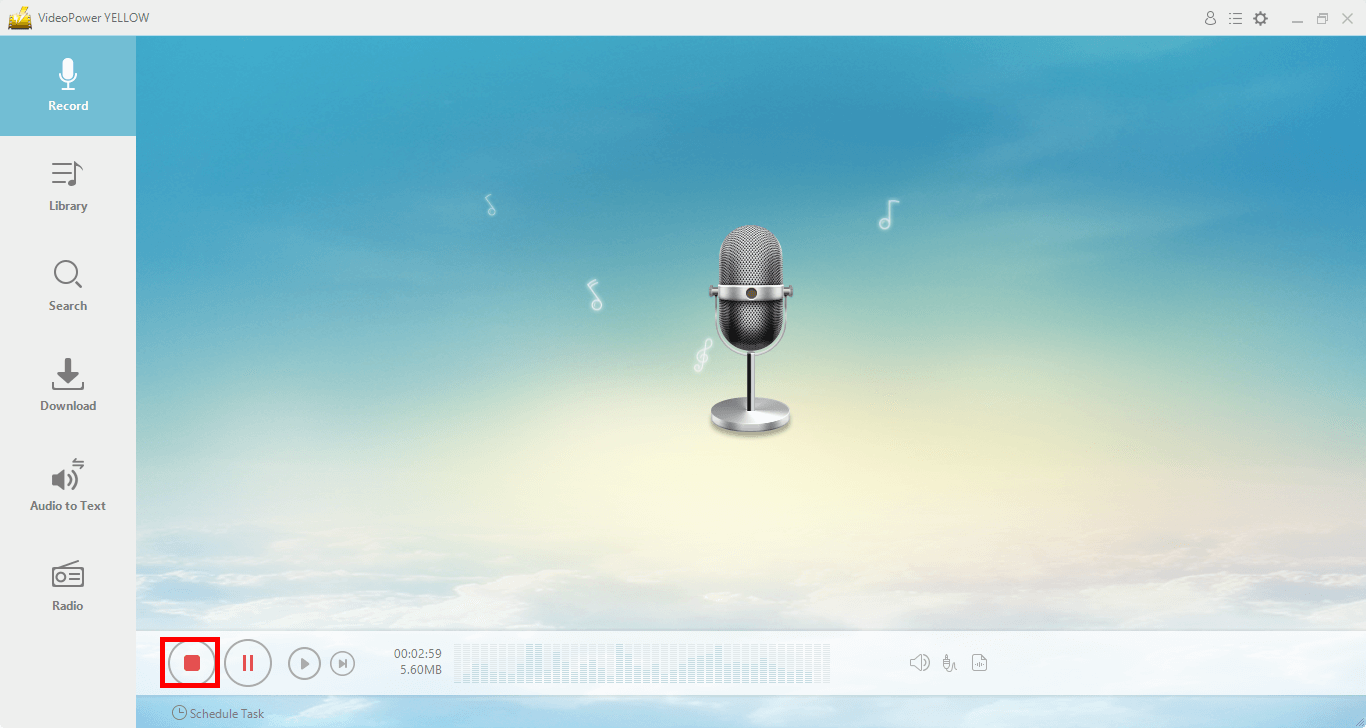 Then head to the Letras website and play the preferred music to record it. When you're done recording, just go back to the software and click the "Stop" button.

Step 3: Play The Music Of Letras Recorded
When the recording is complete, the recorded file will be saved under your "library".
The ID3 tag identifier of the software will try to identify the recorded music. If recognized, it will immediately pull all the music details from the web and add tags to the recorded file. You may notice that the file name is automatically changed to its original title. To see more options, right-click the recorded file.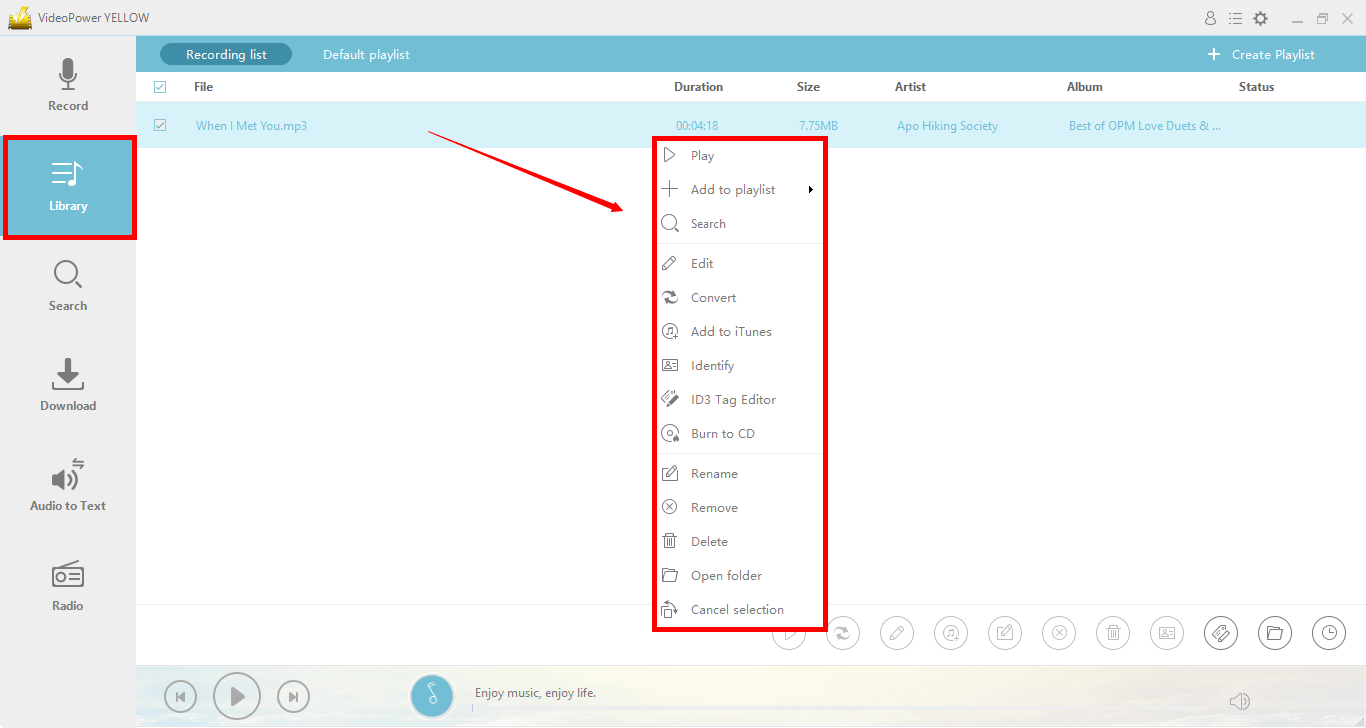 Conclusion
Letras is a highly recommended music streaming website because technically they have almost everything you are looking for. Great music library, user interface, easy browsing, just name it and they certainly have. For easy streaming and sharing on various devices, it's also great to download music videos from Letras to MP3.
VideoPower YELLOW provides a helping hand to solve all the downloads of the problems you have. It has powerful features that allow you to download songs in MP3 format from Letras. There is no need to stress about not finding your favorite music in your collection as it features a search engine that will help you find it quickly. You can also download music from Pandora, Raaga, Beatport, and other music streaming services. Moreover, software functions are not limited to the above features, but instead a number of functions are added to this software such as ID3 tag identifiers, CD recorders, editors, and converts.
ZEUS series can do everything that VideoPower YELLOW can do and more, the interface is almost the same.
Check out NOW! Start easier with more affordable prices!
convert Letras video to MP3, Letras to MP3 converter, Letras video downloader to MP3