Many music websites sprung up today. They offer different kinds of music to quench our thirst for music. Jazz, Hip-hop, Ballad, Pop, and many more types of music are very popular nowadays. Apple Music is one of the most well-known music streaming sites that are produced by Apple Inc. They offer up to 75 million songs and have a free trial for three months when you sign up. After the three-month trial edition, you will pay $9.99 per month.
This is an ad-free music site to ensure that listening to their music will satisfy your needs. It has on-demand radio shows and will let you have 100,000 songs downloadable to your device. You're not at a loss with their offer, right? Once the subscription is over and you cannot pay it, no worries because Apple Music will still let you listen to your downloaded songs that are protected by DRM or Digital Rights Management. However, to use Apple Music, you need to have an Apple ID or Apple Music Login.
Apple Music Login on iPhone is a must to be able to listen to their song. Since not all of us use an iPhone, streaming on this site is quite hard. But, you can try to use an alternative way such as recording to still listen to your favorite tracks on Apple Music Online. It also has a recording function in case you cannot download from other websites like Apple Music and Spotify. This tool is the answered prayer for all music enthusiasts who don't want to pay monthly for subscriptions.
You can try to to use VideoPower YELLOW or ZEUS as downloading tools.
Click the free trial version of VideoPower YELLOW now! With the use of its trial edition, you may be able to download one song and record up to one minute. You need to upgrade this tool for lifetime usage.
ZEUS can do what the VideoPower YELLOW can do and more with an almost similar interface.
Check out NOW! Start easier with more affordable prices!
Saving your music with the help of VideoPower YELLOW (will jump to videopower.me) is such great news for everyone. This software will let you download on different sites such as Youtube, Deezer, Gaana, and many more music sites.
Steps in Recording Apple Music
Step 1: Set the desired Format for Recording
To set the recording format for recording, just click the "record" tab of the software. Click immediately the "Format" icon so that you can choose your desired format for recording.
Step 2: Prepare Music and Begin Recording
Open the software then click the "Record" button of the software. Then, go open the Apple Music site and choose the music you want to record. Once you choose, simply click the "Play" button of the music. It will be instantly recorded by the software.
After you record your song from Apple Music, return to the software and click the "Stop" button to end the recording.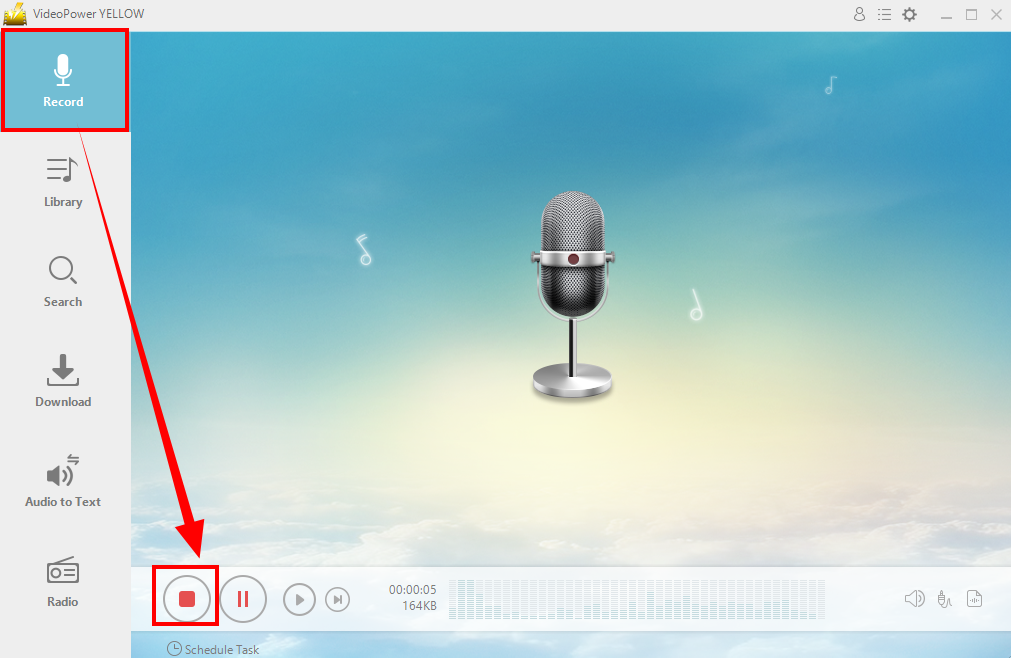 Step 3: Play the Recorded Music
The music will attempt to extract the music's information and rename it to its original track including the artist, title, and even the name of its album. You may right-click the file to see the options available. You can also double-click the recorded file to listen to it.
Conclusion
Though there are advantages and disadvantages to streaming to Apple Music, the advantages appear to outweigh the disadvantages. The songs they offer are attractive enough to subscribe to their plan. You may take your experience to the next level by listening to this site. You may feel contentment, unlike any other music site.
Also, with the help of a tool just like VideoPower YELLOW recording all the tracks in Apple Music will be possible. No need for you to do the Apple Music Login to avoid paying every month. This tool is such a great help. You can lessen your bills since you will not pay for your favorite tracks every month. In just one tool, downloading and recording is feasible
ZEUS series can do everything that VideoPower YELLOW can do and more, the interface is almost the same.
Check out NOW! Start easier with more affordable prices!