Deezer is a music streaming service that is available all around the world. In 2006, It was founded by Daniel Marhely and Jonathan Benassaya in Paris, Ile-de-France. With over 73 million tracks and counting, you can listen to your favorite music and search for your favorite artists easily. One of the best features of this site is that you can get even the oldest song up to the latest one, not only that, you can also see the lyrics of the song so you don't need to worry whether your lyrics are correct or wrong while singing. You can also message them for any recommendations for their company to be more prosperous.
Regardless of all its good features, there is also an abominable thing about this, which is you need to upgrade your platform to a premium one so that you can stream and download it offline. They offer different subscription plans for you to choose from. To avail of their premium plan is the only way for you to download your music and save it to your devices such as your computer, laptop, or even your android phones. In order to download from Deezer to MP3, you can also try these tools which are VideoPower YELLOW or ZEUS.
VideoPower YELLOW's free trial edition can be downloaded by clicking the link below.
With the free edition, you can record up to 1 minute. Upgrade to the full version to record unlimited Deezer music at the same time.
ZEUS can do what the VideoPower YELLOW can do and more with an almost similar interface.
Check out NOW! Start easier with more affordable prices!
Luckily, a super friendly tool which is VideoPower YELLOW (will jump to videopower.me) will lend its hand to you when you want to download music from Deezer to MP3. On this page, you will know the alternative way on how to download music from Deezer to MP3, and how to transfer music from Deezer to mp3 player android. This software is a multifunctional music downloader and a sound recorder that offers a lifetime subscription. It features advanced functionality that allows it to automatically extract ID3 labels from music, such as title, genres, album, artist, and so on.
Steps for Recording to Download Music from Deezer to MP3
Step 1: Selec the Format of Your Deezer Music You want to Apply
Before you start the recording, set first the recording output format to MP3. You can do this by going to the lower right part of the screen and clicking the "Format" icon. Then select the "MP3" format from the dropdown option list.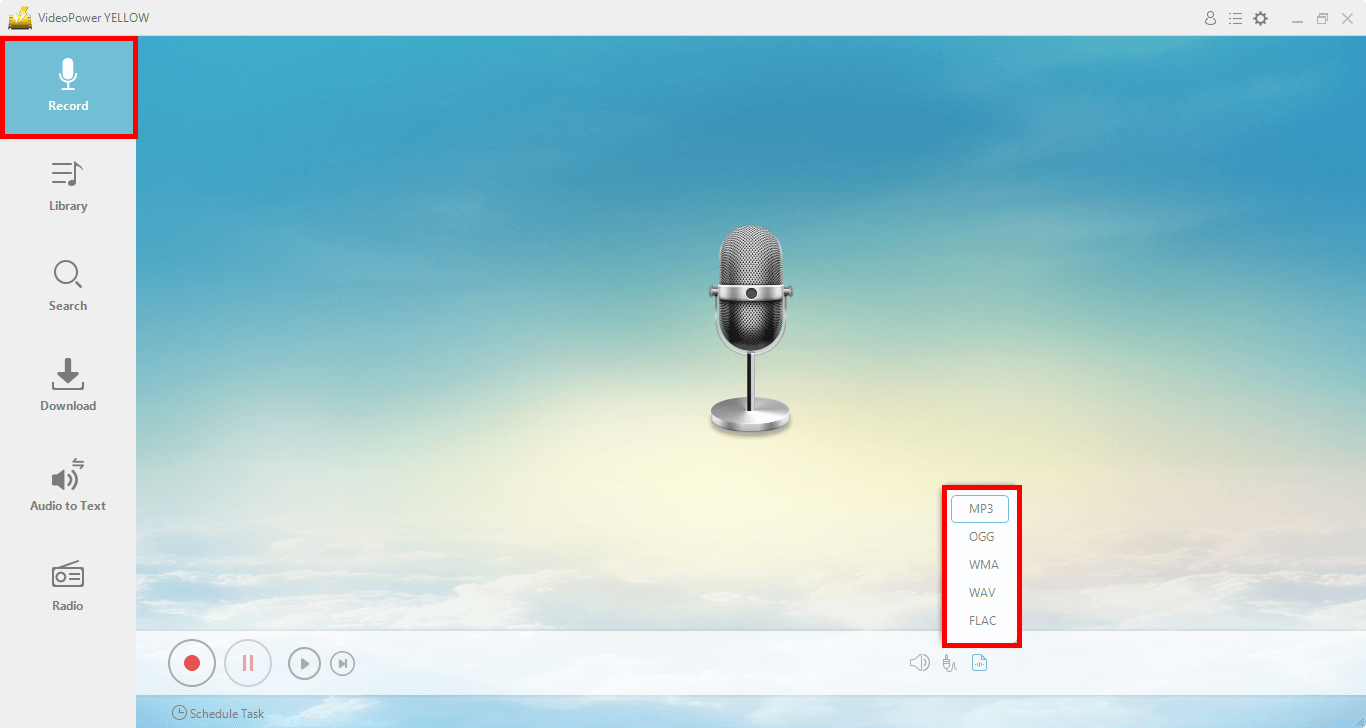 Step 2: Initiate Recording to Get Music from Deezer to Mp3
Go over to the Deezer website for you to search for your desired music to be recorded. Using its search engine, look for your music and have it prepared for the recording. Navigate to the software and tap the "Record" button to start recording. Go directly to Deezer website and play the music to have it recorded.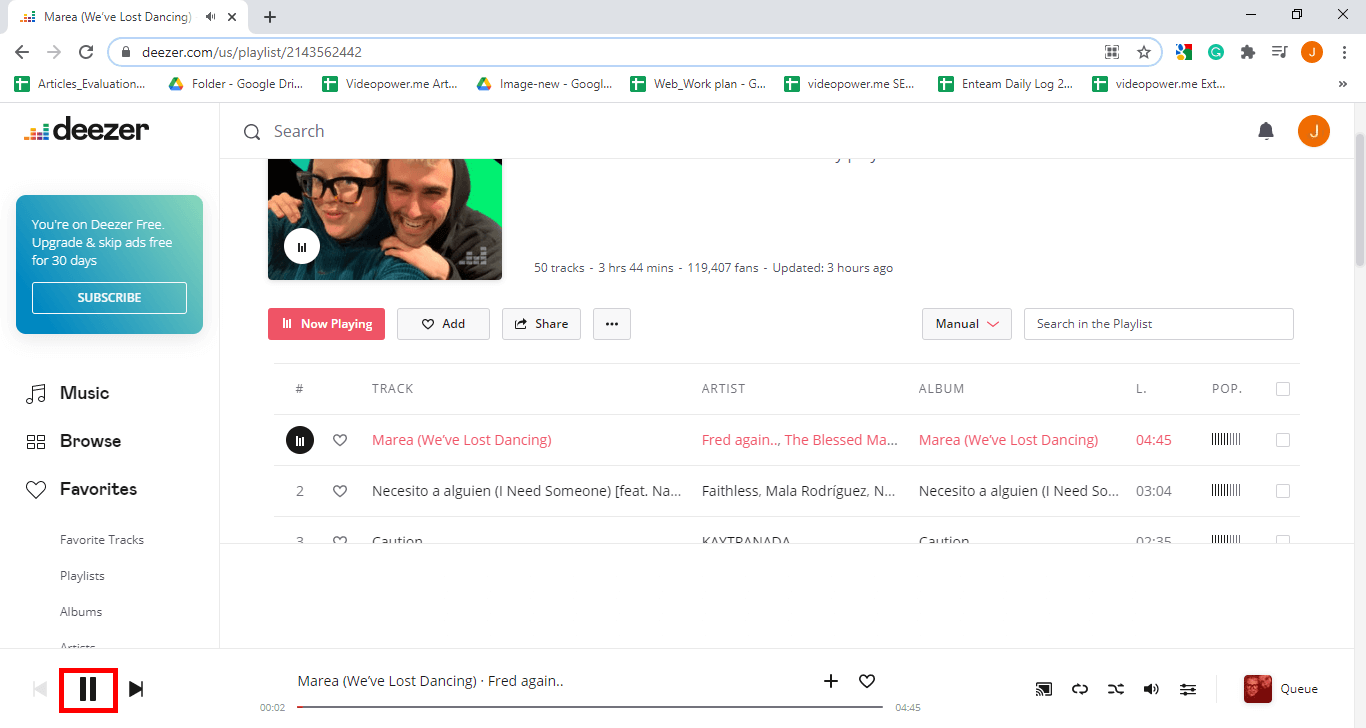 Click the "Pause" button if needed to halt the recording or click "Stop" to end the recording.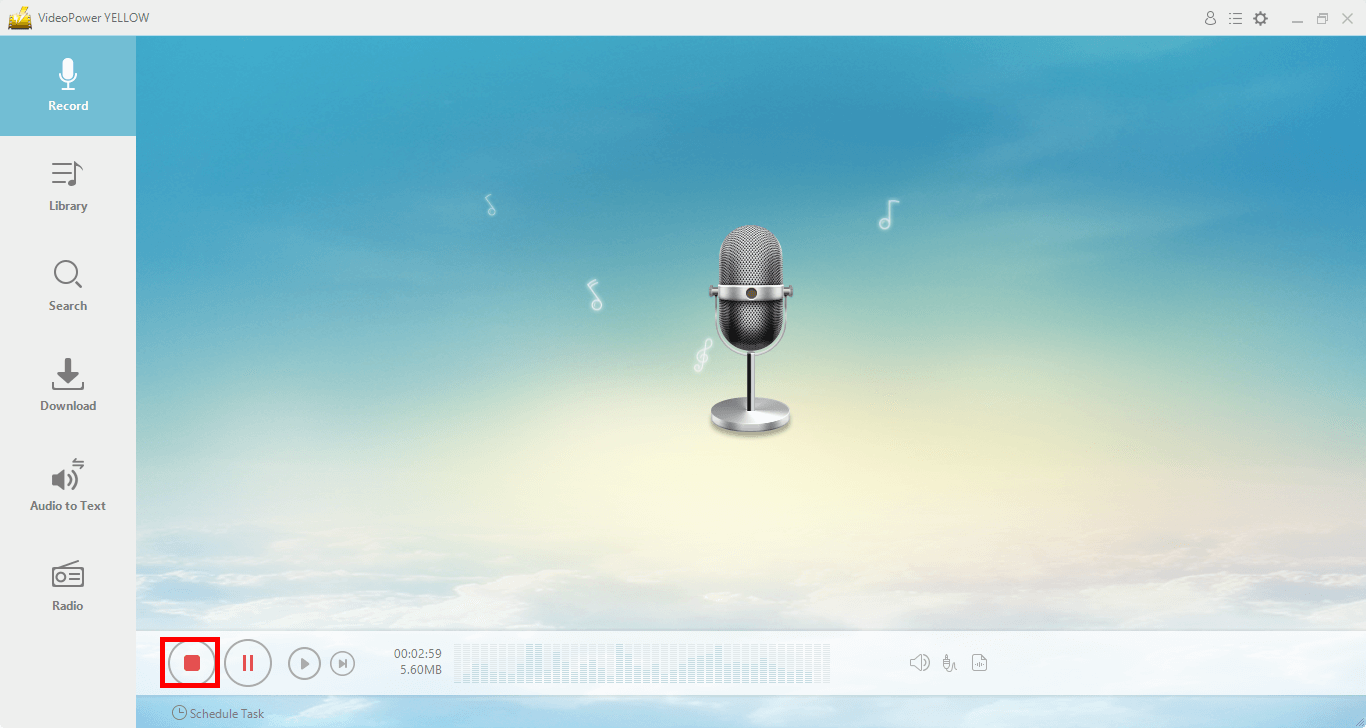 Step 3: Check your recorded Deezer music
If the recording is complete, the file will be immediately listed in your "library." The software will automatically detect music and extract relevant information about it. The name of the saved file will be changed to the original title after the recorded music has been identified. You can access additional options by right-clicking on the audio file, such as play, add to playlist, edit, convert, ID3 tag editor, burn to CD, etc.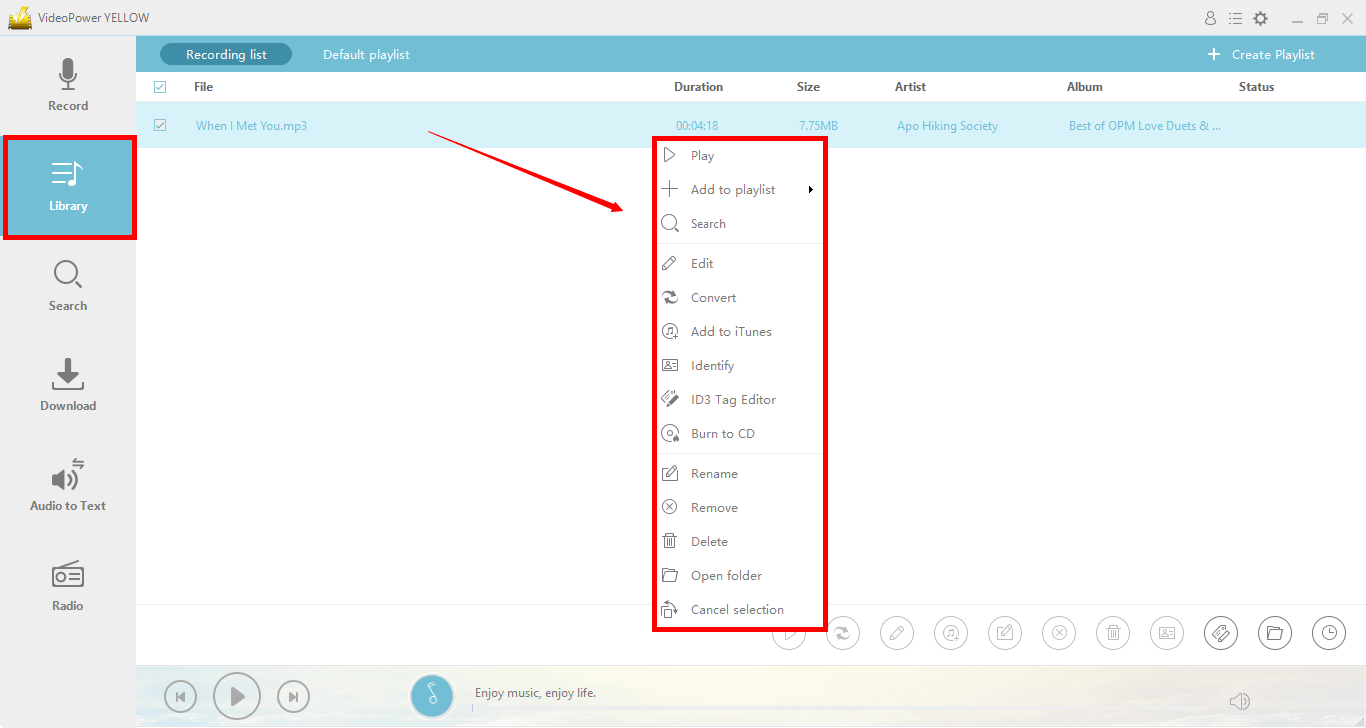 Conclusion
Deezer produces high-fidelity audio using a unique codec format, which attracts streamers and keeps them coming back. However, this has several drawbacks, such as incompatibility with specific devices and a bigger file size. As a result, changing it to a generally compatible format like MP3 would be quite beneficial. That is why there is a tool that will aid you to download Deezer Tracks to mp3.
If ever you need to download from Deezer to MP3, VideoPower YELLOW will gladly assist you. It has the best feature for converting Deezer songs to MP3 format. You can use the search engine to find your favorite music quickly and easily. You may use their download capabilities to download from most music streaming services, including Pandora, Beatport, and others, in addition to Deezer. Additionally, it has other functions such as ID3 tag identifiers, CD burners, editors, and converters that allow you to accomplish more tasks.
ZEUS series can do everything that VideoPower YELLOW can do and more, the interface is almost the same.
Check out NOW! Start easier with more affordable prices!