It's fantastic to be able to listen to your favorite music without interruptions, especially when it's ad-free. Spotify is a streaming site for those who love listening to music. You can make playlists of your favorite songs or build radio stations based on your favorite music to find new music to listen to. If you don't want to, you don't have to pay for subscriptions. This site is also applicable with a wide number of devices, which is an advantage. If you listen to music most often at home, you can use it on your Windows or Apple desktop computer.
However, in order for the site to gain extra income, you need to pay for additional services such as better sound quality, and the ability to listen to select songs without an Internet connection.
Since the site will allow you to save their music using the Spotify application, you will not be able to take them with you or transfer them to another device. That's why you will be needing the help of a third-party tool to stream your favorite music on Spotify. Following the simple steps using this Spotify downloader, you will grab the music that you like. You can try to use VideoPower YELLOW or ZEUS as downloading tools.
Download this software by clicking the button below.
Use the free trial edition of Spotify downloader for you to download one song, and record any Spotify music for up to one minute. Lift its limitation to download continuously.
ZEUS can do what the VideoPower YELLOW can do and more with an almost similar interface.
Check out NOW! Start easier with more affordable prices!
VideoPower YELLOW (will jump to videopower.me) is a superpower tool when it comes to saving music from Spotify. With the use of this tool, you can easily know how to download music on Spotify. You may also learn how to download music on Spotify offline and how to download music on Spotify for free. The recording function of this tool will be your alternative way of listening to your music offline. You will have assurance that you will get high-quality music without subscribing to the premium plan on Spotify.
4 Simple Steps for Recording
Step 1: Prepare Music from Spotify
Launch to Spotify website then choose any song you want to be recorded. Prepare the music for recording.
Step 2: Choose the Recording Format to Use
Then open the software and go to the "Record" menu screen. Click the "Format" button then choose any recording format you like to use for recording.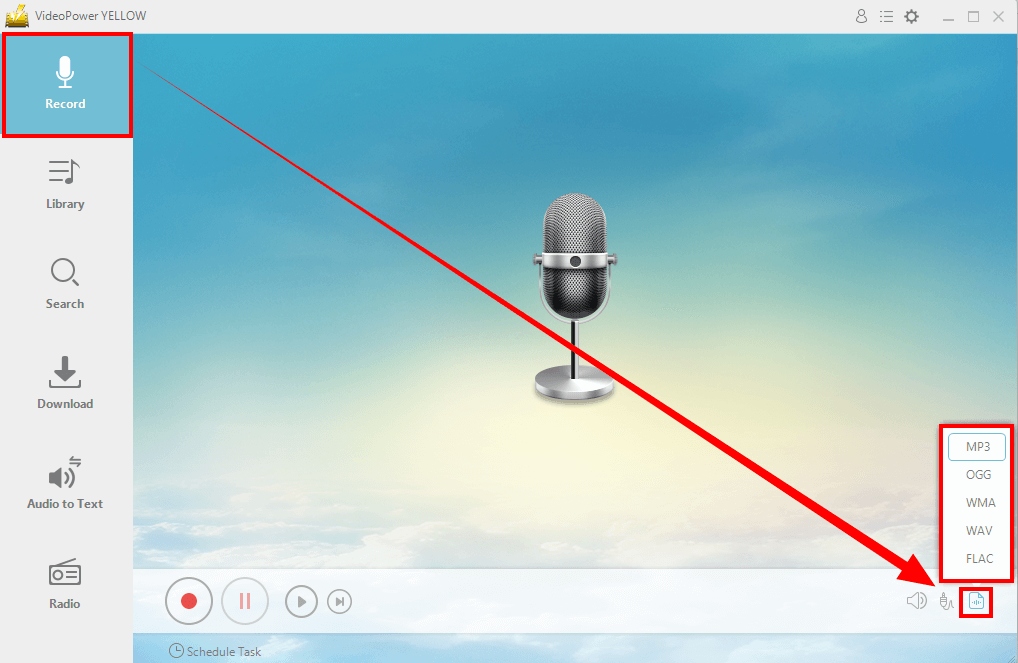 Step 3: Click the Play Button to Start Recording
To begin with your recording, just click the "Record" button. Then head back to the Spotify music you prepare then hit the "Play" button of the music.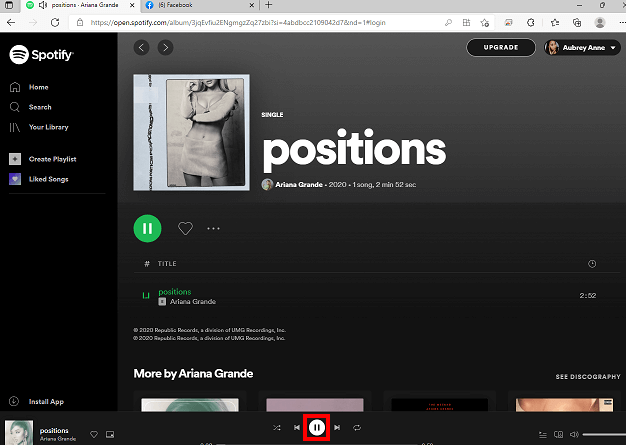 Once the music is over, simply return to the software to stop the recording by clicking the "Stop" button in the software.
Step 4: Finished Recording Spotify Music
After clicking the "Stop" button, the software will then try to extract music information then once identified, it will rename the music based on its original track including the artists, album, title, and even the album.
Conclusion
Spotify is a must-visit site especially for those who really love music. It is a good site for everybody since it offers updated songs and has millions of tracks available. But, if you don't want subscriptions, better do the alternative way for it to still enjoy your music for offline playback.
Since you already know how to download music on Spotify using the alternative way outlined above, you can utilize VideoPower YELLOW on a regular basis to save music from other music streaming services as well. This tool will undoubtedly assist you in listening to your music whenever and wherever you need it.
ZEUS series can do everything that VideoPower YELLOW can do and more, the interface is almost the same.
Check out NOW! Start easier with more affordable prices!