LibriVox is a non-profit website containing audiobooks. It starts recording books in the domain and allows users to access them for free. Recorded domain texts are converted to public domain audiobooks available for public downloads.
The site allows users to download audiobooks for free. However, there are many difficulties experienced by most users such as the inability to find downloaded file location and sync books that are only supported on Android devices. To resolve these issues, a quick solution is to record from LibriVox and save Audiobooks locally with VideoPower YELLOW or ZEUS.
Get your LibriVox recorder's free trial now!
With the LibriVox recorder's limited edition, you can record with 1-minute limitation.
Upgrade to the full version to record LibriVox tracks with no limitations.
ZEUS can do what the VideoPower YELLOW can do and more with an almost similar interface.
Check out NOW! Start easier with more affordable prices!
This is the time that VideoPower YELLOW (will jump to videopower.me) can save you from anxiety. The subscription is for lifetime use and includes multifunctional music downloader and recorder features. This includes a smart feature that can automatically pull ID3 tags from music, including album, artist, etc. information. In addition, it also has advanced functions where you can search music through the search engine.
Basic Steps On How To Record From LibriVox
Step 1: Select Output Format To Record From LibriVox
Run VideoPower YELLOW software and set the appropriate output recording format. Just click the "Format" button to select an audio format.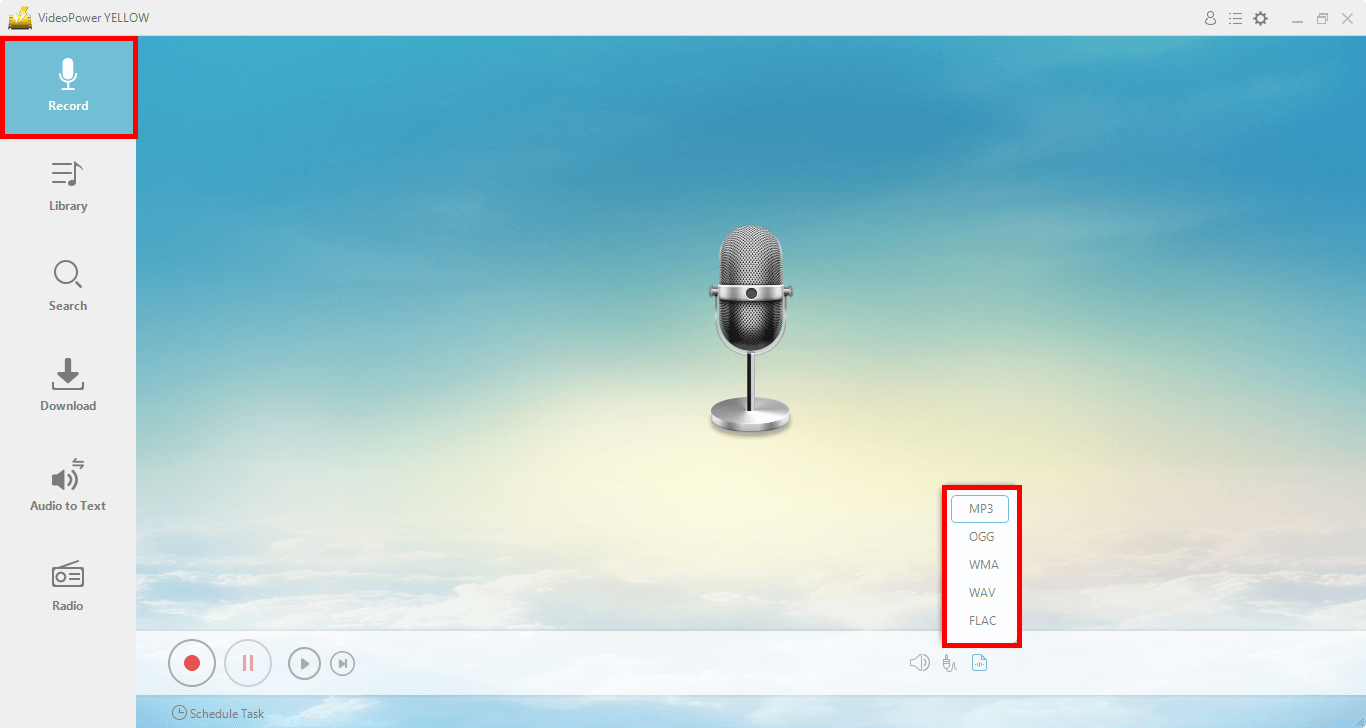 Step 2: Start The Process To Record From LibriVox
For LibriVox recording, simply click the "Record" menu from the main software interface. In the bottom part of the software, you will see the control panel. Click the "Record" button to start recording. Return to your music and click the "Play" button. the recording will begin.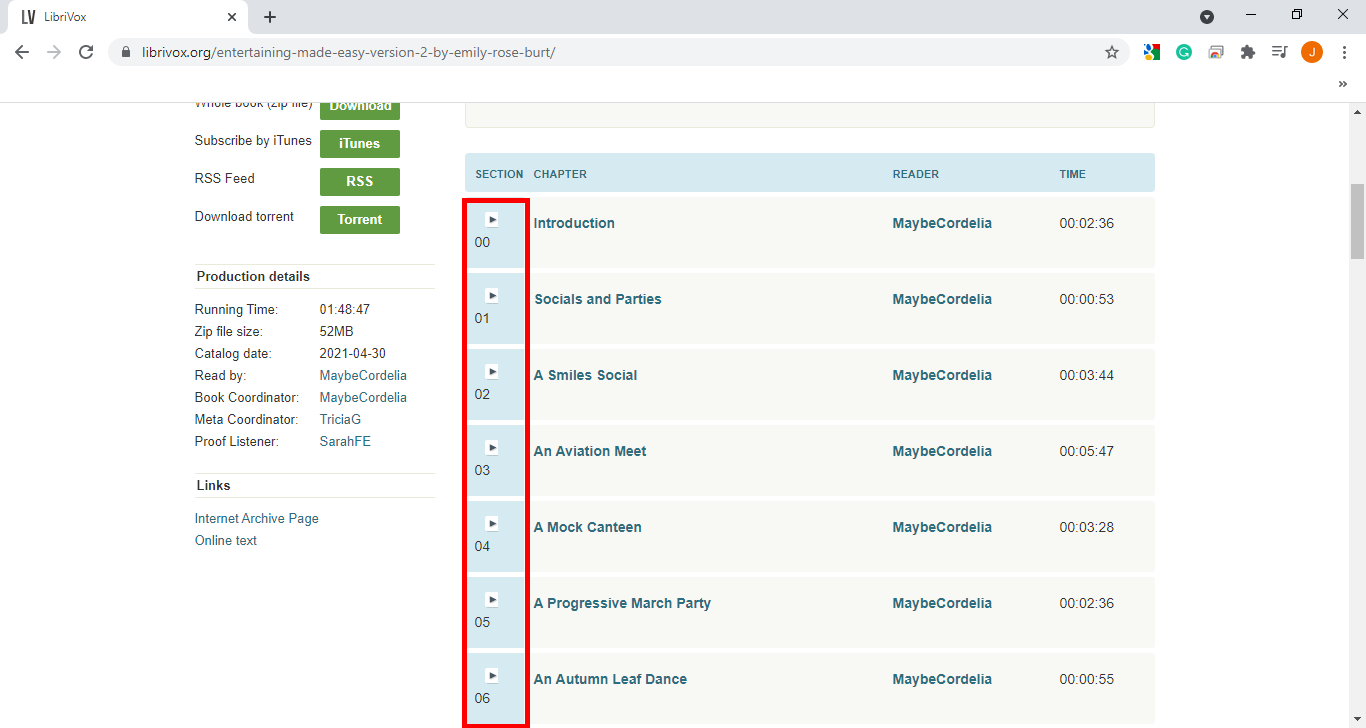 Then open your music to Librivox and play it. The software will record music playing. When done, you can return to the software control panel and click the "Stop" button.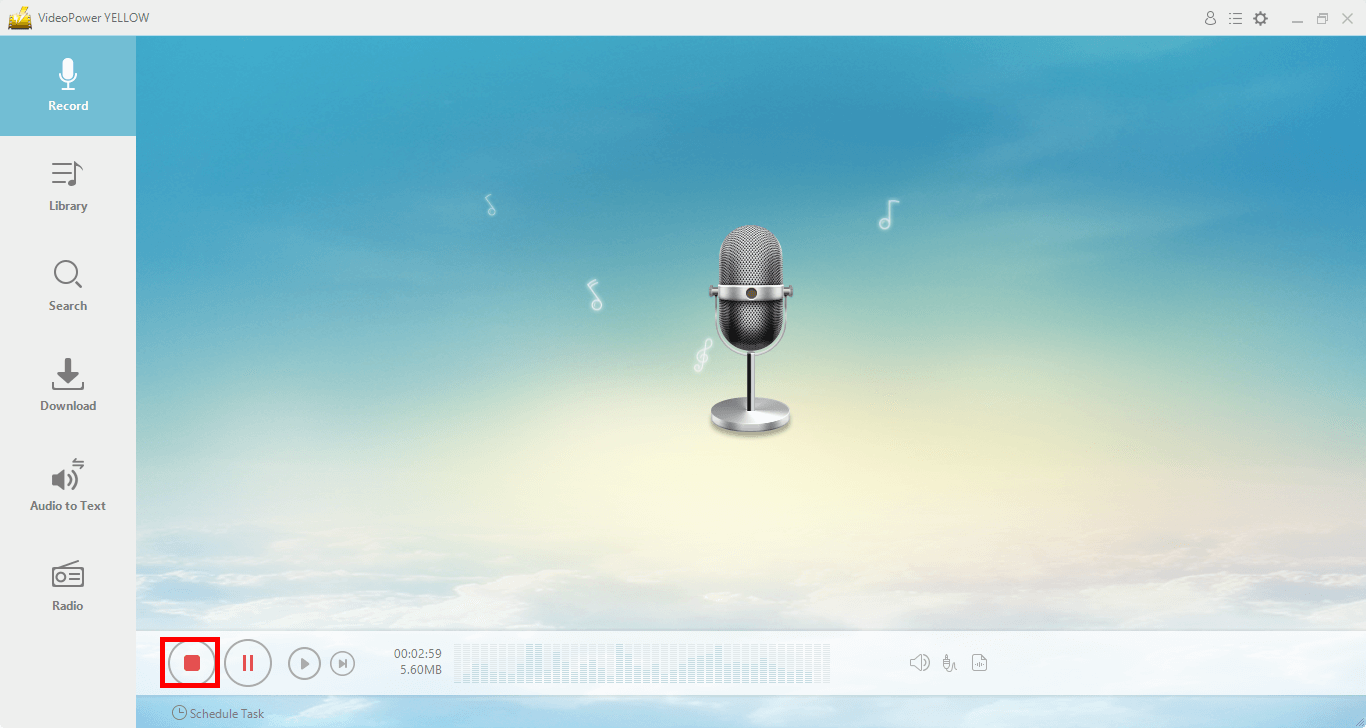 Step 3: Preview The Music Recorded From Librivox
If you finish your recording, it will be saved under your "Library". The software will recognize your recorded music and automatically save it through the original music title. Just click to show more options.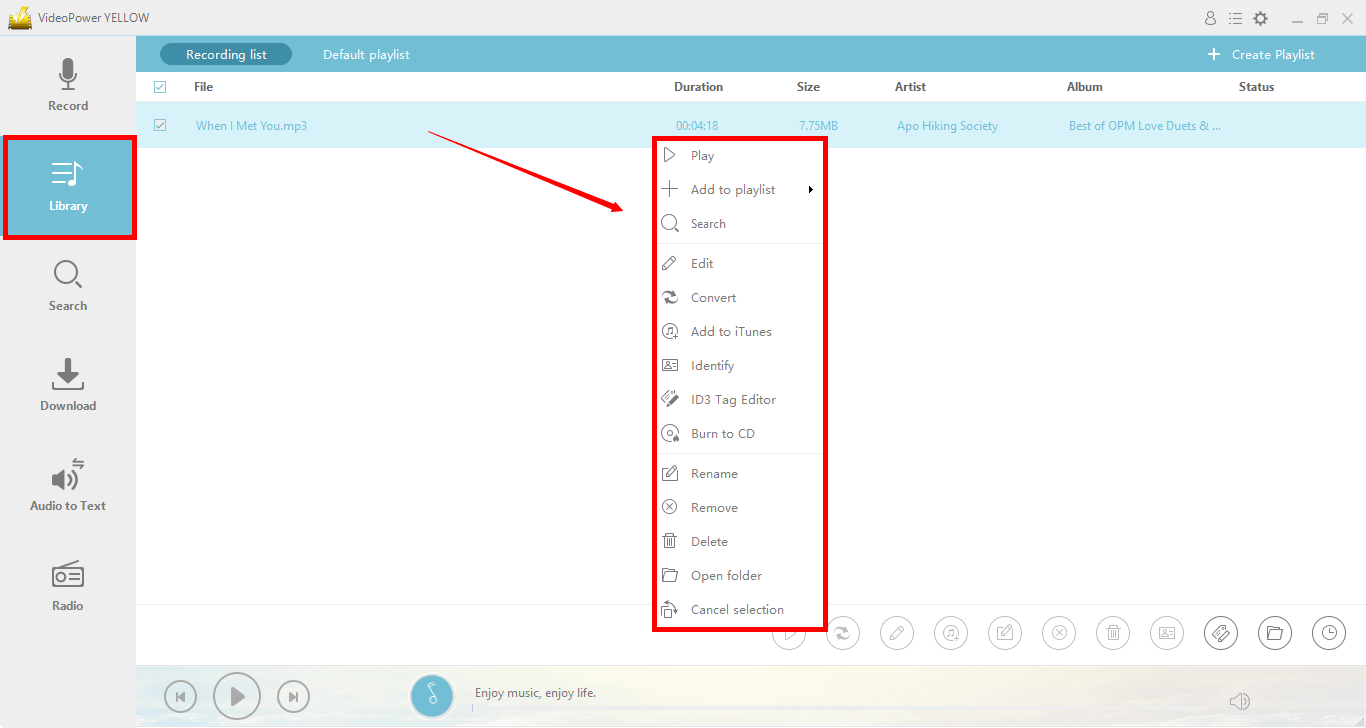 Conclusion
LibriVox is a perfect destination to find free audiobooks to listen to and download. For instances like slow internet, you can't download and listen to audio from LibriVox. Another option is to record from LibriVox locally.
For an easier way to record songs from LibriVox, VideoPower YELLOW is a great tool to use. It provides advanced functionality for recording music from LibriVox. If you have specific music that you want to stream, you can use its search box tool directly. You can also download audiobooks from YouTube or music from Raaga, Beatport, and other sites. In addition to that, software functions can do more than the above mentioned functions such as CD burning, music editing, and converting.
ZEUS series can do everything that VideoPower YELLOW can do and more, the interface is almost the same.
Check out NOW! Start easier with more affordable prices!
record LibriVox, record from LibriVox freeware, how to record LibriVox songs, how to record music from LibriVox to computer