Because of modernity, it's now easier to listen to news through the internet than to use a radio box where you have to find a signal to make it work. Radio.com is an online radio website that provides Music, News, Sports, and even Podcasts. What's even more impressive about this site is that it features all the stations through the city, music stations, sports, comedy, and even collaborates with CNN and Fox News. In addition, it provides a wide selection of Music categories including Pop, Rock, Live Performance, Hip-Hop, etc.
A radio website goes beyond what a radio box can do. Features and services do well making the website a must visit. It's also great to record from radio for music and podcast with VideoPower YELLOW or ZEUS offline playback.
Better grab Radio.com music now using the free trial version below!
With the free version of the radio recorder, you can record up to 1 minute.
For unlimited and simultaneous broadcast music recording, upgrade to the full version.
ZEUS can do what the VideoPower YELLOW can do and more with an almost similar interface.
Check out NOW! Start easier with more affordable prices!
To make radio recording possible, the right tools like VideoPower YELLOW (will jump to videopower.me) are useful. It offers a flexible music recording tool with function ID3 tags that automatically retrieve music details and save the recorded file name through the original title track.
Steps On How To Record From Radio
Step 1: Set The Appropriate Output Format To Be Recorded From Radio
First, also open and run the recorder after searching the "Format" button below. Click the said button to see all available audio formats. Select the file format accordingly and then proceed to the recording procedure.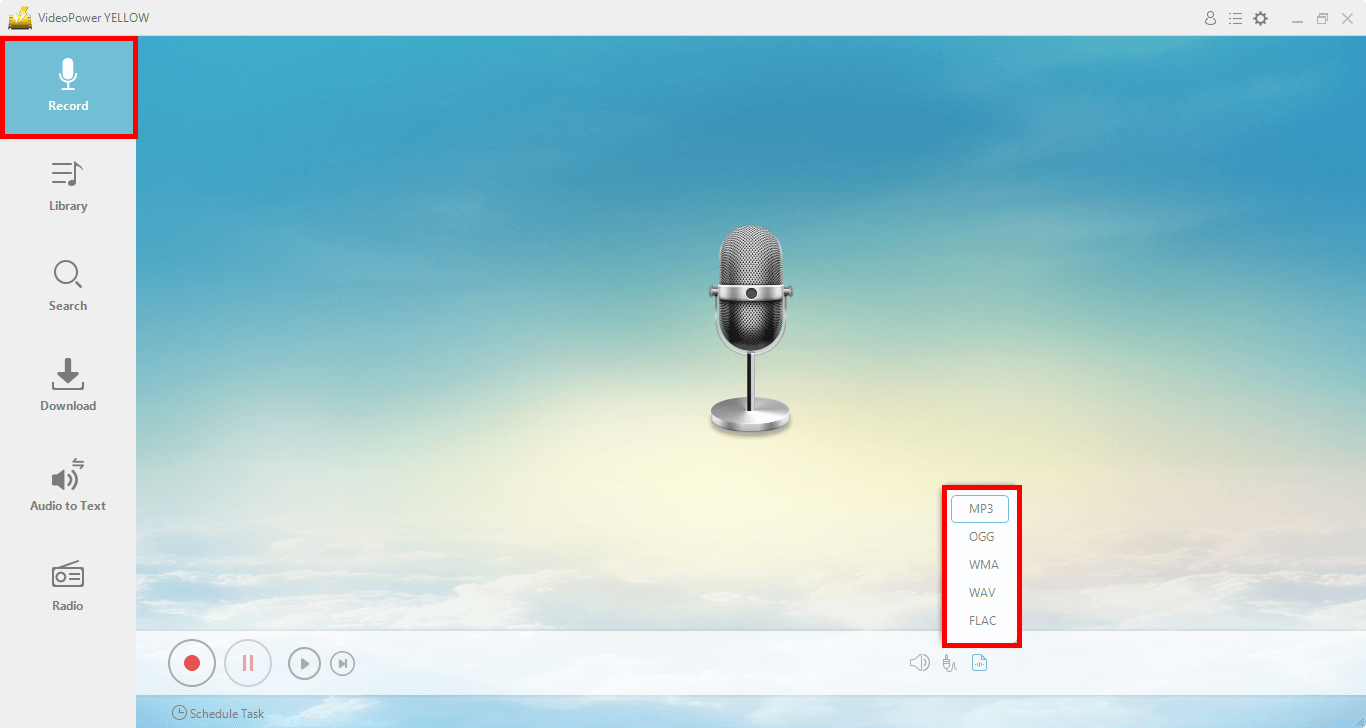 Step 2: Start Recording Music From Radio
To process the recording, go to the "Record" menu and then click the "Record" button located under the software interface.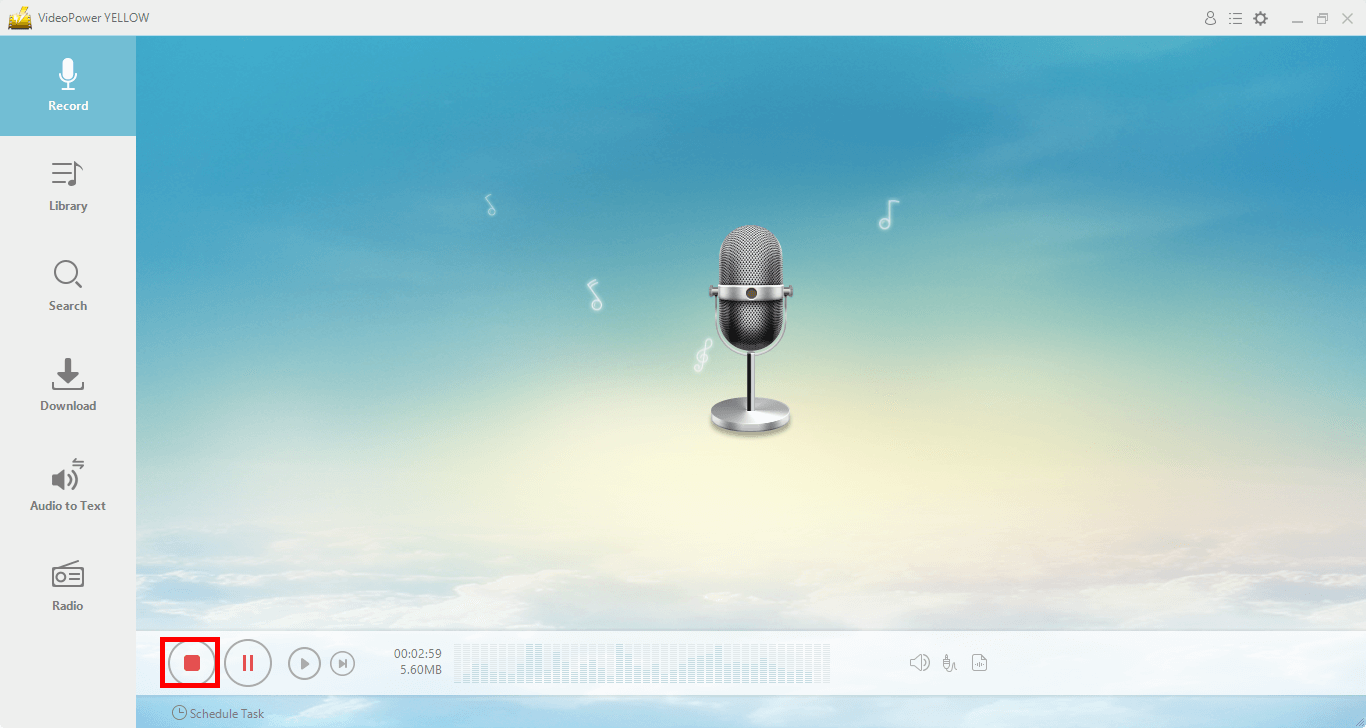 Then open your web browser and play Radio.com music. Music play is recorded by software. When the recording is complete, simply return to the software and click "Stop" to finish the recording.
Step 3: Review Recorded Music From Radio
After the recording is complete, the recorded files will be automatically added to your "library". The ID3 tag identifier will try to identify the recorded music. If recognized, music tags will be added to your recorded music. You will also notice that the recorded file name will automatically be changed to the original music title. Right-click audio to see more available options, such as play, add to playlist, edit, convert, ID3 tag editor, burn to CD, etc.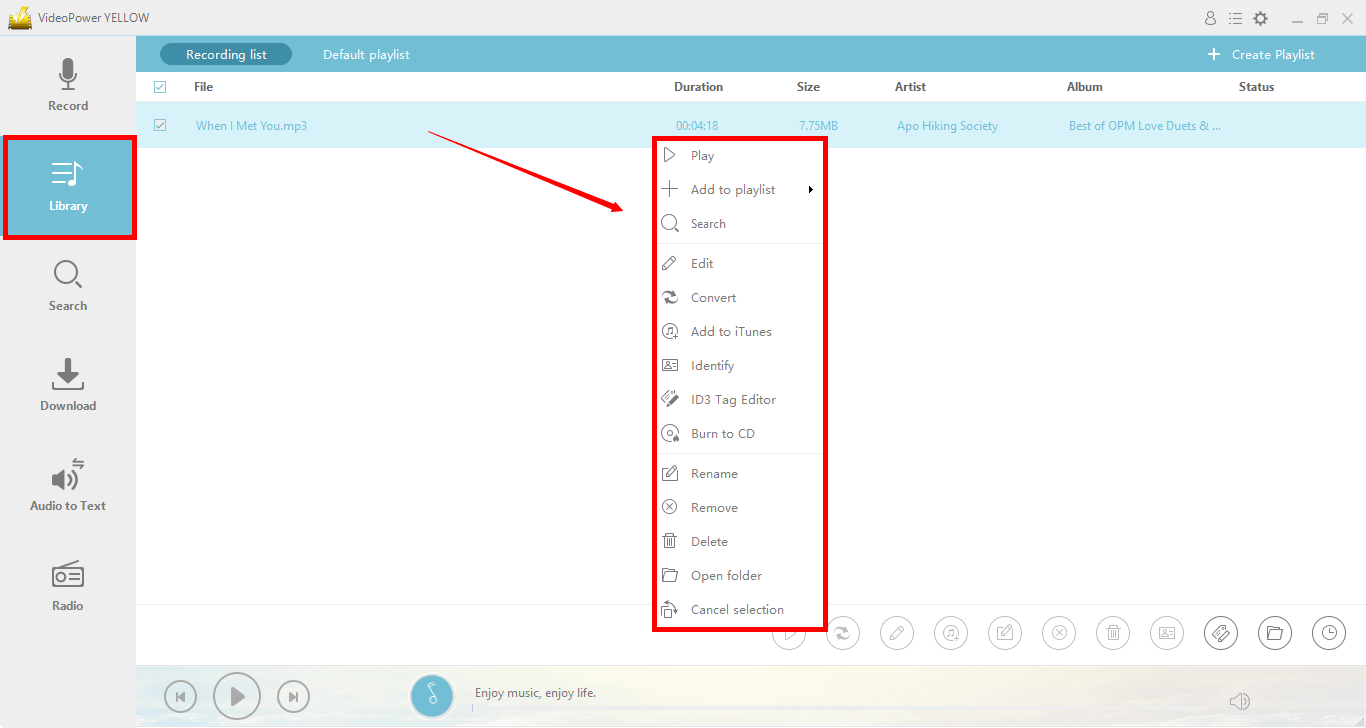 Conclusion
Radio.com is a great music streaming site to stream news, music, sports, and podcasts. It offers a wide selection of genres and categories, however, recording music from Radio is not possible without a recording tool.
VideoPower YELLOW is a highly suggested tool to record from Radio. It offers great features to record music on Radio. With an integrated music library, you can easily browse your preferred music to stream using its search box tool. Moreover, it supports downloading to other music streaming platforms such as Raaga, VK, and more. The generosity of this product's software will not end there as it has added many useful functions such as ID3 Tag Identifier, CD Burner, Editor, and Converter.
ZEUS series can do everything that VideoPower YELLOW can do and more, the interface is almost the same.
Check out NOW! Start easier with more affordable prices!
online radio record,record online radio,radio record online player,Radio recorder, Songsterr record, recording Radio, how to record music on Radio, how to record on Radio, record from radio