The Beatstars are the best destination to discover new beats and music. It has a handy feature that allows users to stream and download music for free! This site offers several filter options. You can sort music by Genre, mood, Trending, Top-sale, and Latest.
If your main goal is to download music from Beatstars, you will need to submit your email address to the site. After you do that, the download link will be sent to your inbox asking you to subscribe or visit their Youtube Channel. If you are not comfortable providing your email to avoid bombing spam messages, the best option is to record music from Beatstars using a third-party tool like VideoPower YELLOW or ZEUS BUNDLE.
By clicking the link below, you can get a free trial edition of this Beatstars recorder. Get yours now!
You can record up to 1 minute with the Beatstars recorder's free edition.
Upgrade to the full version for unlimited and simultaneous recording of Beatstars music.
ZEUS can do what the VideoPower YELLOW can do and more with an almost similar interface.
Check out NOW! Start easier with more affordable prices!
VideoPower YELLOW (will jump to videopower.me) will help you to store Beatstar's song. This is a multifunctional download song and recorder that allows for an effortless and easy way to save Beatstars music on MP3. Its ID3 tags automatically Identifier as it tries to detect and identify downloaded music or recorded and add tags to the saved music file. In addition, you can search for songs through its search engine.
Easy Steps to Get Music Recording From Beatstars
Step 1: To Record Music From The Beatstars, Select A Recording Format
First change the recording settings to specify the correct audio output format before you start recording. To do this, open the VideoPower YELLOW software and then click the "Format" button below to select the appropriate format.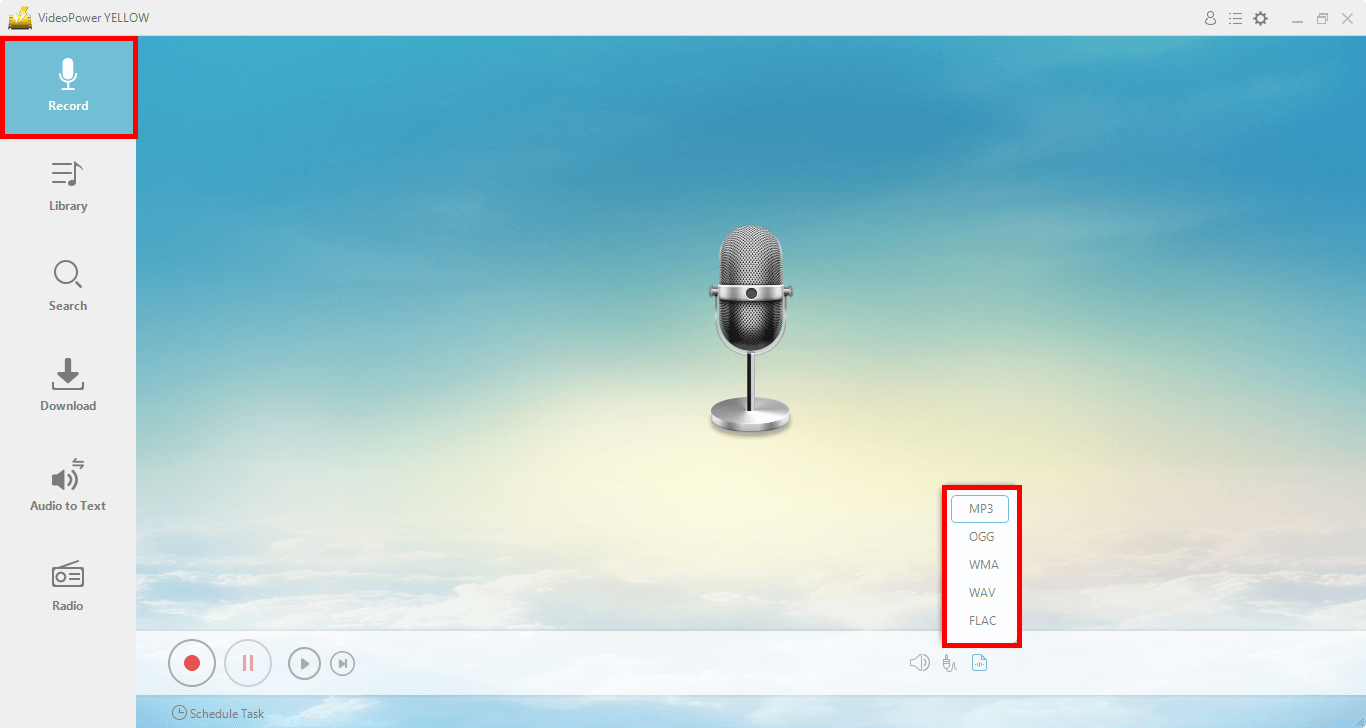 Step 2: Recording Music From The Beatstars
Under the "Record" tab, a control panel is displayed at the bottom. Click the "Record" button to start recording your favorite Beatstar music.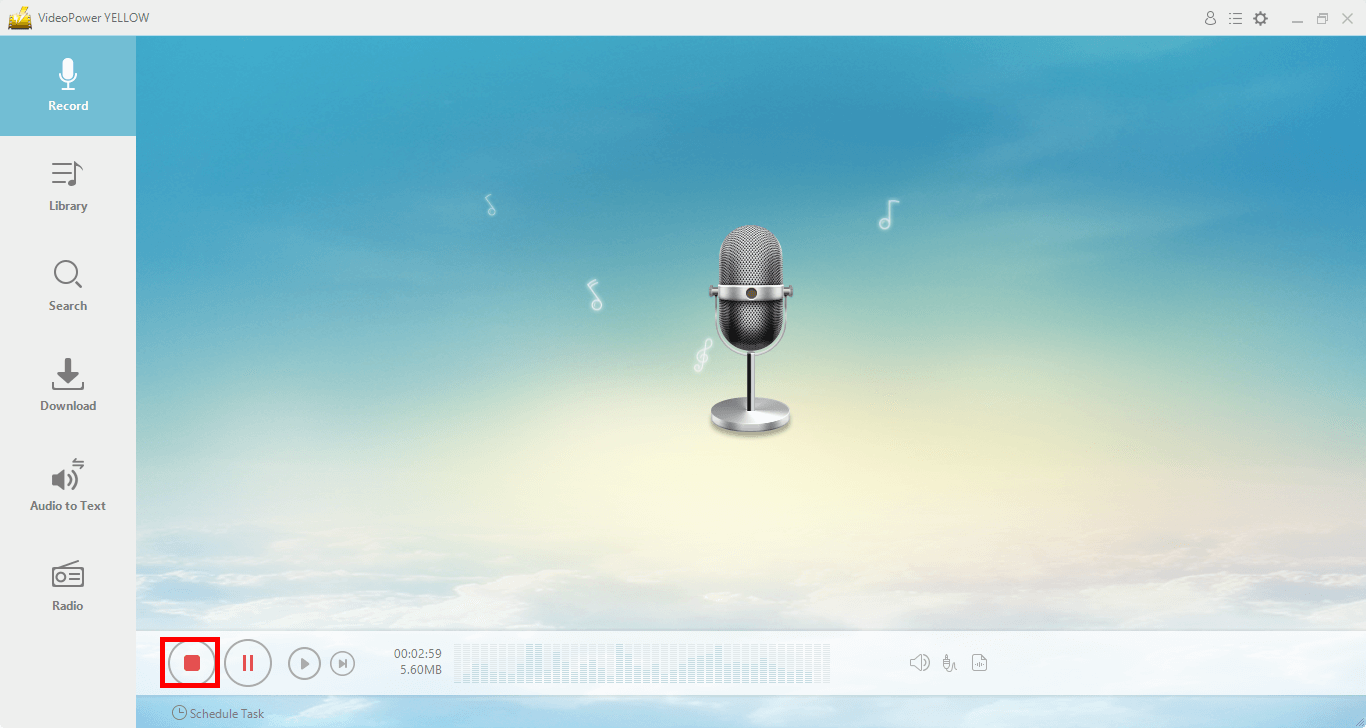 Then play Beatstar music on your PC browser to record it. When the recording is complete, simply return to the recorder tool and click "Stop" to finish the recording.
Step 3: Preview The Beatstars Recorded Song
When the recording is complete, the recorded file will be added to your "library". If the software recognizes recorded music, the ID3 tag identifier function will remove all of its music information and add tags to recorded music. If you're looking to see more options to make, you can click the recorded file to see the selection list such as Playback, Playlist, Edit, Convert, ID3 Tag Editor, Burn to CD , etc.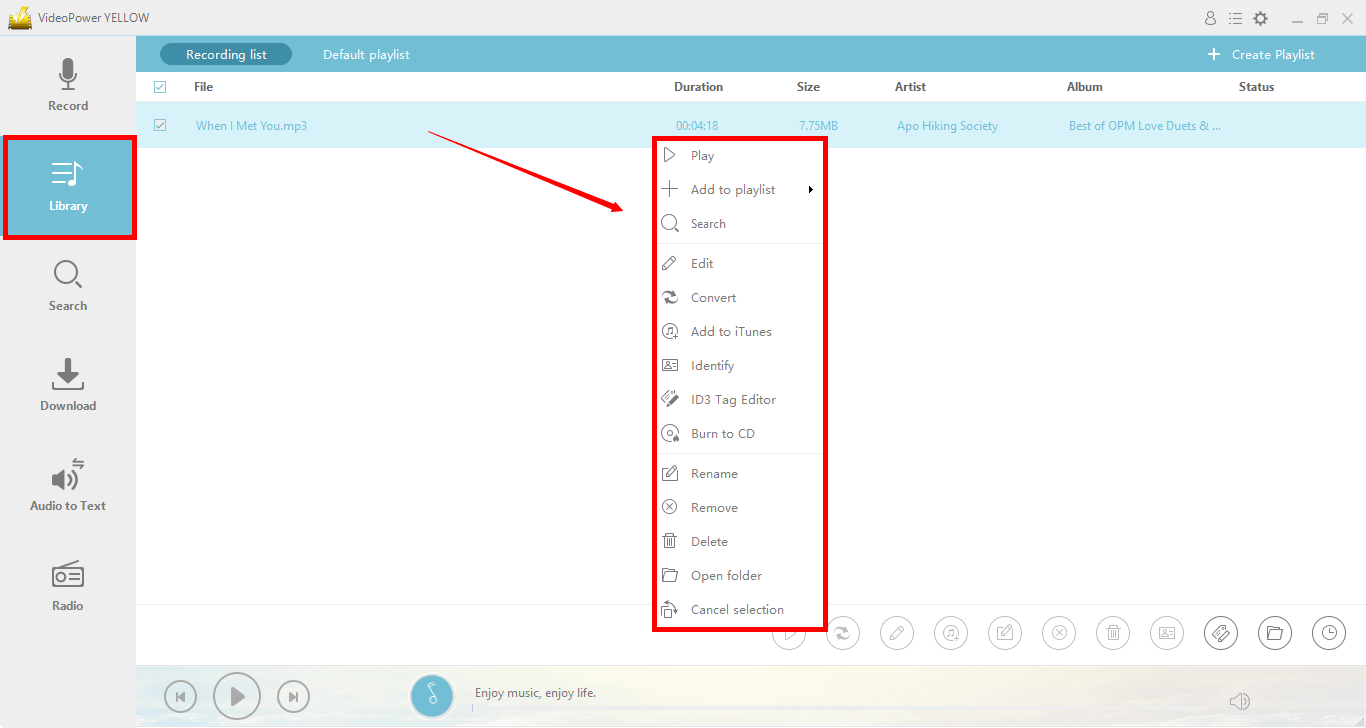 Conclusion
The Beatstars have a clean and beautiful interface. Finding your music here is easier because it has different filtering features that you can use. Saving music from the Beatstars can be difficult. For easier access, it is better torecord music from Beatstars.
Providing the best features it has, VideoPower YELLOW certainly has many great solutions at hand for any download and recording problems. With an integrated music library, you can easily find specific music or genres without using powerful search engine tools. It is not limited to snatching music from Beatstar but rather can take music to almost any streaming streaming sites available such as Raaga, VK, etc. It also has many additional functions that you can try such as ID3 tag identifier, CD burner, editor, and converter.
ZEUS series can do everything that VideoPower YELLOW can do and more, the interface is almost the same.
Check out NOW! Start easier with more affordable prices!
save beatstars music, save beatstars, save beatstars songs, save beatstars beats