Songsterr is a great platform to learn tabs and chords to play a variety of musical instruments such as guitar, drum, and bass. Allows access, contribute new tabs, and make changes as well. All icons are displayed neatly on the side including Play, Show Tracks, Playback Speed Changes, and more. It contains over 500,000 tabs, so for someone who wants to know about the chords of a specific song, Songsterr is worth checking out.
The lyrics, instrumental, and chords are provided on the website. This way, you can easily learn and maintain the flow of the song. You can play, turn on loop mode, display the markup panel in Songsterr however the download button is not provided. To save instrumental music, a Songsterr recorder is required to record Songsterr music with VideoPower YELLOW or ZEUS.
Start your Songsterr recording now by clicking the provided button below for the free trial version.
The trial version allows you to record for free for up to one minute.
You can upgrade to the full version to record without any limits."
ZEUS can do what the VideoPower YELLOW can do and more with an almost similar interface.
Check out NOW! Start easier with more affordable prices!
The right tool, VideoPower YELLOW (will jump to videopower.me), is useful in making Songsterr music recordings. It has a customizable music recording tool with ID3 tags that automatically retrieve music details and save the recorded file name to the original title track.
Ways To Record Songsterr Music
Step 1: Select A Correct Output Format
Before you start recording, make sure you set your preferred output format. To check this, just click the "Record" menu and find the "Format" icon below. Click it to see all the available formats and select the correct output format.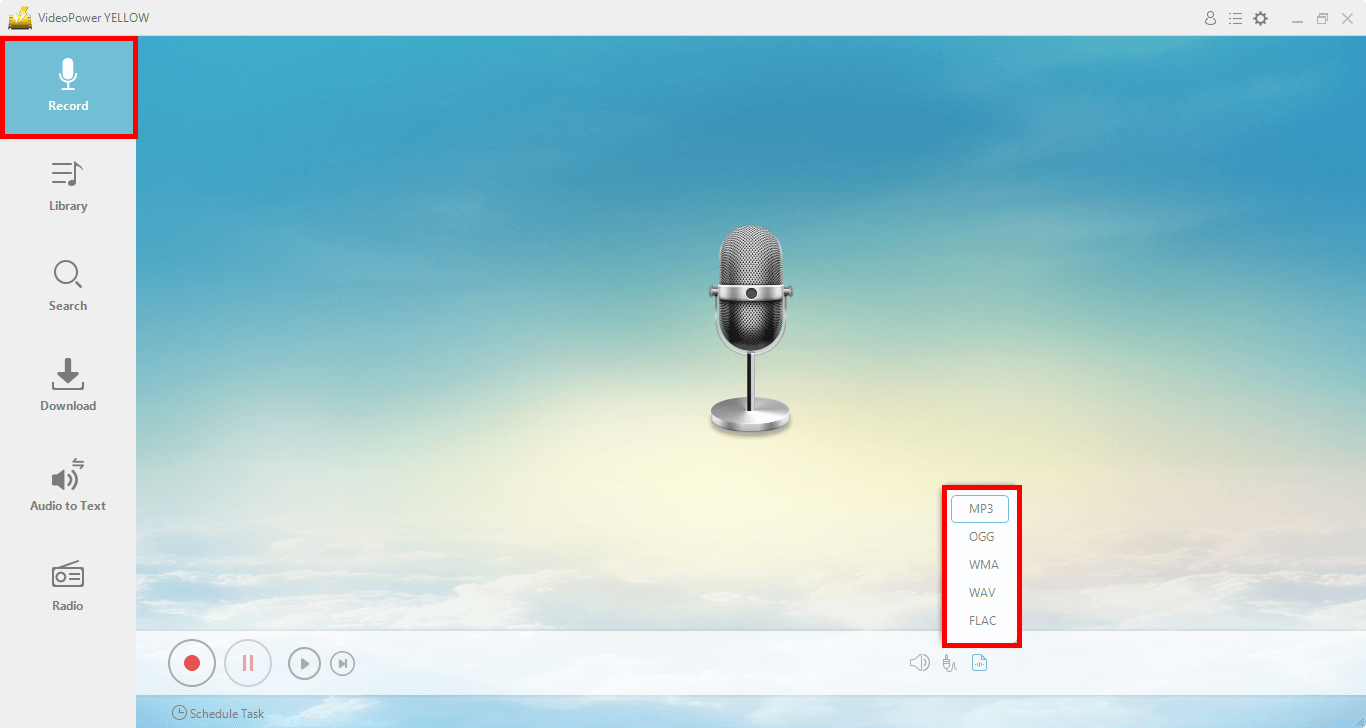 Step 2: Sound And Microphone Recording System(optional)
Considering Sonsgterr has instrumental songs, you can record the music and then add your voice to it. To do this, select "Same Sound System and Microphone" from the "System sound" menu. Just select "System Sound" if you just want to record music.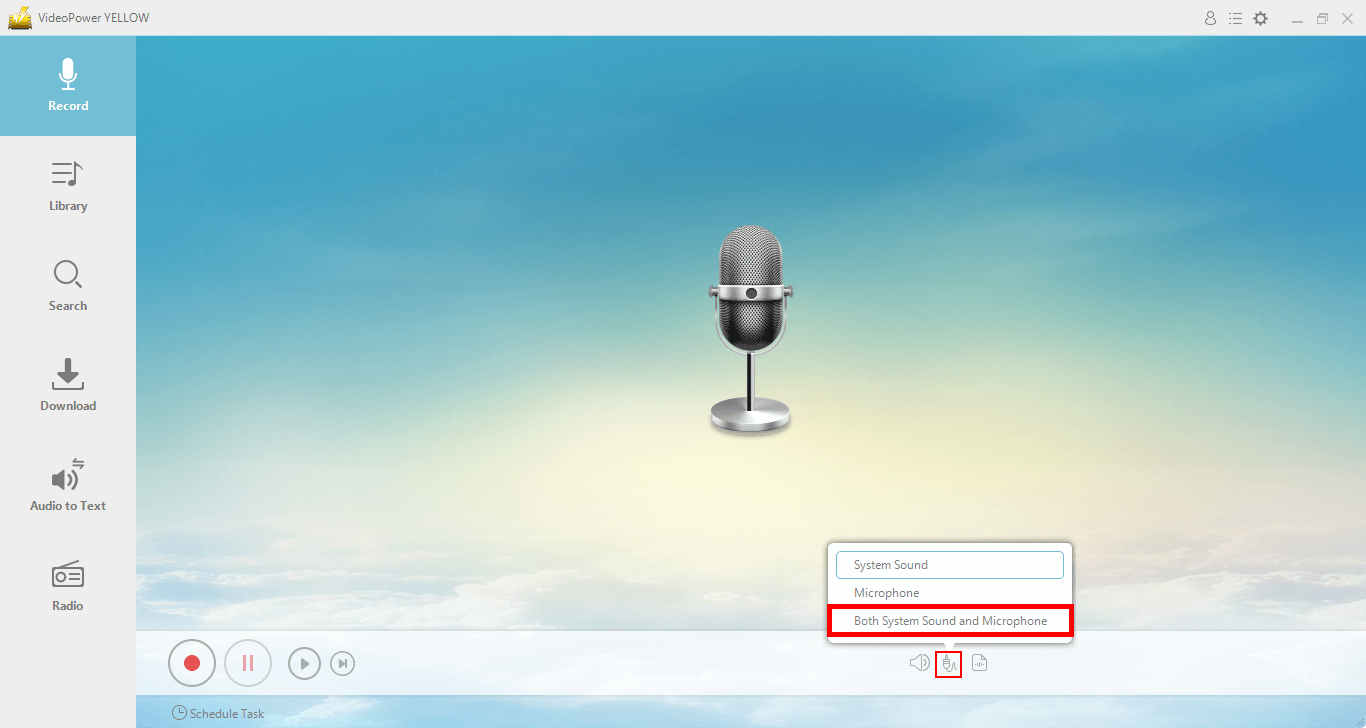 Step 3: Start Recording Your Songsterr Music
Using your PC browser, open the Songsterr website and browse the music you want to record.
To start recording, return to the software and press the "record" button. Then play Songsterr music in your web browser. If needed, click "Pause," and when finished, click "Stop".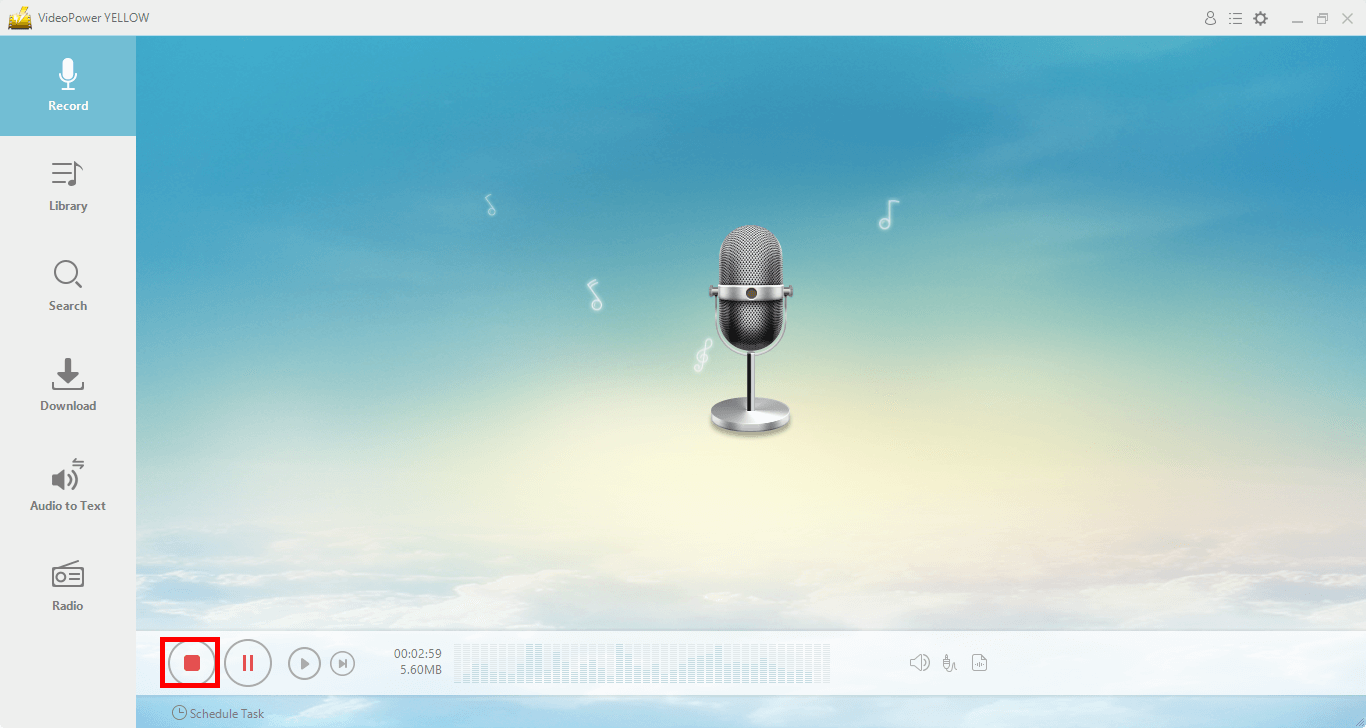 Step 4: Save Your Recorded Songsterr Music
In case your recording is complete, you will find your music in the "library" section. Due to the advanced software function, it will recognize music tags and tags in recorded music including renaming the saved file name to its original title. Right-click audio to view additional options, such as playing it, add to the playlist, edit, convert, using an ID3 tag editor, burning it to a CD, and more.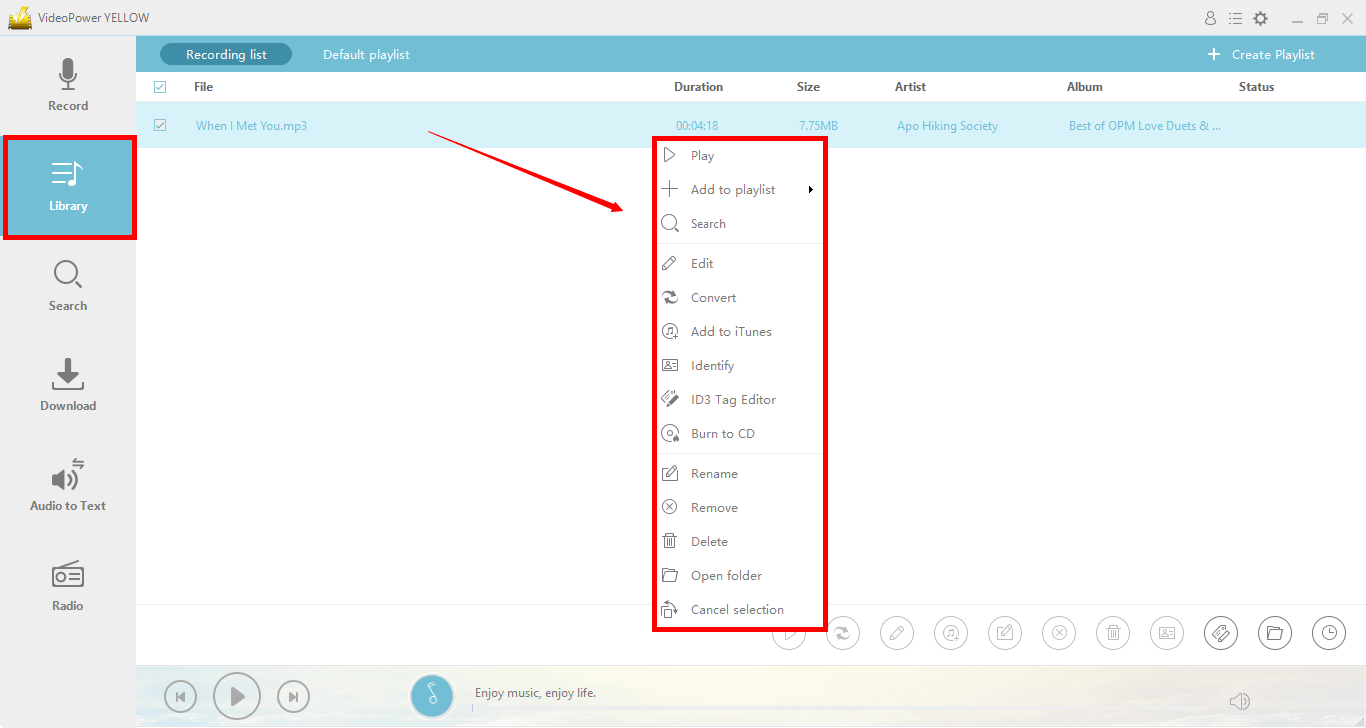 Conclusion
If you want to learn and find tabs for different instruments, Songsterr is the place to go. All functions are present, including chords and lyrics, however, the record option is not available.
VideoPower YELLOW is what you're looking for. Record Songsterr music that is easy to do when you use this application. It contains a web index, so you can only find your favorite songs. It can also download any genre of music from various websites, including Raaga, VK, and more. Moreover, the capabilities of this product are not limited to downloading and recording; it also has additional functions such as ID3 Tag Identifier, CD Burner, Editor, and Converter.
ZEUS series can do everything that VideoPower YELLOW can do and more, the interface is almost the same.
Check out NOW! Start easier with more affordable prices!
Songsterr recorder, Songsterr record, recording Songsterr, how to record music on Songsterr, how to record on Songsterr, record from Songsterr, Songsterr audio,