Dailymotion is a video sharing platform that offers the best video experience. This is the perfect place to discover the various content you love like Sports, Fashion shows, and gaming. Allows users to follow and share their content to connect with passionate audiences. Every month 3.5 billion videos are watched by the Dailymotion player and it has over 300 million users worldwide. Navigating Music, you will be directed to trending videos. Nearly 183 languages are available from this site and 43 localized versions.
Something lacking in this site is a filtering feature for easier video classification. The only way to find your favorite music is through the search box. There is a lot of music on this site that is worth checking out. It's also great todownload Dailymotion video to MP3 with VideoPower YELLOW and ZEUS for offline streaming. MP3 is known to have good compatibility with any device and allow for loss of compression.
You can try to use this Dailymotion music downloader's free trial version by clicking the link below.
With the Free version of Dailymotion music Downloader, you can download one music at a time and can record up to 1 minute. For unlimited and simultaneous Dailymotion music downloading, please upgrade to the full version.
ZEUS can do what the VideoPower YELLOW can do and more with an almost similar interface.
Check out NOW! Start easier with more affordable prices!
VideoPower YELLOW (will jump to videopower.me) is the best Dailymotion downloader. It is a multi-functional music downloader and audio recorder. It has a smart feature that automatically captures music ID3 tags along with artist, genre, and album information.
Method 1: Download Dailymotion Video to MP3
Step 1: Copy The URL To Download The Dailymotion Video To MP3
Open your web browser and find the Dailymotion website and the song you want to download. Copy the music URL.
Step 2: Paste The URL To Download Dailymotion Video To MP3
Navigate to the "Download" menu and click "Video to MP3 downloader". A pop-up box will appear. Paste the URL and set the format to "WAV" then add it to the downloads.
Step 3: Watch The Downloading Process
The music will then be added to "Downloading". You can watch the download tab under the "Download" tab.

Step 4: Check The Downloaded Dailymotion Video In MP3
After the download process is complete, go to the "Completed" tab to check out the downloaded Dailymotion music. Right-click the video file to see more options.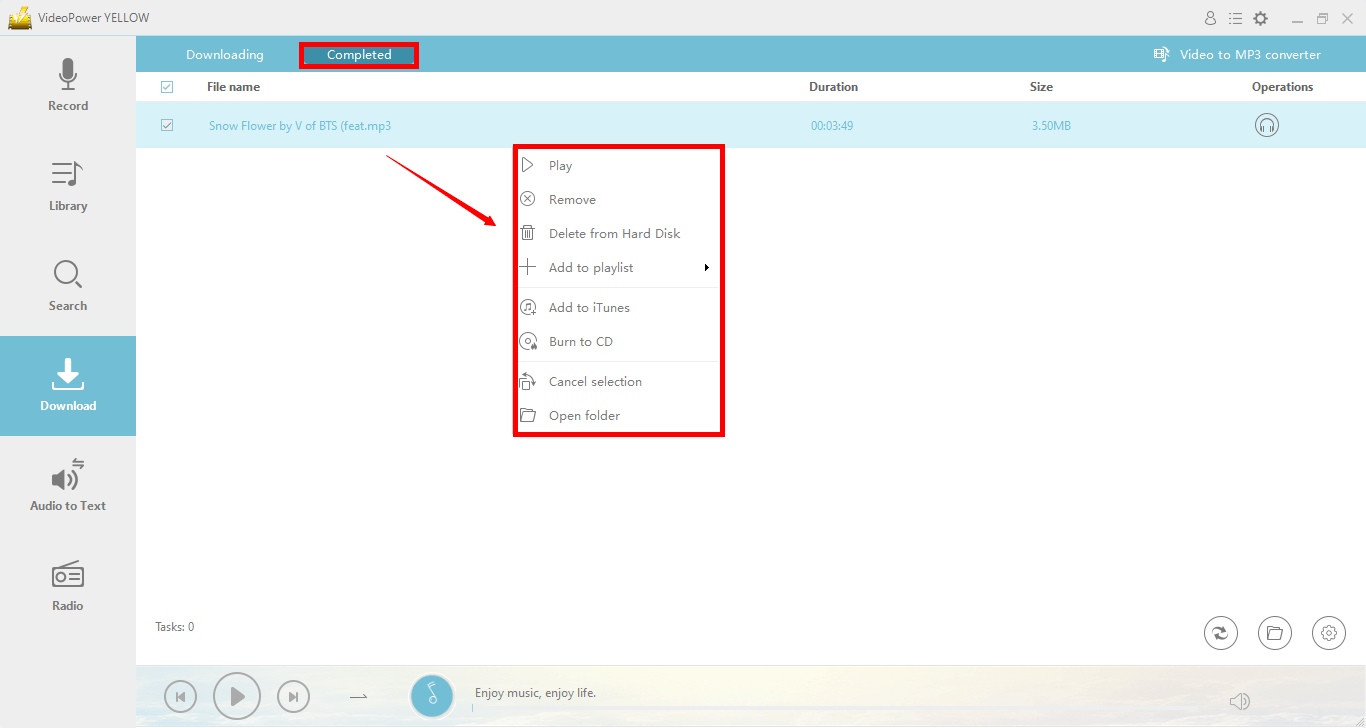 Method 2: Record Music Dailymotion
Step 1: Select The Recording Format
Get ready to play the music you want to record through your PC browser and then launch the record function by clicking the "Record" menu from the software interface. Click "Format" to select "WAV".

Step 2: Start Recording Dailymotion Music
Open the Dailymotion website and play the music you want to record.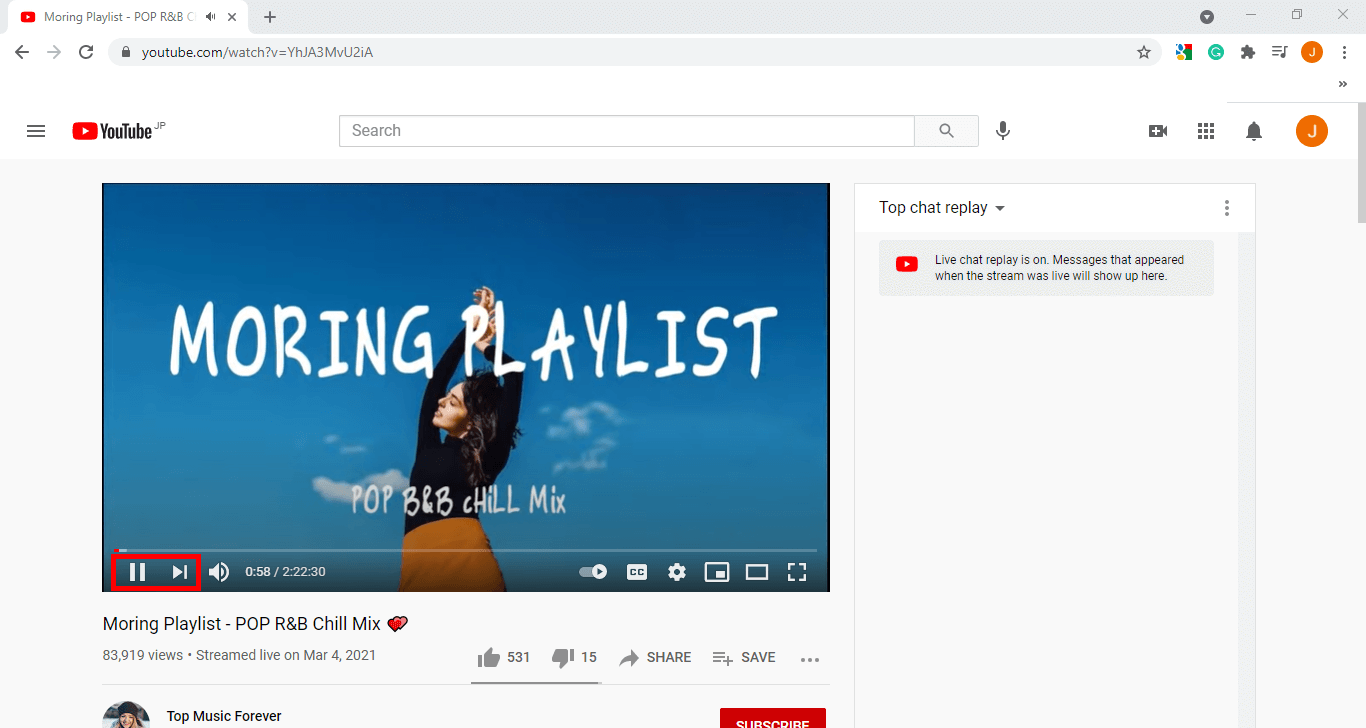 Return to the software and click the "Record" button to start recording.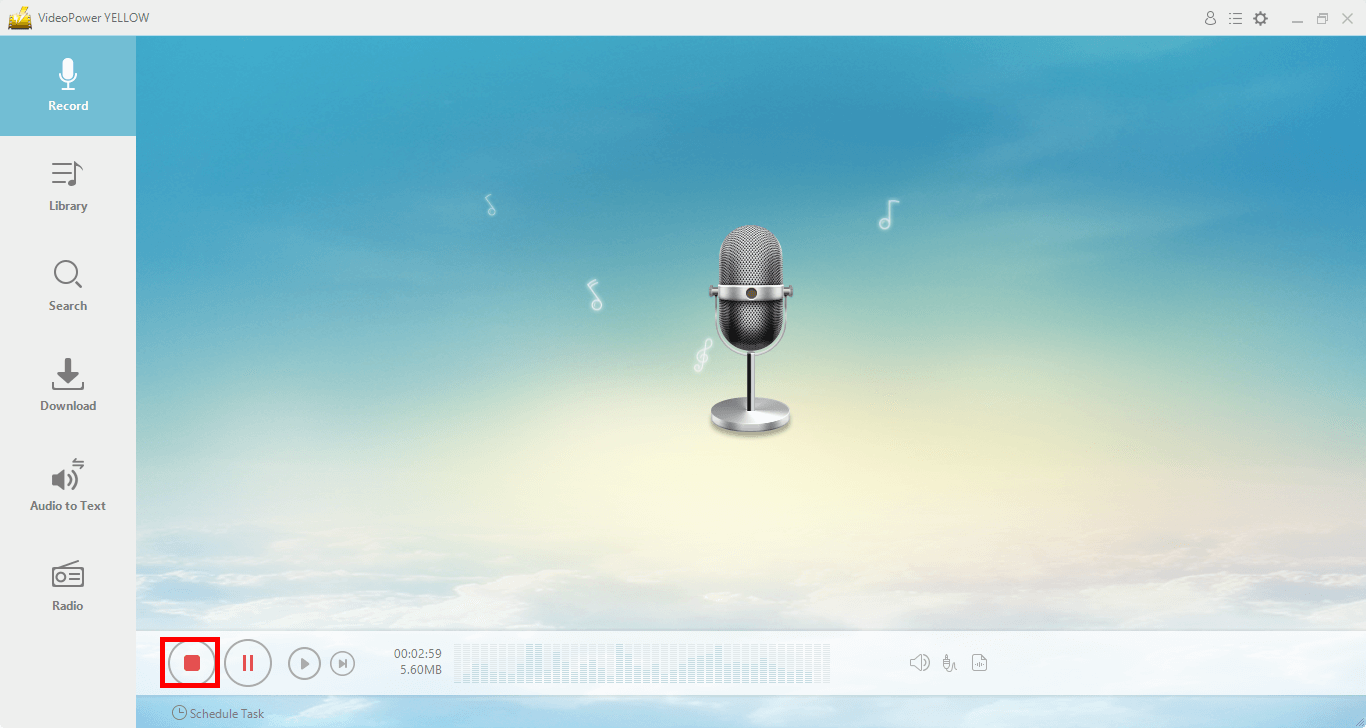 Step 3: Play The Recorded Dailymotion On MP3
When the recording is complete, the recorded file will be automatically added to your "Library". The music is automatically visible to the software and placed in its title. Right-click audio to see many options available such as Play, Add to playlist, Edit, Convert, ID3 Tag Editor, Burn to CD, etc.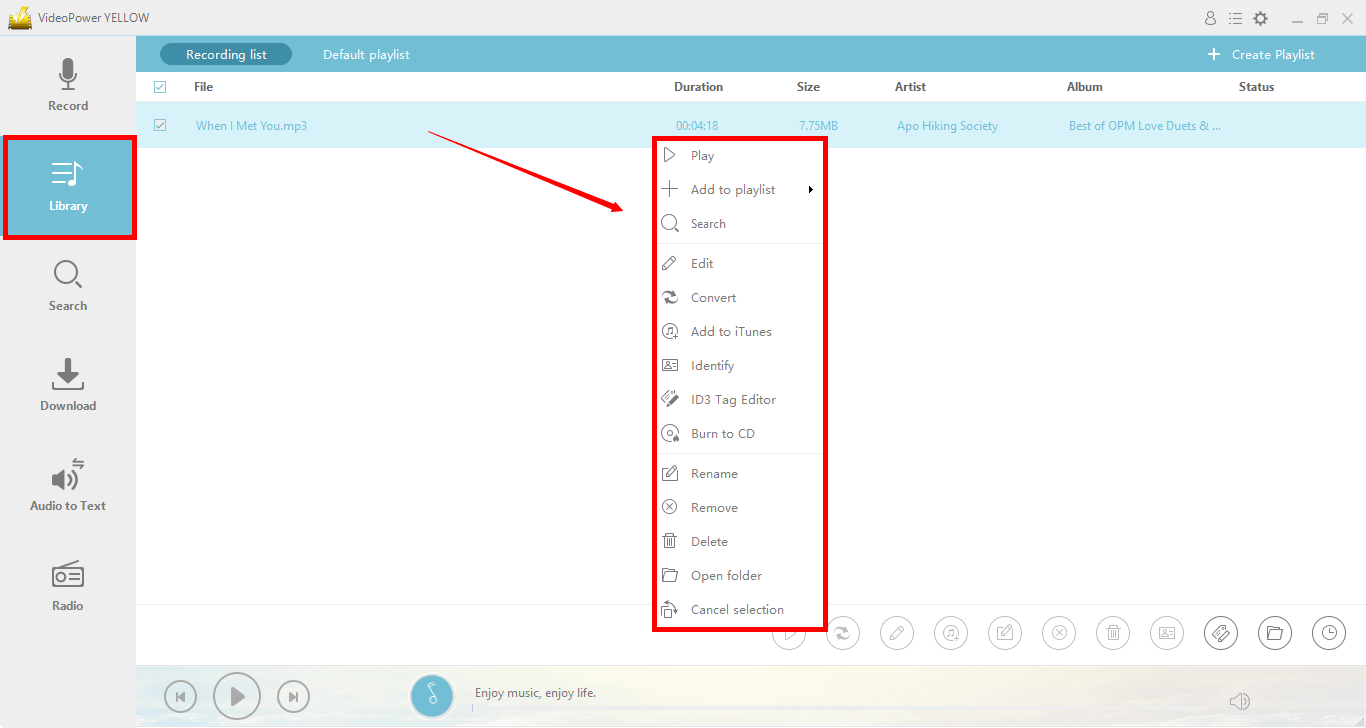 Conclusion
Dailymotion is a great website to find trending music and performances. It's great to download Dailymotion to MP3 for offline playback.
VideoPower YELLOW offers advanced features to download music from Dailymotion. It has a search engine so you can easily find your favorite music. Its recording feature allows you to choose your preferred format.
ZEUS series can do everything that VideoPower YELLOW can do and more, the interface is almost the same.
Check out NOW! Start easier with more affordable prices!
dailymotion download music,mp3 download dailymotion,download dailymotion mp3,dailymotion mp3,dailymotion mp3 downloader,dailymotion download mp3