Jango is one of the best free music-streaming online out there. Updated from the hottest and trendiest songs in present, you can never get bored jamming your favorite songs from this site. Featuring star-studded artists, radio stations, and customizable playlists – you can never run out of music to explore.
Using VideoPower YELLOW or ZEUS are the best alternatives for jango music download. With great features such as mp4 to mp3 converter and downloader, music recorder, and library section to search for your favorite music. By using the software, your search for jango music mp3 download is now coming to an end.
Grab the your favorite music by downloading the free trial version of VideoPower YELLOW by clicking the button down below!
The free trial version is limited to downloading one video/audio at a time and can record up to 3 minutes. For downloading multiple videos at once and unlimited recording duration, please upgrade to the full version.
ZEUS can do what the VideoPower YELLOW can do and more with an almost similar interface.
Check out NOW! Start easier with more affordable prices!
Easy Steps to do Jango Music Download
Step 1: Jango Music
First is to open your browser and go to www.jango.com. Search for your favorite music on the top search bar and look for the songs you want to download
Step 2: Copy URL
After selecting which songs to download, simply right-click the video and click Copy Video URL.
Step 3: Launch VideoPower YELLOW
The third is to launch your VideoPower YELLOW software and on the Download Tab, Click Video To Mp3 Converter. Paste the copied URL and click Add To Download.
Step 4: Downloading
After clicking the Add To Download button, the download queue will automatically start. Wait for a few seconds to complete the downloading process.
Step 5: Download Complete
After the download is complete, go to the Completed Tab on the upper part of the software. You can simply double-click the file to play, or click the Folder icon to open the folder location.
Congrats! You can now start streaming to your favorite music offline! Play the music or you can repeat the same process above to download other music in Jango.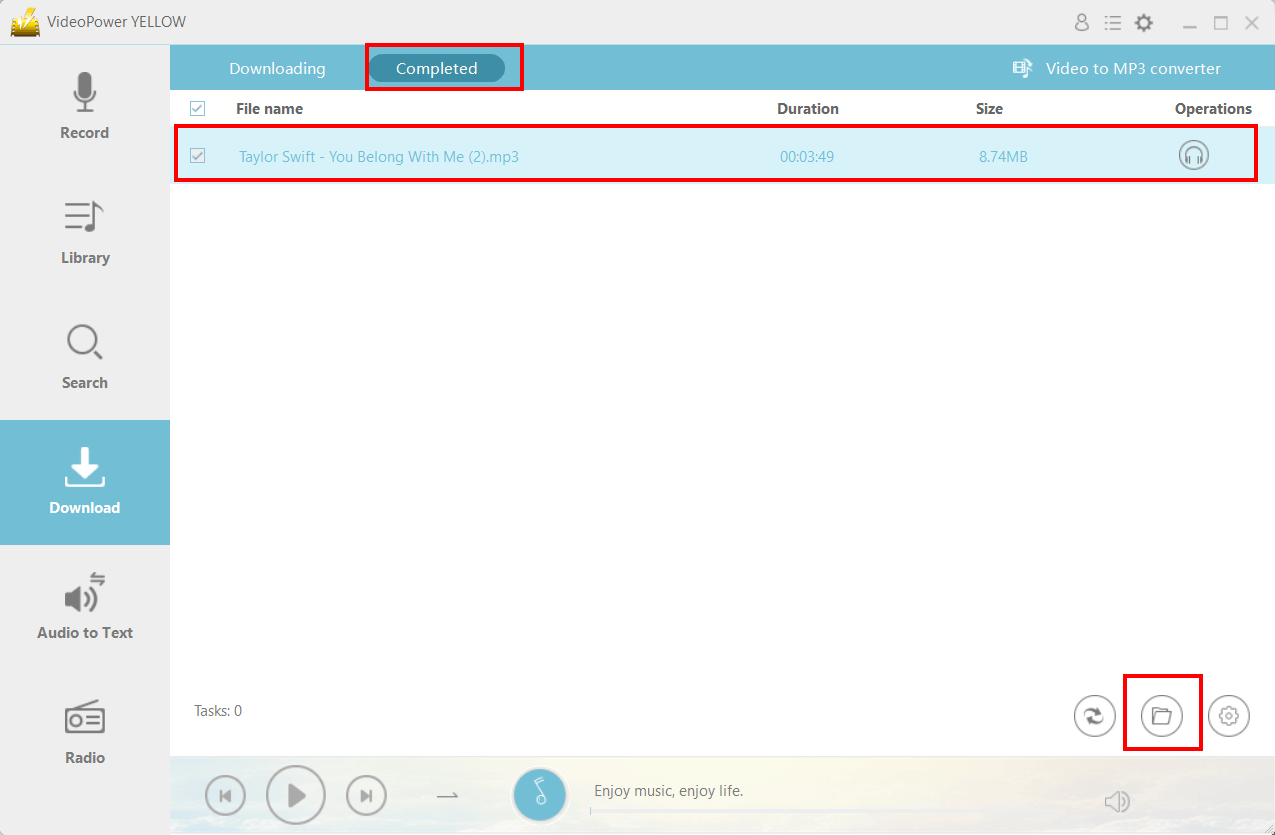 Conclusion
With just a few clicks of buttons, you can now simply create your offline playlist by downloading multiple songs in Jango. Whether your favorite music genre is hip-hop, pop music, ballad, or even KPOP, Jango got your back.
No more searching alternative ways for Jango music download – because with VideoPower YELLOW, creating offline playlists on your computer or device is a guaranteed success. With multiple amazing features, you will never run out of choices or even methods to grab a copy of the hottest, trendiest songs out there!
ZEUS series can do everything that VideoPower YELLOW can do and more, the interface is almost the same.
Check out NOW! Start easier with more affordable prices!