When it comes to the music industry SoundClick is the pioneering online music site that originated in 1997 by twin brothers Tanju and Tolgar Canli. This site is an artist-friendly site because they are supporting the artists with their music. On the Music Store, the artists can upload their songs, and Soundclick will be the one to sell them. They provide a high sound quality for you to enjoy your music and have many genres to choose such as HipHop, Electronic, Rock, Pop, Acoustic, and many more. Through its search engine feature, you can easily browse and find your preferred music to listen to. Compared to its competitors, this music streaming site has a downloading feature which is directly converted to MP3 without the need to get a membership.
Even though you can download their music, some of it is not available or maybe extracted from their list. Also, once your subscription expires, you cannot download anymore unless you repurchase a plan. As a solution to this, using a SoundClick downloader like VideoPower YELLOW or ZEUS is helpful.
SoundClick Downloader App has a free trial version where you can download one song and record up to one minute of music. Try to use its free trial version now!
ZEUS can do what the VideoPower YELLOW can do and more with an almost similar interface.
Check out NOW! Start easier with more affordable prices!
VideoPower YELLOW (will jump to videopower.me) is the most effective SoundClick downloader online that performs multiple functions which makes it the best downloading music. It has a unique feature especially when you want to record your music. When recording your music, you have a format to choose from so that you can modify your recordings. It also has an audio source to locate where the source of your audio is. The best feature of this application is that it extracts ID3 tags of music.
3 Easy Steps to Record for SoundClick Music
Step 1: Select the Appropriate Format for Recording
Open the VideoPower YELLOW application then click the "Record" button. At the lower right of the software interface, click the "Format" icon to select the format you want to use.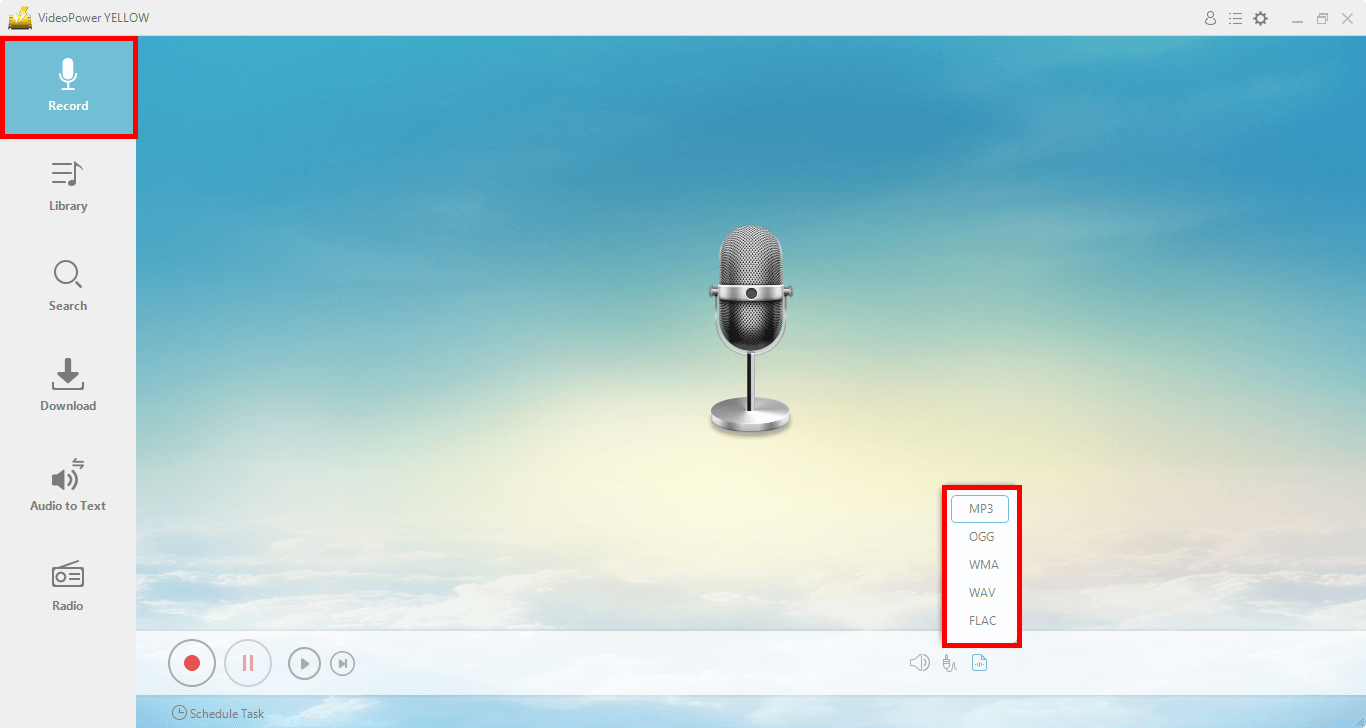 Step 2: Launch Recording
Once you choose your preferred format, tap the "Record" button to start recording. Then quickly jump to the SoundClick website to play the music you want to record.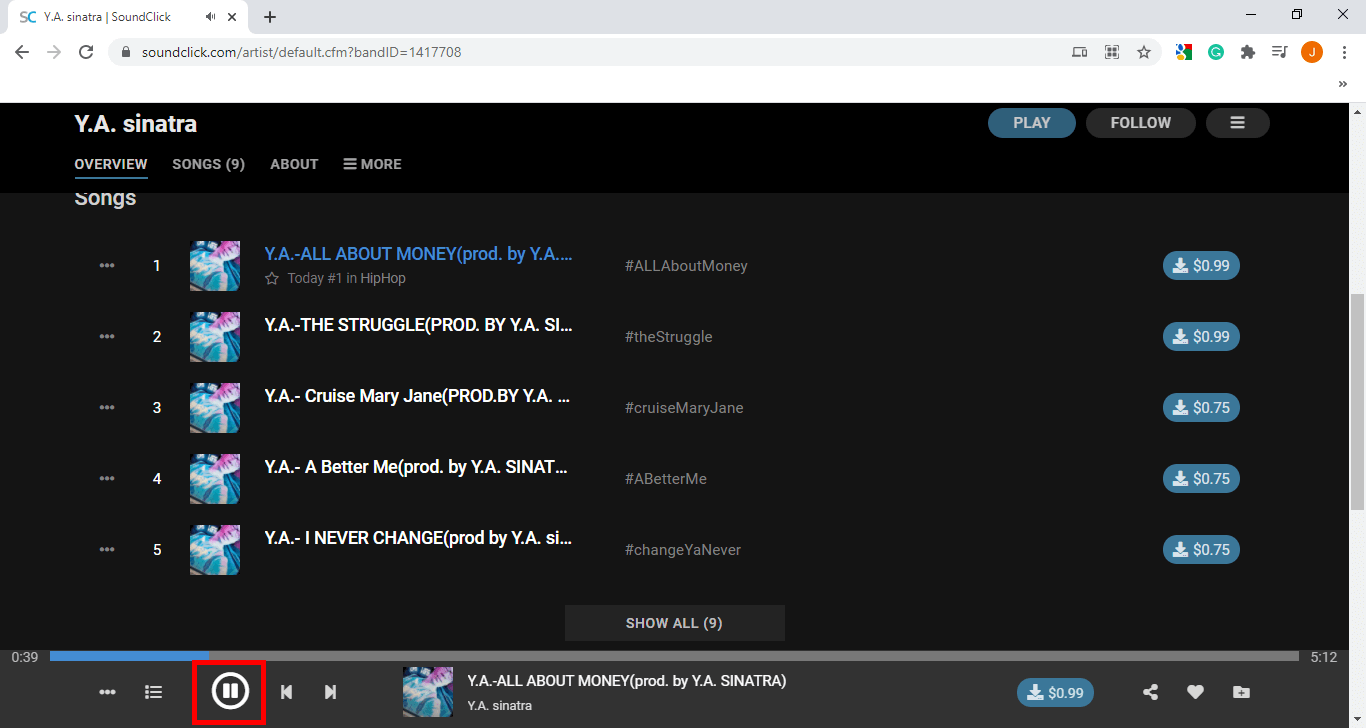 Return to the software and click the "Stop" button once the recording is done.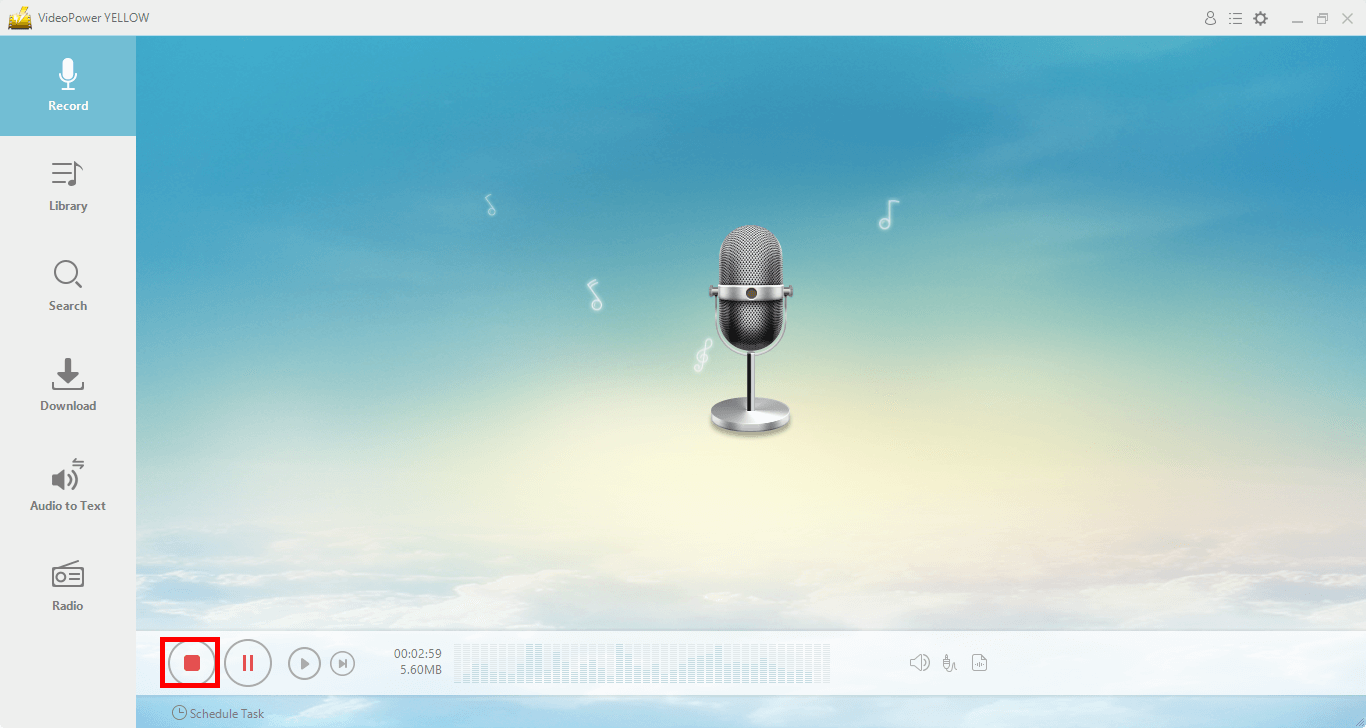 Step 3: Tune in and Cherish your Music
The file that you recorded will be immediately stored in the "Library" section. And because of the uniqueness of the tool, it will extract the music's information and rename the recorded file to its original track. If you want to listen to your file, double-click the recorded file and it will be played instantly. To know the file location, right-click the file and select "Open Folder".
Conclusion
SoundClick creates daily charts for a variety of genres based on unknown variables. Profile pages with friends networking, photos, video, blogs, and user stations are all available on the social network. It has a lot of tracks to offer. You may listen to any kind of music depending on your mood.
In as easy as three steps, you will obtain the music that you want to listen to. With the use of a VideoPower YELLOW you can grab the best SoundClick downloader. More than just downloading, the software also has some wonderful functions like music recording while collecting all of the required information from the music, such as the artist's name, album, and album cover.
ZEUS series can do everything that VideoPower YELLOW can do and more, the interface is almost the same.
Check out NOW! Start easier with more affordable prices!