Chrome Music Lab is a wonderful online tool where you can express your love for music-making without having to learn any physical instruments. You can play with chords, harmony, strings, sound waves, and many more!
It's a great way for making your tunes for videos or stimulating your child's potential for music without having to buy any expensive instruments. Create harmonies for those quiet moments on video or just for fun! You can download the song directly from the app in MIDI or WAV form.
While those sound great! MIDI and WAV files can limit where you can play your original tune. Luckily for us, tools like VideoPower YELLOW or ZEUS can help. With VideoPower YELLOW (will jump to videopower.me) you have what you need to turn this original piece, the Chrome Music Lab download, into a workable file.
Download the VideoPower YELLOW free trial version by clicking the link below!
ZEUS can do what the VideoPower YELLOW can do and more with an almost similar interface.
Check out NOW! Start easier with more affordable prices!
VideoPower YELLOW is an audio software that allows you to download and  convert files. You can test it out today with it's free trial version.
Converting My Chrome Music Lab Download
Part 1: Create Your Chrome Music Lab Download
Step 1: Create your masterpiece in Chrome Music Lab
Go to Chrome Music Lab on your browser, and select an app. For this article we've chosen Song Maker. Create your masterpiece and save it!
Step 2: Download and Save the created music on Music Lab
Part 2: Convert with VideoPower YELLOW
Step 1: Open the Video to MP3 converter tool
Launch VideoPower YELLOW and click the "Download" menu. There's a converter located on the top left of your software. Select the video to MP3 converter tool and proceed.
Step 2: Import downloaded music from Music Lab
A box will appear where you can download videos online, but today we're using the convert local video option to import the downloaded music from Musiclab.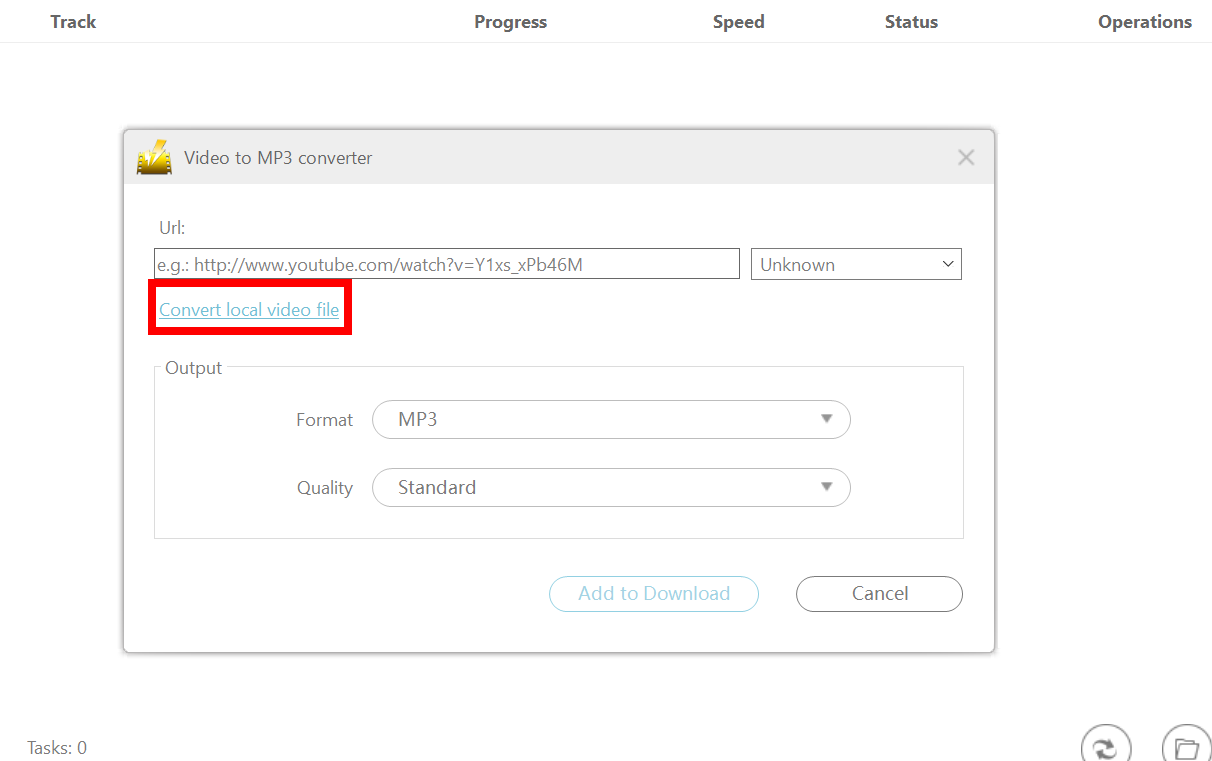 Another box will appear on your screen. Select add to open your download folder. Select your chrome music lab download to convert.
Step 3: Start the conversion
Once the file is imported, click the "Start" button to start the conversion. Wait for the file to be fully converted and enjoy!
Conclusion
Brings out anyone's musical potential with a chrome music lab download! You can ignite your passion for music with one creation. Just open up the website and start playing around. You can download and share your creation with your friends and family.
But if you're looking for opportunities to get creative, you can also convert your chrome music lab download to edit and mix other tunes with VideoPower YELLOW. This can unlock your full musical potential with download, record and audio conversion features. Do you have a tune in your head you're dying to create? Why not try this out now!
Download all your original tunes for creative content by downloading the best WAV to mp3 converter online trial version below!
ZEUS series can do everything that VideoPower YELLOW can do and more, the interface is almost the same.
Check out NOW! Start easier with more affordable prices!